5 Commandments To Creating Compelling Content
Successful marketing consultant and founder of Bonita Springs Newt Barrett is right in his observations when he stated that "Compelling content generates highly qualified leads". A likeable content, generating response from the customer marks the beginning of success for your business. The challenge in front of us today is how to create an effective content that is successfully able to attract the attention of the reader. In this era of economic slow down you can sharpen your marketing strategy and downplay recession by promoting business by developing and hoisting likeable contents.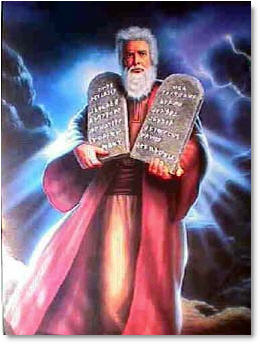 Following critical commandments can help you in coming up with a winning plan:-
Commandment #1 : Catchy Title Followed By a Great Story
Remember old days when we used to be enthralled by the fairytales and other stories told to us by our parents and doting grandparents? Also weren't the stories with amazing titles selected first like Sinbad the Sailor, Goldie Locks and Three Bears? Well apply the same theory while creating content. Create an effective heading which conveys what content is about to follow without being too verbose. Creating a catchy title with appropriate keywords will also increase the search engine listing of your web page drawing more visitors. Studies have revealed that a catchy phrase used as a headline is bound to attract readers in reading the entire write up.
Following the title gives the viewer a brief glimpse about yourself and your company. Tell them about your success stories and excellent testimonials received from the satisfied clients. Your content should also convey what products and services you have them to offer and what is your unique selling proposition which makes you stand apart from the crowd. Remember it is essential to convey the benefits which your product and service can offer to a client. And yes, do allow the visitors to share their story with you for an effective two way communication which will also help in enhancing your own content.
Commandment #2 : Good Looks More Hooked
A well presented dish always tempts you in trying it so is the case with the content. Presenting your data in a clear format which is easily readable makes it attractive to the reader. Short, simple and crisp sentences are successful in holding the attention of the user. Also aren't you attracted trying a fitness product marketed by Cindy Crawford looking svelte in a sexy swimsuit? Or you always want to pick up the protein shake which is being sold with the snap of Mr. America displaying his 6 packs? Well in a nutshell, always compliment your content with appropriate images as a "picture speaks a thousand words". So be it while writing a travelogue to visit places in Spain, attach the photographs of the various attractions which will attract the visitor to read about them and find out the timings to visit those attractive destinations.

Also while promoting a product you can even emphasize on the products benefits by including the growing demand bar graph of the product inside your content which will compel buyers in at least starting with the dialogue.
Commandment #3 : Be Passionate & Produce Relevant Content
John Rohn the famous motivational speaker once said "Effective communication is 20% what you know and 80% how you feel about what you know." Your passion is reflected in your content. A critical element needed for creating likeable content is to have a thorough understanding about the subject and also the product that you are trying to endorse. Always conduct a thorough research and understand customers expectation which will help you in coming up with the relevant content. Readers have a short attention span and if you are not offering them relevant data they will move on. To hold on to your visitors you can even provide the readers with the relevant links which that supports your facts and figures. W

While writing your content make it as useful as possible for the user, include practical tips , provide useful details and introduce relevant terms and links. Relevant data and likeable data are bum chum buddies and go hand in hand.
Commandment #4 : Consistency in Creativity & Fabulously Fresh
Consistent writing style and layout will help in forming a better association with your readers. While promoting your data online ensures that the same layout is being used in all the site pages which will prevent the user from being confused. Using a clear, concise writing style will leave no scope for ambiguities. Be adventurous while creating content, use fresh ideas; keep updating the data so that you are able to maintain users interest in your content. Sites like Ikea have come up with the concept of visual characters which guide the customers towards the relevant product by providing all the useful information. It will be the freshness of your content and unique ideas which will generate interest in the readers making your content extremely likable.
Commandment #5 : Readable, Easy to Scan & Personalized
What will be your reaction if during the course of reading you stumble upon a big paragraph with no sections or sub headings? Well the answer is simple: skip it! Same holds true for your readers. Therefore create your content in a format which is easy to read and scan as readers usually won't have much time to scan your post. Create content using heading and sub headings, while creating a data on "How to create effective content?" give information point wise or step wise which will be easier for the user to follow. Try using italics, graphics or images to increase the readability of your content. Also try to personalize the contents, taking the example of Amazon when a user reads a particular content it also highlights the related content which might be useful for the reader. Providing a client with customized content will surely make him feel like a king!
Remember success means doing ordinary things extraordinarily well!


PrintPlace's mission is to provide customers with unparalleled printing services through the knowledge and expertise of its employees.