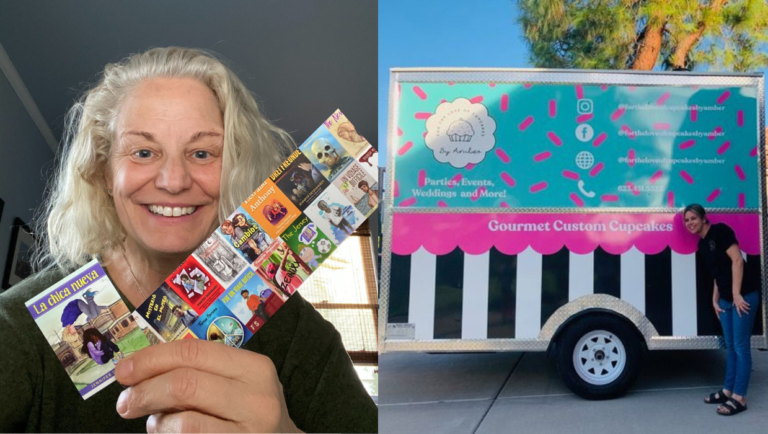 5 Woman-Led Brands To Check Out This National Small Business Week
It's the time of the year again – Happy National Small Business Week 2022!
Happening every first week of May each year, National Small Business Week honors and celebrates entrepreneurs and startup businesses. After all, they've been helping the country's path towards a better, stronger economy – small businesses account for 44 percent of U.S. economic activity, delivering 43.5 percent contribution to gross domestic product (GDP), Small Business Administration (SBA) report says.
If you're looking for small businesses to support for this year's much-awaited event, look no further. From the PrintPlace Community, here are some women-owned businesses you don't want to miss.
Warm Fuzzies Paper Co.
Not your typical gift wrap!
Unlike ordinary wrapping paper, Ariana Swafford, owner of Warm Fuzzies Paper Co, designs wrapping sheets that match the excitement of a party. By design, her works celebrate others, LOUD and PROUD! They are handmade and perfect for gifting something small to someone you love.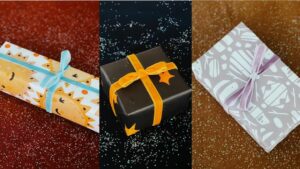 If you're looking for ways to perk up your gift, check out her delightful crafts on the Etsy shop. It's a "Party paper for party people!"
Follow @warmfuzziespaperco on Instagram to see Ariana's other works of art.
For the Love of Cupcakes by Amber, LLC
From the humble beginnings of selling cupcakes to a few local coffee shops to owning a cupcake food truck. What a dream come true!
Amber Wolfe is the "mompreneur" behind the For the Love of Cupcakes by Amber.
"I began my journey by taking samples to local coffee shops. I was lucky enough for two local shops to begin selling my cupcakes. What a dream come true! I decided to go even further and take my cupcakes to a local high end grocery store," she shares.
"Now my [whole] family is involved, and we take our food truck to private and local events nearby spreading joy with cupcakes!" she added.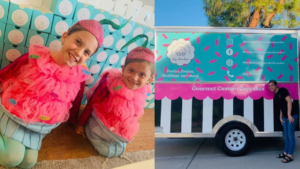 For her, packaging and presentation are also important. That's why her cupcakes are safely packed in blue boxes with cute custom stickers.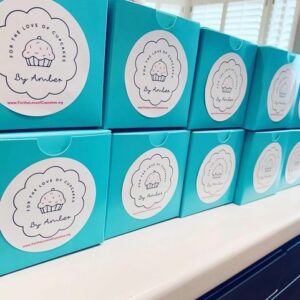 "I have been so pleased with my custom stickers from PrintPlace. They have such a fast turnaround time and the quality and price is amazing!" Amber said.
Want to see the cutest cupcake trailer in town? Visit their website www.fortheloveofcupcakesbyamber.com to see where they're heading next.
Follow their Insta @fortheloveofcupcakesbyamber.
Silverwear by Shana
One word: AWESOME!
Silverwear by Shana upcycles vintage silverware into unique pieces of jewelry.
Shana's journey began when she found a piece of jewelry in the thrifty store that she admired.
"Couldn't believe it was made with a piece of silverware. I was so intrigued that I started to experiment on my own," shares Shana, founder of the business.
From there, she fell in love with making jewelry out of silverware and has expanded her line to rings, pendants, earrings, and many more.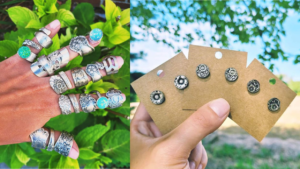 If you're searching for customized jewelry at a reasonable price, then Shana's unique pieces are your best bet. She gives out awesome stickers as freebies too.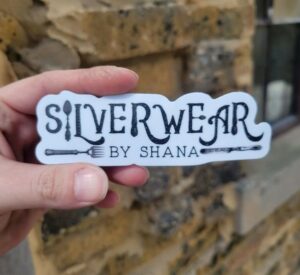 Connect with her on Facebook and Instagram @SilverWearByShana.
Visit her website at www.silverwearbyshana.com
Jennifer Degenhardt
A Spanish teacher turned book author.
From writing short novels for her students several years ago, Jennifer Degenhardt is now an author of over 50 books in five different languages, all geared toward language learners across the world – that's quite a large audience!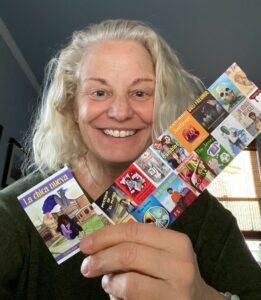 "The most rewarding part of the business as you can see in the stickers that Print Place has created for me, all of my covers are created by student artists – of all ability levels," she shared.
There's more. Jennifer has her books published online as eBooks with audio.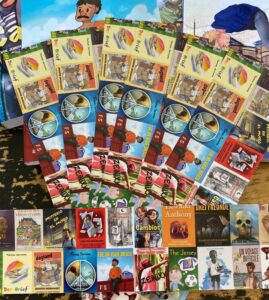 Get in touch with her at www.puenteslanguage.com and on Instagram @jendegenhardt9.
Susan Libby
A vibrant art business from a painter and native of Arizona.
With her signature vivid colors and dynamic images, Susan Libby has been spreading bright vibes throughout the Southwest. Most of her artworks focus on nature and wildlife, which you can browse and purchase at her online art store.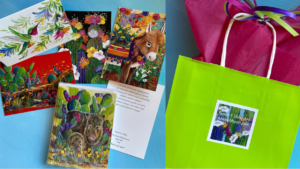 "Print Place has been the printer of choice for the past decade for all her cards. If there has ever been an issue of any kind, which have been very few, the Print Place team has corrected the issue swiftly and with care," she mentions.
Check out her website at www.susanlibbyart.com and be inspired by her vivid and lively artworks.
Want to be featured in PrintPlace articles?
Share your stories with us when you use #PrintPlaceCommunity on Facebook and Instagram or email us at community@printplace.com.

Christine is a copy and digital writer who loves going to places and trying out new foods. During her spare time, she would play with and take photos/videos of her dog, eat, read, watch movies and travel blogs, or annoy her siblings. She appreciates spontaneity and new discoveries. If she disappears, you can find her at bookstores, coffee shops, or cinemas.