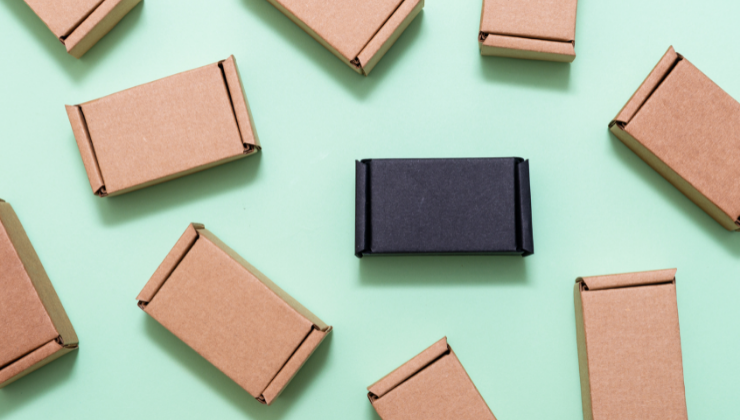 Your Guide to Box Packaging Materials
Finding the best box packaging materials is crucial to delivering, presenting, and protecting your products. Without sturdy and attractive packaging, you lose your chance of standing out with every e-commerce delivery or in-store display. Several custom packaging materials are available, but PrintPlace narrows it down to the most durable options for the three box types businesses commonly use. Find out the difference between the two and how to make the best choice for your business.
The Difference Between Cardstock and Corrugated Cardboard
You're likely to need one or all the types of boxes for packaging: product, mailer, or shipping. These are made of materials that apply to their primary function in your business. Product boxes come in cardstock or corrugated cardboard, while mailer and shipping boxes come in different shades of corrugated cardboard. Read on to find out more about the best applications of these materials.
Cardstock or folding cartons are lightweight yet durable enough to carry small, single items inside the box. You can choose from three thickness options: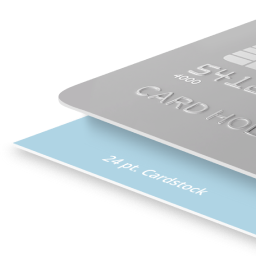 14 pt. cardstock is the lightest in weight and is usually seen on business cards. It can hold small items like tea bags, snacks, and coffee.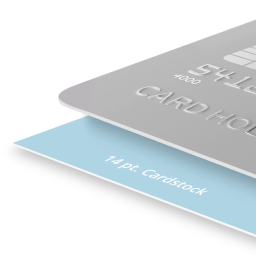 18 pt. cardstock is slightly thicker than the 14 pt. and can store medium-sized products such as cosmetics and smaller gadgets.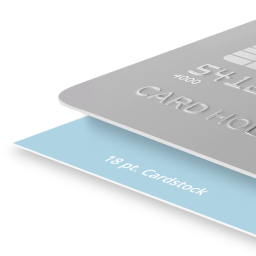 24 pt. cardstock is the sturdiest and thickest choice among all the cardstock. We recommend this cardstock for more oversized single items like creams, skincare items, and similar products with larger containers.
Cardstock is normally used for in-store displays. This type of packaging keeps the items intact and protected while shoppers compare products and deliberate their purchases.
Corrugated cardboard is the standard for all packages delivered over any distance. It's composed of three layers that protect the contained items from external impact and damage. If you end up getting mailer or shipping boxes, it's likely because the industry sends items in sets through the former or in bulk quantities in the latter. We recommend this box material for online businesses transacting through deliveries.
Other Important Considerations for Your Box Packaging Materials
The Extent or Limitation of Your Budget
An expensive box doesn't necessarily mean it's better than the more affordable options. But having more features or the pricier material can provide durability or finish the cheaper one can't offer. Once you've set your budget, look at what the material's features offer in terms of price.
Corrugated cardboard comes in two white variations or the rustic Kraft (brown):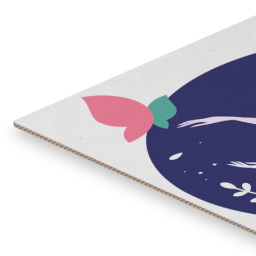 Smooth and clean standard white gives your box a bright finish at an affordable price. This color works best for designs that need to stay clean but are running on a limited budget.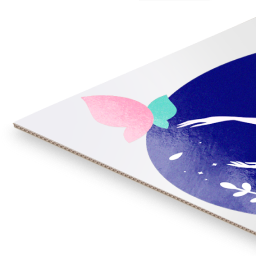 Shiny and smooth premium white offer a little more glam with its distinct glossy finish. Luxury brands that can invest in the luster can opt for this variation.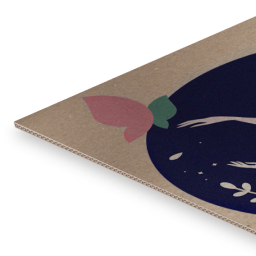 Rustic and all-natural Kraft (brown) showcases the actual color of corrugated cardboard. The down-to-earth color works best on brands offering organic or nature-based products. It also works for businesses that prefer a straightforward and relatable appearance to their package.
Storage and Distribution Methods
The material you choose ultimately depends on how the product will be stored and distributed to your customers. Cardstock is ideal for items displayed in stores or kept in warehouses before being sold in different branches. Corrugated cardboard is built for long-distance distribution and temporary storage in delivery trucks.
The Branded Elements and Overall Experience
Make sure the material also aligns with the values and image of your brand. Review the customer profile and see what would appeal to them. Corrugated cardboard is made of recycled materials, which would appeal to Millennials and other environmentally conscious consumers.
Luxury e-commerce brands with a higher-end market can spend a little extra on the premium white corrugated cardboard. To further emphasize your business' unique experience, add glossed ink or sticker on the exterior to highlight the brand name or product.
Read More: 4 Reasons You Should Invest in Well-Designed Custom Boxes
The Remarkability of Every Unboxing
The arrival of your package is where the customer journey begins. How memorable the box appears and how excited they'll be sharing the package will determine their excitement to share the unboxing online. If the box is exciting enough, the unboxing post will pique their followers' curiosity and lead them to your social media site. The unforgettable unboxing will also keep your brand top of mind and increase your chances of a repeat sale with that customer.
Choosing the best box material ensures your business delivers the best products, whether in transit or displayed in a store. Once you have made the right decision for your business, you can customize a design that establishes and maintains your brand's relevance in every package. Check out the possibilities today with the customizable boxes on PrintPlace.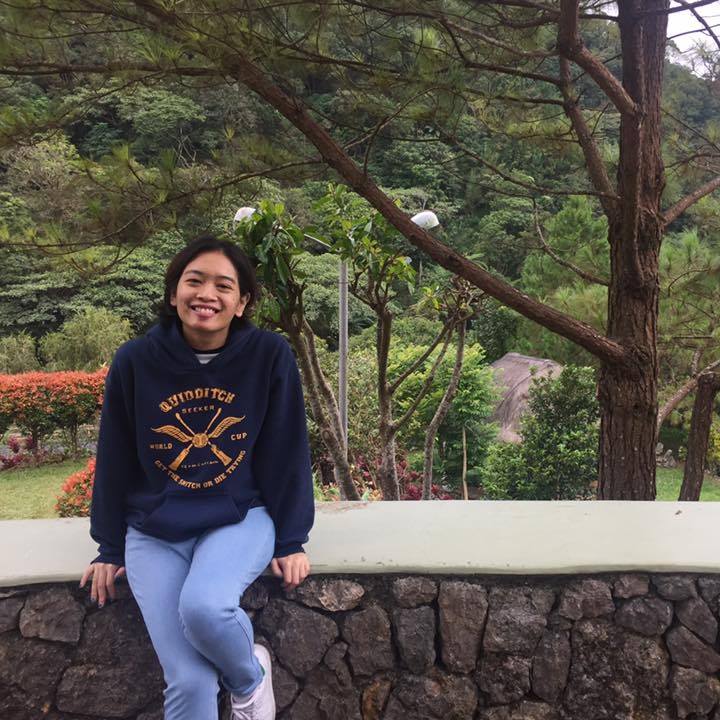 Angela's first love is food but her second love will always be the written word. She loves discovering new ways to tell stories and reads everything from YA to memoirs. Her time away from words is spent either with her three dogs or catching up on her favorite Netflix shows.