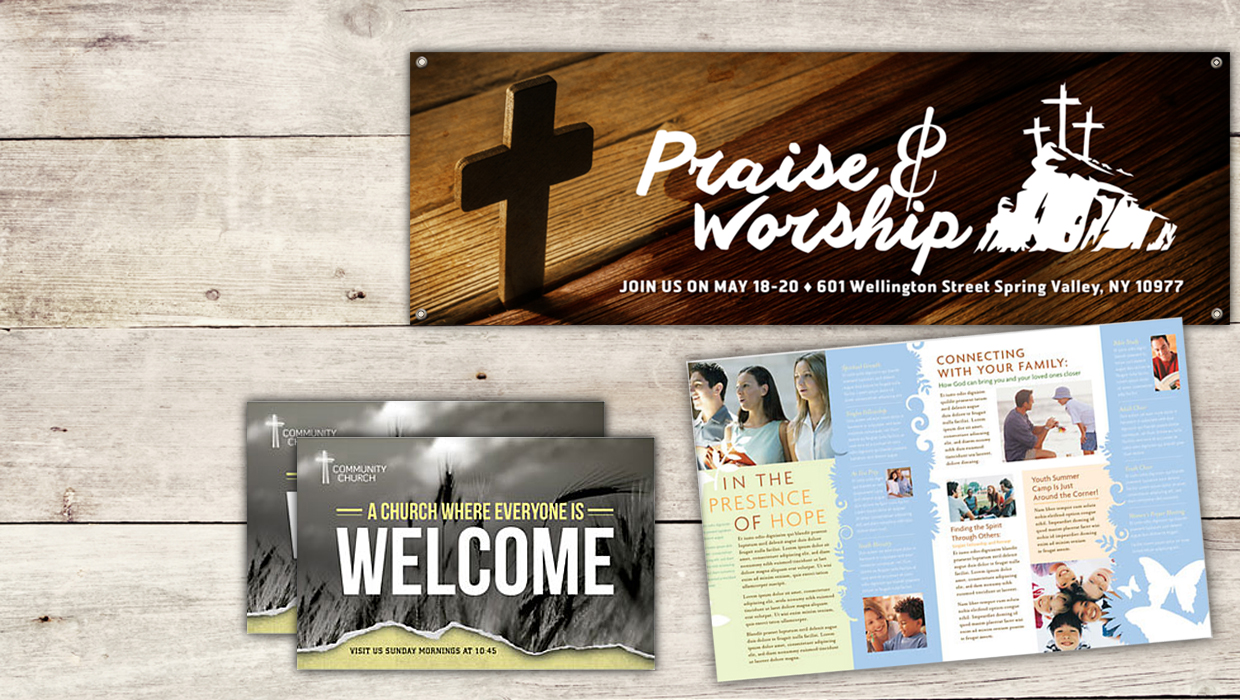 6 Proven Steps to Grow Your Flock Through Church Printing
From the time it was introduced in Europe by Johannes Gutenberg up to the present, church printing has played a central role in spreading Christian faith and values. Indeed, the first book Gutenberg printed was a copy of the Bible. But church printing isn't just about bibles and programs. Printing has a central role in church marketing and outreach. Churches need customized print just as much as any business does.
Here's a tried-and-tested approach to growing your church through print marketing.
---
1.) Know what sets your church apart.
---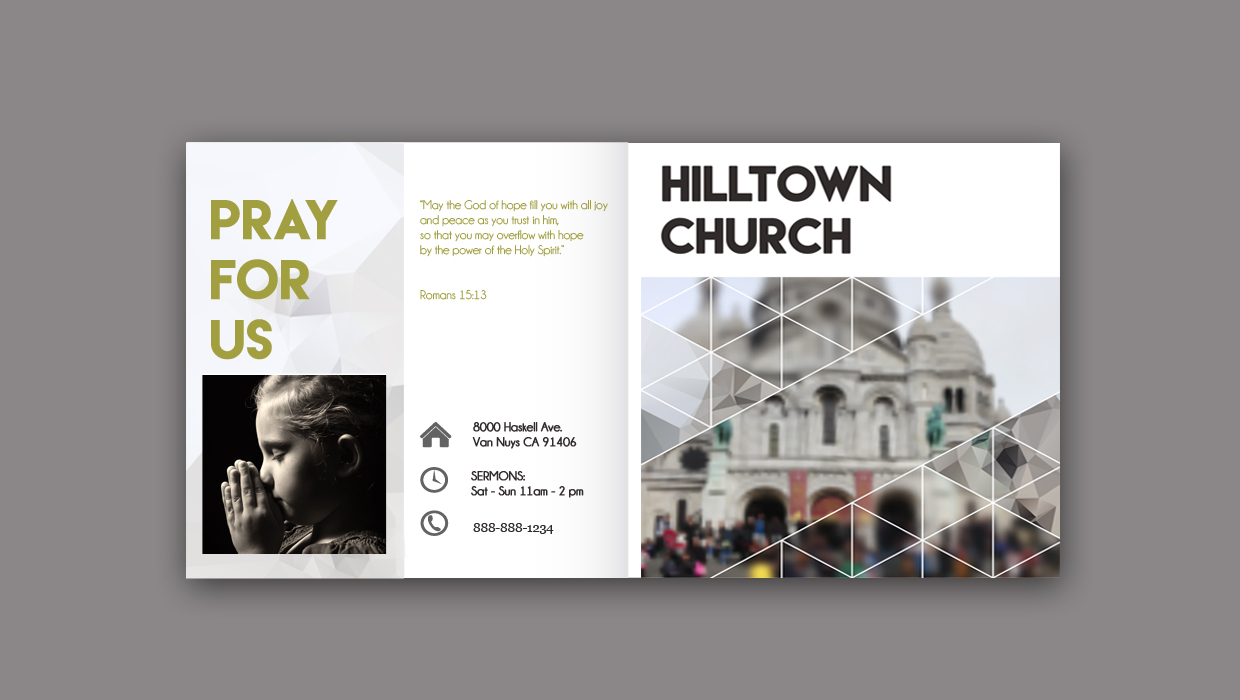 Before you even create a print design, you have to reflect on what makes your church what it is. Knowing one's "brand" is central to most businesses, but is often overlooked by many churches. The person or team in charge of your church's marketing has to understand what it is about your church that is so special. It might be its unique history, its charity work, the music at the services, or some other quality that makes your church different from all the others. Chances are there has to be something that sets it apart. If, after some soul-searching, you still think that there isn't anything else to it, consider creating that "certain something" your church can be known for and echo that message in all of your marketing and outreach materials. It could be contemporary worship, alternative service days and times, ministering to young married couples, or something as simple as "everyone belongs."
---
2.) Research your congregation.
---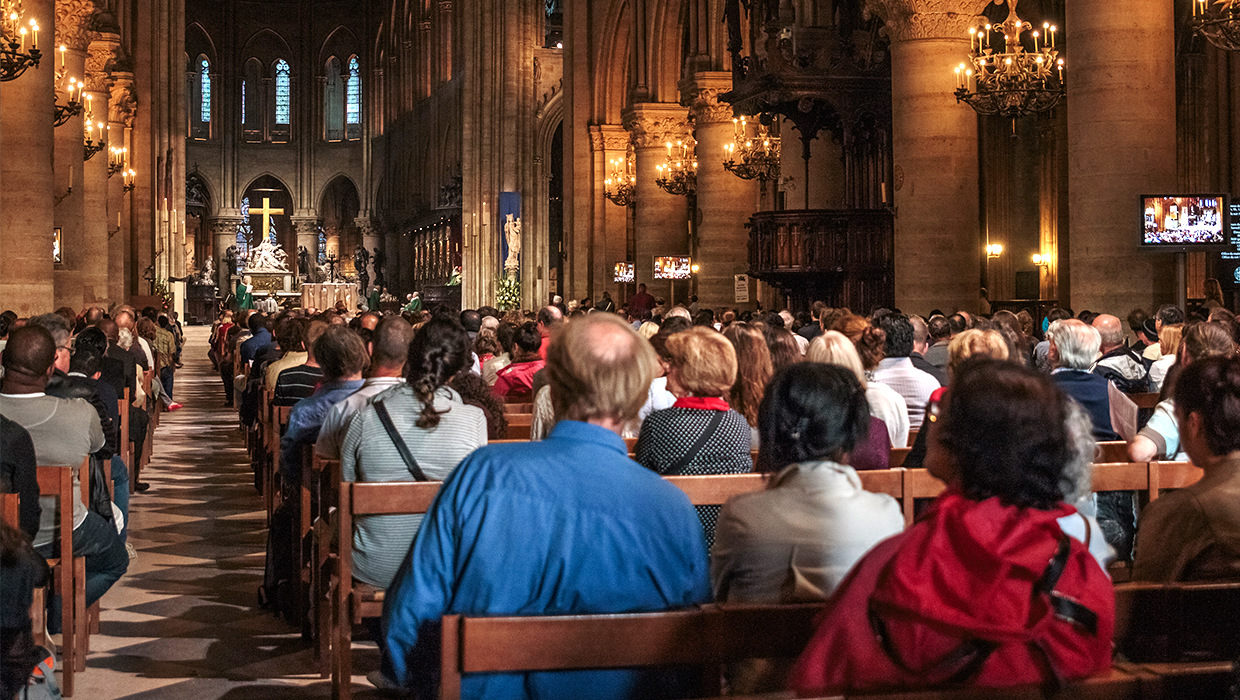 Sure, they may attend your services, but what do you really know about them? Are most of them single? Married? Do they have children? What is the average age of your members? How far away from church do most of them live? Understanding their habits, possibly by collecting some basic demographic information can go a long way into helping you develop the strategy you need for your church print marketing. It will also help you create programs and activities that will attract more people like them to your church.
You also have to consider that the members you have now are not necessarily the only ones you want to market to. Be open to the possibility of reaching demographic groups who aren't currently attending your services (here's a piece on how some churches are attracting millennials). They might very well be the ones who need your church the most.
Check out these survey templates to give you an idea of the kinds of questions you need to ask.
---
3.) Create a strategy.
---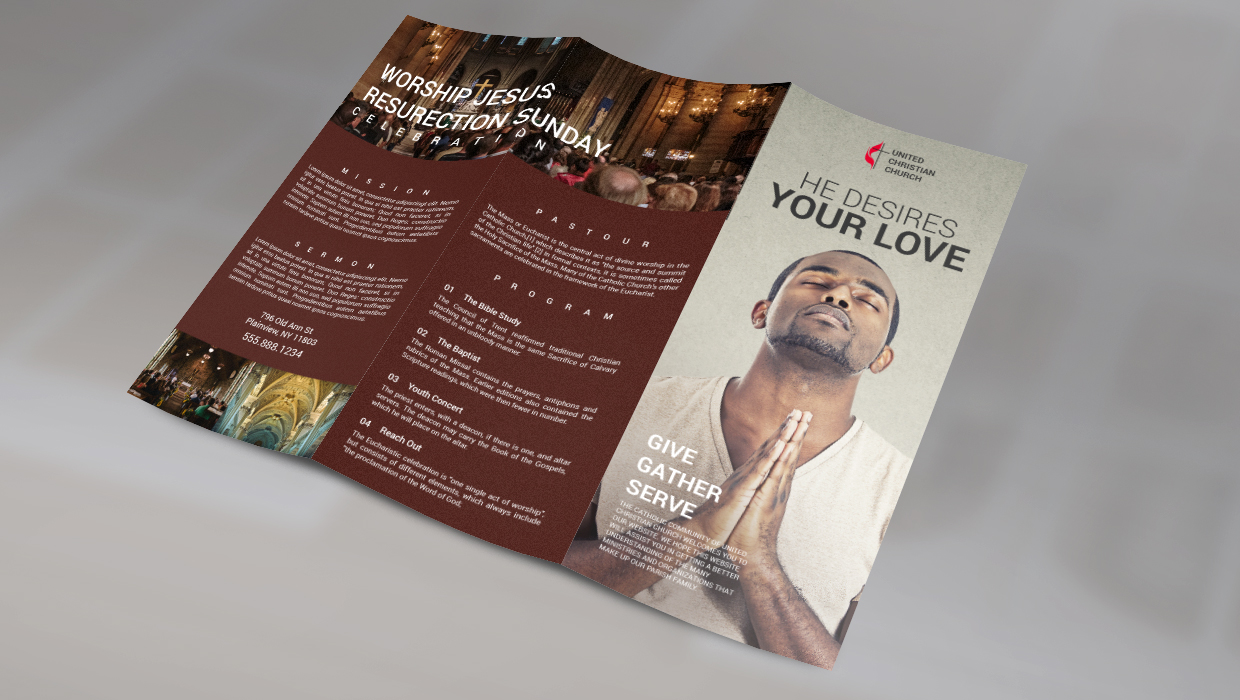 Now that you know what it is you can offer and what your members and potential attendees are looking for, it's time to develop an overarching strategy. Remember, this strategy should not only involve reaching them, but also getting them to act. Do you want more involvement with your programs or missions? More attendance? Both? Whatever it is you decide, be sure your central message does not get diluted. Check out this popularly-cited paper on church marketing strategies.
---
4.) Decide which materials work best.
---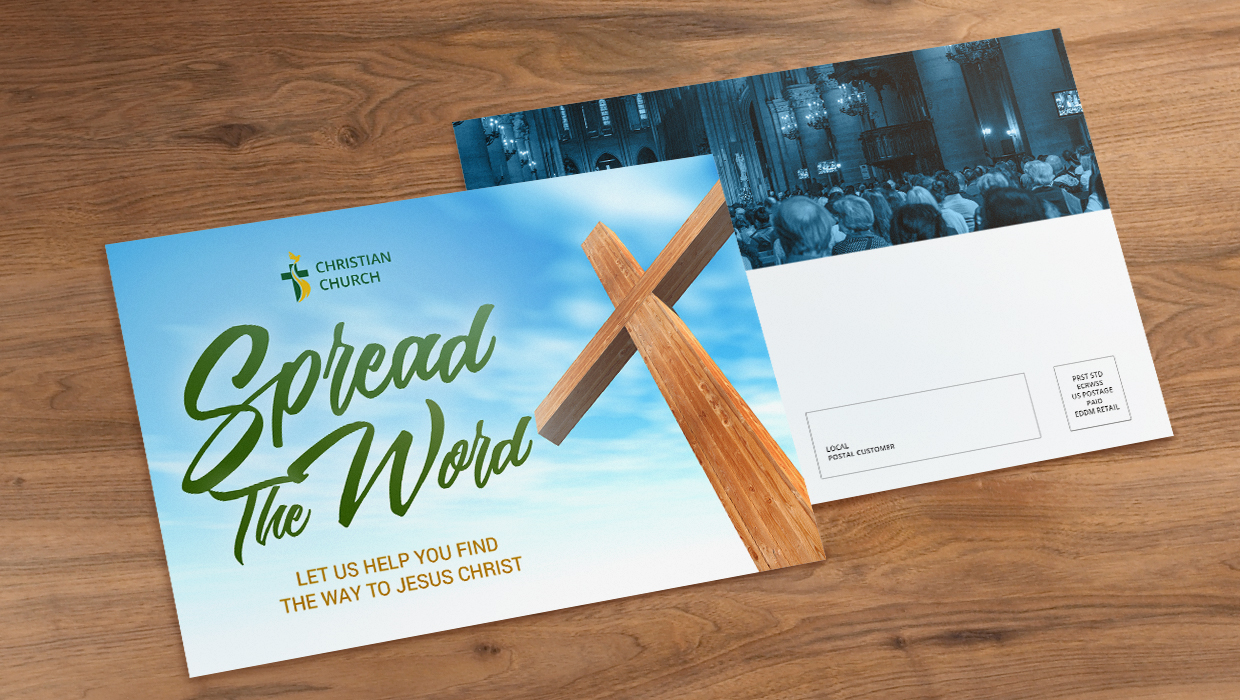 Use methods appropriate to what you know about your church, and its future and present members. For example, if you're situated in an urban area with high foot traffic, banners and brochure handouts might be a good investment. If you're in a rural area, you might want to try direct mail or door hangers. You might even want to try all of of them together.
Don't get hung up on using just print either. The effectiveness and efficiency of your print materials can be enhanced when you use them with social media. If your church has a bit more funding, you may also want to try them in combination with a television or radio spot. Social media and traditional mass media can do a great job of reaching out. But for sealing the deal, print is still the best way to go, short of personally meeting everyone.
---
5.) Choose a printing company.
---
Even churches with limited funds should think twice before skimping on print quality. Cheap church printing can not only diminish the power of your message, it can end up wrinkled and fading before it even reaches your recipients. Choose a printing service that can deliver good value for money and you will make a much better use of your budget.
Also, be sure to go with a printing company that can provide quality customer service as well as after-sales support. Print experts that actually communicate with you rather than just print whatever file you send, can go a long way to preventing many regrettable mistakes.
---
Bonus: Catch more visitors around the holidays.
---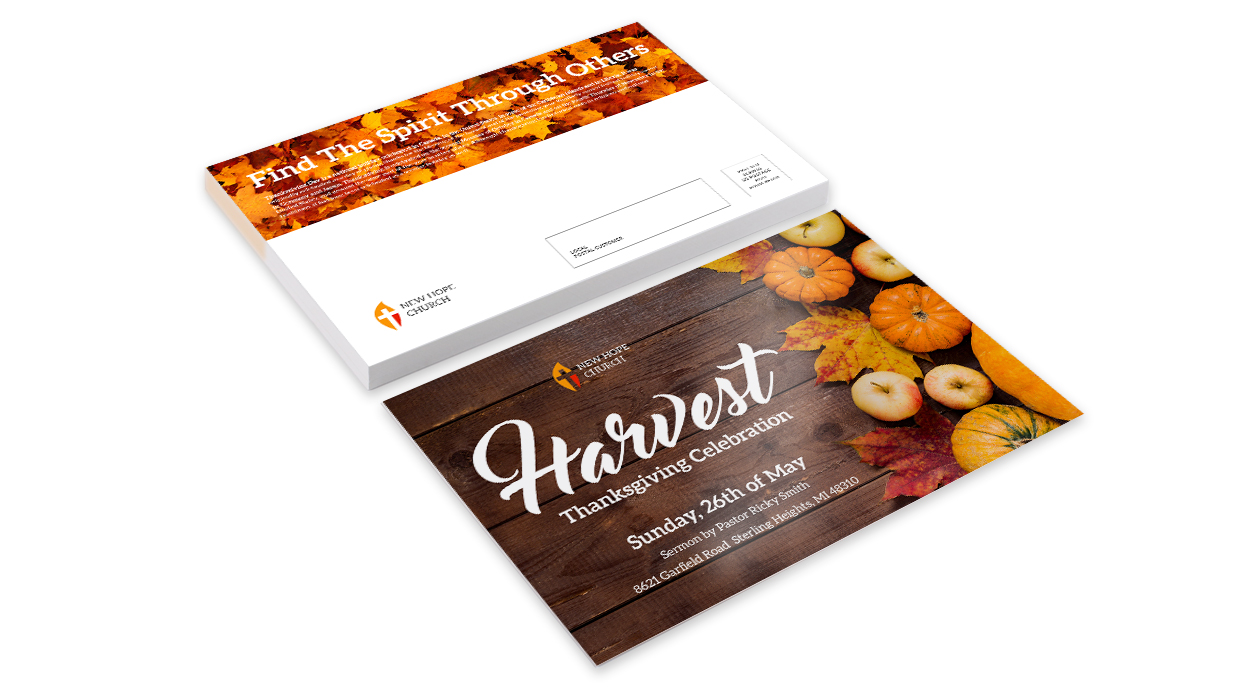 Utilize the holidays, which have the most attended services, to reach people who are looking for a church. Even if they don't attend church regularly, many Christians want to attend services on Easter and Christmas. Make sure your church website is updated with service times, and let them know about any special activities or classes for their kids. Hang a banner with Easter and Christmas service times on the front of your church so people know exactly when to arrive.
Additionally, many people who aren't regular attendees look for community events that your church may be hosting, such as Easter egg hunts, fall festivals, or vacation bible school. These are prime opportunities to market to people who are actively looking for a church.
Postcards and door hangers are popular marketing vehicles to promote holiday services and events. Magnets are also a good idea, as they will remind them about your church year round.
Contact a PrintPlace.com print expert today to learn what church printing options would best suit your campaign.
Did you find this helpful? Comment below.
Arthur Piccio is a feature writer and subject matter expert for the PrintPlace Blog. In his spare time he studies guitar and writes about goats.