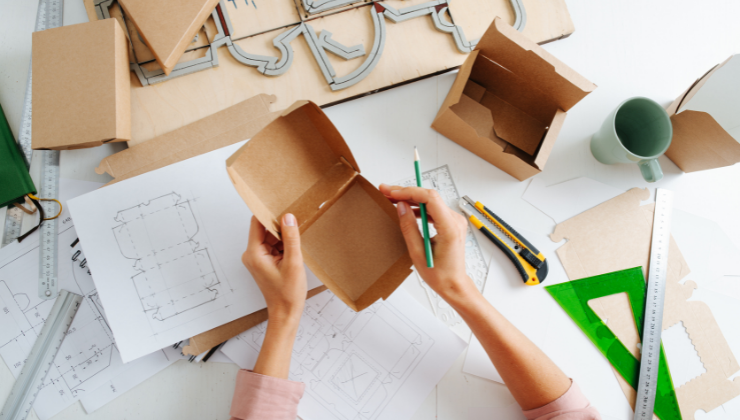 The Ultimate Custom Box Printing Checklist
Box packaging literally and figuratively carries your items from order fulfillment until it lands on your customer's doorstep. The design will catch and build their anticipation as they bring their coveted items inside. According to a Dotcom Distribution study, 60% of the respondents said that gift-like packaging gets them excited about their order.
It's no longer enough to send a blank or logo-stamped box to your customers. If you don't put time, effort, and money into customizing the packaging, then you'll end up losing a potential repeat customer. The same survey reports that 40% of online shoppers are more likely to purchase again if they receive premium packaging.
Brainstorming, creating, and finalizing a custom box can seem overwhelming at first. But with a complete checklist of the necessary steps how to make your own custom boxes, you'll soon gain new and constant customers with every order. Check out our complete custom box printing checklist.
The Essentials of a Custom Box Printing Checklist
1. The best box packaging type for your business needs.
There are three box types you can customize and deliver to your customers. Your choice will depend on how they will be transported and the items they will carry:
Product boxes are meant for individually packaged items. These are recommended for small items such as skin care, makeup, candles, and the like encased in another box or more oversized packaging.
Mailer boxes can fit different-sized items and show all the products upfront once opened. These are usually used for subscription box services, product sets, and similar deals from e-commerce businesses.
Shipping boxes are used to ship bulk quantities, especially over long distances. These will be delivered to you pre-glued for fast and easy assembly.
2. Accurate interior dimensions to fit all items.
When you order a custom box, it's crucial to get the correct interior dimensions. Measure the items to be placed inside and see how much space they will occupy inside the box. Use the shipped products and their interior arrangement as a reference for your box dimensions.
Read More: Your Guide to Measuring Box Size Accurately
3. Sturdy material to keep the items intact and presented properly upon opening the box.
The box's material should be sturdy enough to keep all items undamaged upon delivery. We recommend getting mailer or shipping boxes in durable corrugated cardboard for all packages that have to be shipped across long distances. This material is built with three layers to protect fragile items from damage and external impact.
Read More: Your Guide to Box Packaging Materials
4. A design that represents your brand and immerses your customer in the brand.
Your custom box design will depend on the overall branding, the items to be shipped, and how the entire look will come together. If you're not sure where to begin, here are three essential components of an outstanding design.
Clean, readable, and fun typography. Typography highlights your business name and the product you're offering. Make sure the font is legible, and the color complements the background.
Visual elements that showcase your logo and other branded components. Every package is an opportunity to highlight and increase visual associations with your brand. For instance, you can place your logo at the front and center of the box's cover. Use your brand color palette so that customers would associate these hues with your business.
Line art or other decorative portions that tell your product's story. Adding exceptional illustrations with the line art style helps distinguish your box from the competition. Customers will also want to keep the box and reuse it if the line art is compelling enough. Upon seeing the reused box, they'll have a constant reminder of your business and what it has to offer.
Read More: 4 Reasons You Should Invest in Well-Designed Custom Boxes
5. Add other packaging accessories to protect the items and build excitement before the products are revealed.
Other accessories such as wrapping paper, pouches, and stickers give your packaging more personality. You can store edible items in resealable and reusable pouches. If you're sending out gift packages, place them inside branded wrapping paper to increase the anticipation once the box is opened. If you are on a budget and need to update blank boxes, add a sticker on the front and include customized greeting cards with messages for your customers.
6. Additional features to organize your items inside the box.
Want to refine the presentation of the various items inside your custom box? Order mailer boxes with special inserts that can help keep fragile bottles or uniquely shaped items intact. If you want the product boxes to look extra luxurious in one glance, apply special printing such as spot UV, embossing, or foil stamping on the brand or product name for emphasis.
How to Prepare Your Custom Box Packaging for Printing
Once you've crossed everything off the checklist, you can focus on ensuring the design file is fit for production. Use the step-by-step guide below to maintain the necessary quality for high-quality printing.
1. Review the artwork after creating it online or through your preferred editing program.
Make sure all visual elements and text layers are 300 dpi in resolution. Otherwise, you'll end up with a pixelated design upon printing. For an accurate output, we recommend using the 3D online design tool on our site. After indicating your box features on the product calculator, you can access the design tool online. It shows a blank flat layout where you can use uploaded images, add and edit text, and combine colors on each part of the box. The 3D preview updates the box's appearance with every change and lets you see how it would look upon production.
2. Use a flat dieline layout to apply your ready design.
Have a file on hand for the custom box design? While we don't accept files directly uploaded to our site, you can request a flat dieline template from the box's online calculator. You'll receive a flat PDF proof to reference the correct placement for each section of the box.
2. Check the online PDF proof for any errors or possible changes you may want on the final design.
After submitting your design online, you can request a PDF proof that we'll send via email. You can send us the go signal to manufacture the design or contact us for any changes that need to be made. We will only proceed with the production of the boxes once we receive your online approval.
3. Assemble the flat boxes upon receiving them.
We deliver your custom boxes flat and ready for fast assembly. Our mailer boxes are scored with lines to show you where to fold each section and complete its final form. Shipping boxes arrive with the sides pre-glued, so you'll only need to fold and secure the bottom side before packaging all your items.
There are many factors and features that go into creating your custom box packaging. But with the right strategy, a comprehensive checklist, and your brand guide, you'll be able to come up with unforgettable package customers will want to buy again.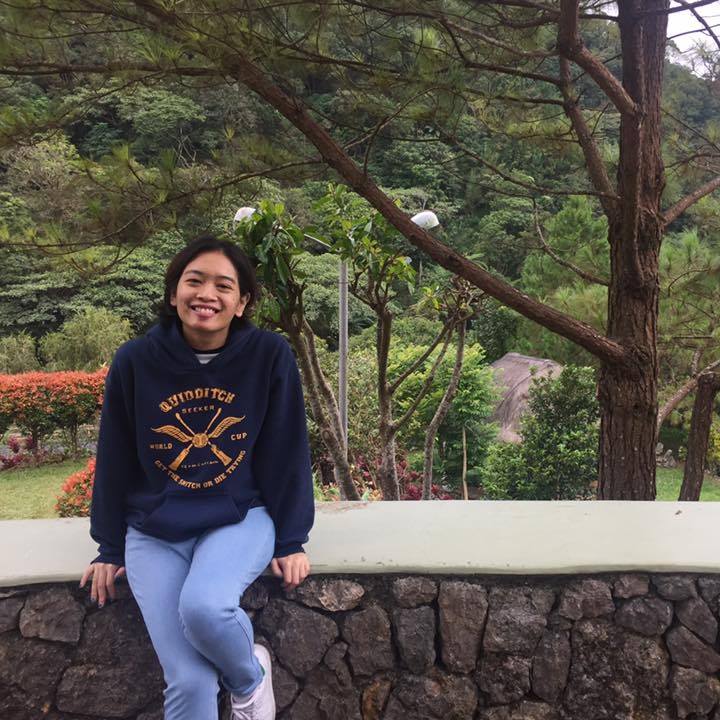 Angela's first love is food but her second love will always be the written word. She loves discovering new ways to tell stories and reads everything from YA to memoirs. Her time away from words is spent either with her three dogs or catching up on her favorite Netflix shows.