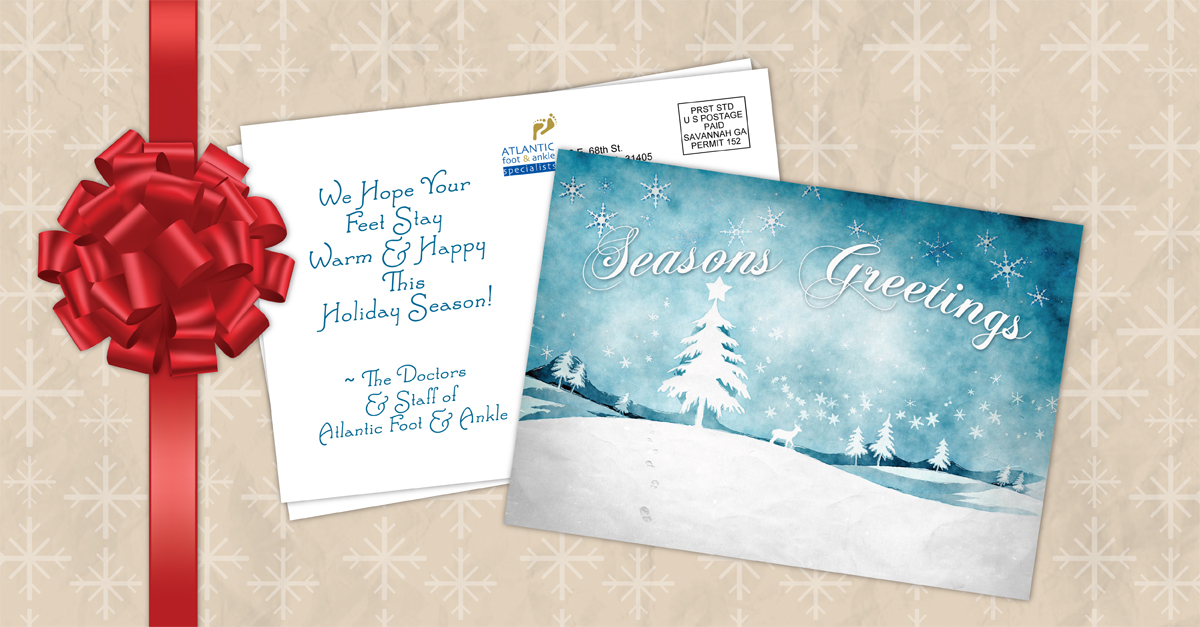 Your customers will read this holiday sale postcard
Holiday sales are already all around us. It isn't even Thanksgiving and we are surrounded by companies telling us they have the best holiday deals. They continually emphasize that they are the best place for Christmas shopping. That may be true, but I get tired of seeing them. Don't you?
When there are so many sales coming at us at once, whether we intend to or not, we start to tune them out. At some point, we can't, or don't want, to take them in anymore.
Turn your holiday sale into a holiday postcard
This means a couple of things for your business. Don't give up, but don't give in to them either. Your company can rise above the ones throwing themselves in the face of customers. Instead, offer a friendlier approach and customers will welcome your offer.
People are more likely to read a postcard if it doesn't come off as a sales flyer, but rather a holiday greeting. Design the front as a simple holiday postcard. Thank your customers for their business, or just wish them well for the holidays.
Thank you sales make someone feel special
This doesn't mean you can't include a sale. In fact, it's a good idea to include one. Once you have a customer's attention and they are open to your message, then include an offer. Give them a special offer as a thank you and they will want to use it.
Printing postcards is better
Were you planning to send greeting cards in addition to your holiday sales mailings? Printing standard postcards is better for a number of reasons.
Don't have much to say? That's ok. Only a few words like "Happy Holidays from Us!" can look lazy and impersonal surrounded by a lot of white space in a greeting card. In a postcard though, it can fit perfectly.
A large, seasonal image will catch attention along with your greeting on the front.
Bonus: Printing postcards costs less than greeting cards and postcard postage is cheaper as well. Multiply both by the number of cards you plan to send and you gain a significant savings.
What do you include on holiday postcards? Tell us in the comments below.
Writer. Marketer. Enjoying writing about printing and marketing. Other things to talk to me about at a cocktail party include travel, dance, and food. Find me on Twitter @writtenbyemilie