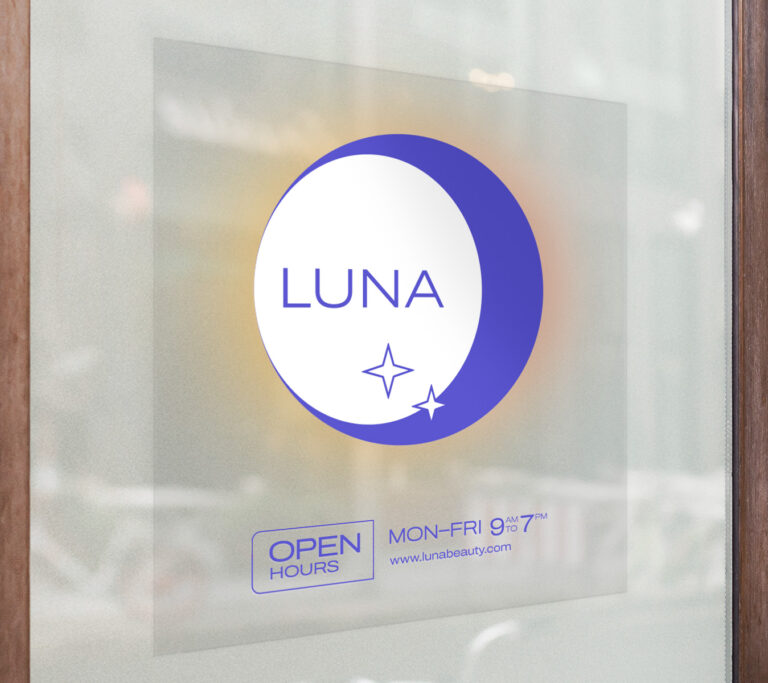 Custom Static Clings: Versatile and Reusable Window Decor
Custom static clings are a versatile option for temporary or seasonal designs. Made of premium vinyl, they easily cling to any glass surface without adhesive, making them practical for businesses, homeowners, and car enthusiasts. In this article, we'll cover their uses, benefits, and how they compare to other window decals. Plus, we'll provide tips on removing them and increasing their lifespan.
What Are Static Clings?
Static clings, also known as window clings, are a type of removable window sticker that holds onto glass without using any adhesive. They can be removed and repositioned without leaving any residue. Unlike other types of window decals that use adhesive, static clings stick to glass surfaces through static electricity. They are made from a premium vinyl material, which makes them durable and resistant to wear and tear. They are also reusable, which makes it perfect for seasonal promotions!
Unique Benefits of Static Clings
Static clings have several qualities that make them a great decoration for windows. Here are some of the reasons why static clings are a great choice:
Reusable – Static clings can be removed and reused multiple times, which makes them a great option for temporary or seasonal designs.
Non-permanent – Static clings can be used for temporary promotions, sales, or events, without the need for a long-term commitment.
Easy to apply and remove – Static clings are easy to apply and remove without leaving any adhesive residue or damage to the surface.
Double-sided – Both front and back sides of static clings are sticky, which means you can attach them to the inside or outside of any window.
Versatile – Static clings can be used on various surfaces such as glass, metal, plastic, and even walls.
How to Remove Static Clings Off Glass
As mentioned, one of the benefits of static clings is that they do not leave any adhesive residue when removed from glass surfaces. However, if the static cling has been on the glass surface for an extended period or has been exposed to high temperatures or direct sunlight, it may leave behind a slight residue. Fortunately, there are a few simple techniques you can use to remove them without damaging the glass surface or leaving behind any residue.
Here's a step-by-step guide on how to remove static clings off glass, so you can reuse them or replace them with new designs.
Prepare the necessary tools: You'll need a spray bottle filled with water, a plastic scraper, and a microfiber cloth.
Spray the cling: Spray a generous amount of water on the cling, making sure it's thoroughly wet.
Scrape the cling: Use the plastic scraper to gently lift the edge of the cling. Slowly and carefully scrape it off the glass surface.
Remove the residue: If there's any residue left on the glass, use the microfiber cloth to wipe it off. You can also use a solution of equal parts vinegar and water to remove stubborn residue.
Clean the glass: Once the cling and residue are removed, clean the glass surface with glass cleaner or a solution of vinegar and water.
It's important to note that you should avoid using harsh chemicals or abrasive tools as they may scratch or damage the glass surface. With proper care, your static clings can be removed and reused many times over.
How To Care for Your Static Clings
To keep your static clings looking great and adhering well, there are a few things you can do:
Clean the surface where you'll be placing your static cling with a glass cleaner to remove any dirt or debris.
Make sure the surface is completely dry before applying the static cling.
Peel the static cling off its backing, and place it on the surface, starting from the top and smoothing it down as you go.
If you need to reposition the static cling, gently peel it off and try again. Static clings are designed to be repositionable, so don't worry about damaging it.
When you're not using your static cling, store it on its backing, away from heat and direct sunlight.
Add a Customizable Touch to Your Windows with Static Clings
You can choose between white or clear material to match your design and branding, and select from different sizes and quantities to fit your budget. With our easy-to-use custom functions, you can create a personalized static cling that will make a lasting impression on your customers. Whether you need a small order for a local event or a large order for a national campaign, we've got you covered.
Order custom static clings to enhance your windows. These versatile and reusable vinyl decals easily cling to glass surfaces without adhesive, making them perfect for short-term displays. Plus, they're easy to remove and maintain. Check out more sticker printing options with PrintPlace!

PrintPlace's mission is to provide customers with unparalleled printing services through the knowledge and expertise of its employees.