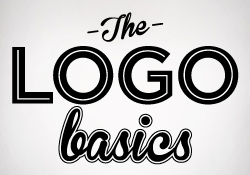 Graphic Design Tips: 6 logo design pointers
It's Friday! That means two things. One, it's almost the weekend! And two, it's time for a Graphic Design tip from PrintPlace.com! They both deserve equal enthusiasm from you.
Today's Graphic Design video reaches further into the topic of logo design that we began last Friday. Our graphic designer, Chambley, talks about what makes a logo work. She has 6 tips to keep in mind when designing and testing your logo.
The video is only one and a half minutes. Before you turn off your brain for the weekend, take that minute and a half to learn how to make a perfectly designed logo. It's a pretty short video. I mean, it's faster than it takes your barista to make your coffee, right?
Video Transcription

Hey guys.  This is Chambley again from PrintPlace.com.  Last week we talked about the three basic types of logos.  You can watch that video by clicking here.

Today we're going to dive deeper into the wonderful world of logo design.

Before I ever open up Photoshop or Illustrator, I always begin by sketching the idea on paper.  That's right. Get a real pencil and a real piece of paper, and draw your logo ideas.  This is crucial to creating a well thought out, versatile design.

Next, keep it simple.  Whether your logo is text based, symbolic, or both, it should be easily recognizable and understood.

Your logo should scale up or down and still be legible.  If your logo doesn't work on both a billboard and a business card, then it's too complicated.  Remember…simple.

Don't use more than three colors and avoid colors that are neon or too light.  I always begin by designing in black and white, and shades of grey.  If your logo doesn't look good this way, then no color combinations will help it out.

This next one is huge.  Use good typography.  Avoid unnecessarily ornate fonts and cheesy effects.  What's the use of a logo if no one can read it?

Remember the main goal here is to be recognized.  Your logo should instantly call your brand to mind. Think Pepsi or Nike.  Your logo literally represents your company.  Take your time and create something beautiful and original.

That's it for this week.  Click here to subscribe to our channel and come back every Friday for more tips from PrintPlace.com.
What other tips should someone keep in mind when designing a logo? Leave your comment below.

PrintPlace's mission is to provide customers with unparalleled printing services through the knowledge and expertise of its employees.