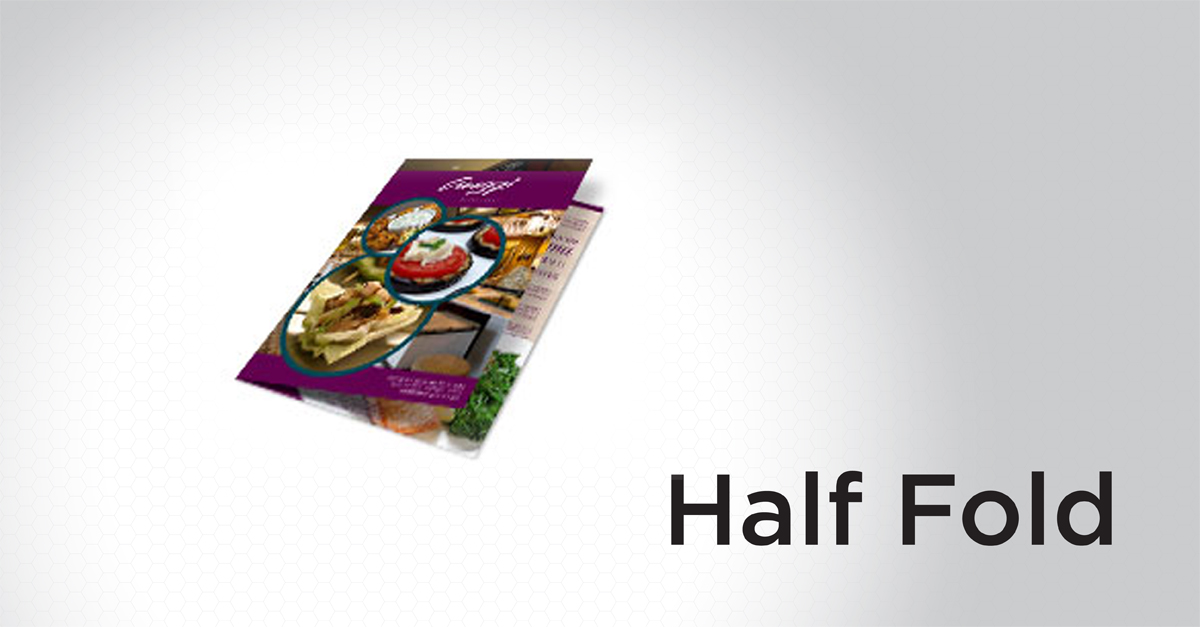 A half-fold is the simplest fold. It is created by folding a piece of paper in half. The resulting piece opens like a book and contains four panels of equal size.
The side-by-side panels on the inside make for excellent product comparisons.
Die-cutting in combination with this fold can create a unique look, sure to catch attention.
Standard greeting cards are a common occurrence of this fold, as are restaurant menus, and half folded postcards.
Folded Postcard
A folded postcard is an ideal use of this fold. Include a response card by adding a perforation to one side.
Writer. Marketer. Enjoying writing about printing and marketing. Other things to talk to me about at a cocktail party include travel, dance, and food. Find me on Twitter @writtenbyemilie