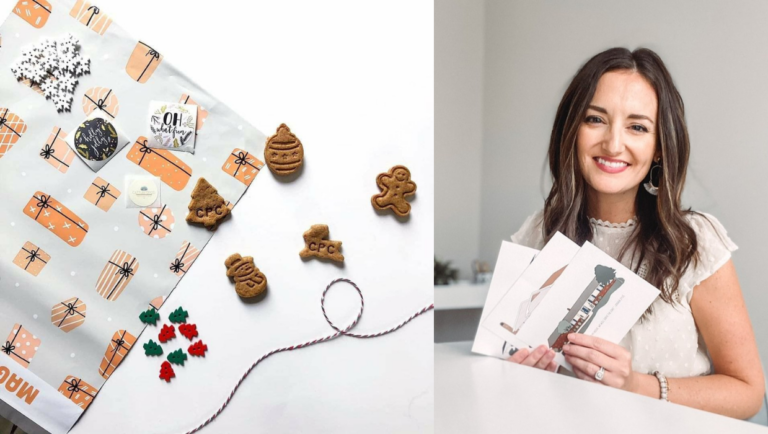 Handmade Gift Ideas To Kindle Feelings of Love This Holiday
The holiday is upon us, meaning it's gift-giving season once again!
Create lasting memories during this once-a-year celebration by wrapping up something unique and personal. Consider handmade items as gifts to make the people you love feel extra special over the holidays.
If you're a busy bee and have no time to craft your gift by hand, fret not. Here are some hand-crafted pieces from small businesses of the PrintPlace community you can gift your loved ones this holiday season.
Personalized ornament
Give something that tells a story! Take Thelma L Hamilton Designs' hand-painted glass ornaments as an idea. Owner Thelma creates one-of-a-kind ornaments that turn memories into family heirlooms for many years to come.
Craft your own ornament presents or let Thelma customize them for you. Her hand-painted glass ornaments come with labels to share her wonderful journey.
"With the labels I purchase from Print Place I am able to bring my customers' buying experience to another level, by sharing my journey with them. I always receive my Print Place order in a timely fashion, the quality is phenomenal and the price is just right!"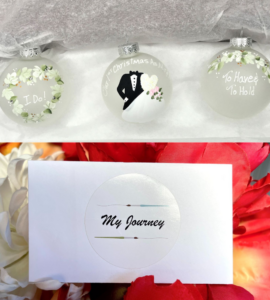 Pet goodies and pet parent crafts
Make your paw-some friends happy when you give them and their fur baby some hand-crafted presents.
How about dog mom scrunchies and some doggie bandanas? If you need help in bringing your ideas to life, get in touch with Cattle Pup Co. The shop takes pride in creating high-quality, fashionable yet individualistic products for both humans and animals.
They have great packaging with custom swag, such as stickers, as an added treat!
"We loved our stickers and they came quick too! What better way to brand than with a cute custom sticker! Thanks so much print place!" Possibilities are endless with holiday stickers!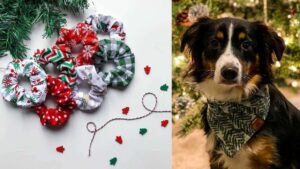 Jewelry and accessories
Creating jewelry pieces out of polymer clay is fun. Giving them as presents to your loved ones is even more fun and meaningful!
DIY your own polymer pieces, or grab these colorful and charming polymer clay jewelry and accessories at Dezynr. Nadia Ramon, the owner of the business, made everything in her shop hand-crafted with love.
We're pleased to have helped complete her business vision with print materials.
"PrintPlace is my go-to for all marketing materials. They are quick, affordable, and truly helped complete my business vision," she reviewed.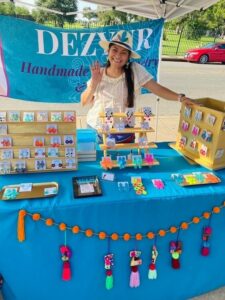 Whimsical art illustration
Are you a graphic artist? Do you love making illustrations? Why not give someone a custom print of their home or favorite places this holiday season?
If you can't make one at the moment, we know where you can get some. Polished Penny Designs creates custom illustrations and keepsakes to preserve special memories and showcase favorite places.
Illustrator and owner Lindsay Penny captures illustrations into whimsical art prints and other fun products that celebrate homes and hometowns. She adds custom labels to her packaging as a special touch.
"I love the affordable options and quick service from PrintPlace. My labels arrived faster than I expected and add such a special touch to my packaging! I'll definitely order again."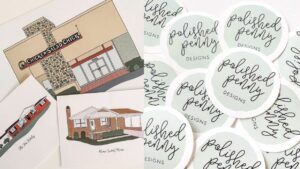 Handmade and personalized items are always a good idea to kindle feelings of love this holiday season. Make sure to give your dear ones a gift they can treasure forever.
Want to be featured in PrintPlace articles?
Share your stories with us when you use #PrintPlaceCommunity on Facebook and Instagram or email us at community@printplace.com.
Christine is a copy and digital writer who loves going to places and trying out new foods. During her spare time, she would play with and take photos/videos of her dog, eat, read, watch movies and travel blogs, or annoy her siblings. She appreciates spontaneity and new discoveries. If she disappears, you can find her at bookstores, coffee shops, or cinemas.