How to Come Up with the Best Custom Gift Boxes for Your Employees or Customers
The COVID pandemic's shift to remote work has significantly affected how companies interact with employees and clients. With less regular physical interactions in a shared space, "remote working has increased the need for staying connected, in turn increasing the relevance of corporate gifting," as described in Coresight Research's Deep Dive: Unwrapping the American Corporate Gifting Opportunity. Today's companies show workers and customers appreciation through custom gift boxes that arrive in the mail. Relationships with customers or employees have improved and emerged as the top advantage of corporate gifting, with 43% of respondents ranking it among the top three benefits, according to Coresight Research's findings.
Gifting is expected to rise even with hybrid working setups. Almost six in 10 respondents reported to Coresight Research that they gift "either the same or more now than they did before remote working." Seven in 10 respondents said they expect to retain the same or increase the gifting frequency even after the pandemic. Investing in custom gift boxes positively impacts the company: they help keep employees motivated and maintain a stronger connection with clients or prospective customers. Events like digital conferences have also offered gifting opportunities for businesses across industries like retail, real estate, manufacturing, travel, hospitality, and health.
Small gifts can also help convert a potential client into a first-time customer. Medical equipment firm AlterG achieved a 434% ROI after giving away personalized tumblers and an Amazon gift card after an agreeable sales call. It would help if you gave equal attention to loyal consumers who boost revenue by 16%. You can retain their constant purchases with custom gift boxes that remind them of your brand. Show your appreciation with a set of freebies, coupons, exclusive product samples, and thank you cards.
So how does one create custom gift boxes that can encourage employees, pull customer leads, and retain loyal consumers? Check out our comprehensive guide below:
How do I get the right size for a custom gift box?
What is the best material for my custom gift boxes?
What are the elements of a good custom box design?
How do I estimate the cost of my custom gift boxes?
Custom Box Printing Checklist
How do I get the right size for a custom gift box?
Choose the correct box type. Mailer boxes are commonly used to send out gifts through the mail. Unlike packaging boxes, mailer boxes don't require an adhesive to enclose before sending them out for shipping. The rest of the steps will discuss measuring the gift box size for a mailer type.
Measure the interior length of the box horizontally from the package's longest size. Length measurement also includes the box flap.
The interior width is measured horizontally from the second-longest side and includes the flap.
The interior depth is measured from the bottom of the box until the top. Do not include the flap in measuring the height.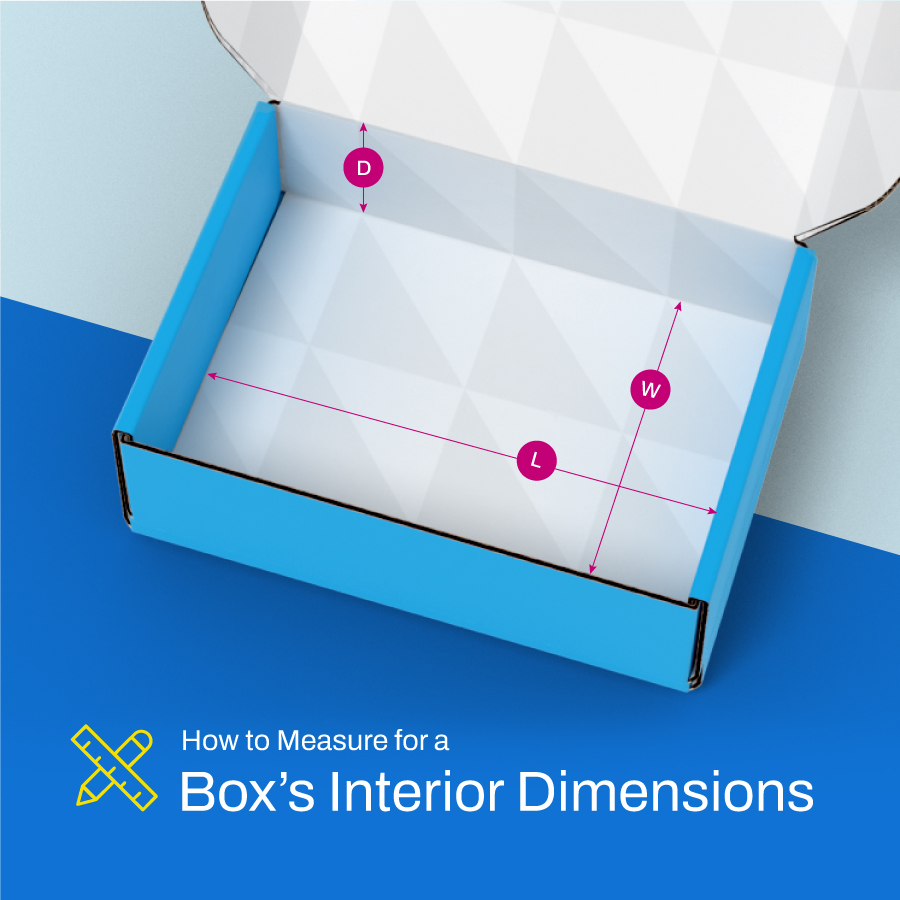 Apart from the rules above, you must consider how many items you'll be packaging inside the box. Account for these objects' height, width, and depth in your final measurements.
The same rules apply if you'd like to use packaging boxes. However, mailer boxes are built to present all the gift items upon opening. For a more comprehensive discussion on measuring for an accurate size, check out this guide on our blog.
What is the best material for my custom gift boxes?
You want to show customers or clients that you've invested time, money, and effort into creating a personalized experience in each gift box. The appropriate box material completes your customized presentation in how it feels and appears upon delivery. It also ensures that all items stay intact and are well-presented upon delivery. Mailer and shipping boxes only come in corrugated cardboard to assure the items' security and safety while in transit. Product boxes that package individual items are also manufactured in durable cardstock for presentation in brick-and-mortar places like stores and groceries. If you plan on gifting multiple items and want to double their security, you may order a suitable product box before placing them inside a mailer or shipping box.
For a quick and easy guide on these materials, refer to the table below:
Box Type
Material
Description
Image for Visualization
Mailer Boxes
Corrugated Cardboard
Corrugated cardboard comprises three layers: two paper liners sandwich a fluting medium.
The multiple layers absorb any external impact while in transit.
Shipping Boxes
Corrugated Cardboard
Corrugated cardboard comprises three layers: two paper liners sandwich a fluting medium.
The multiple layers absorb any external impact while in transit.
Product Boxes
Cardstock
Cardstock is more lightweight than corrugated cardboard but comes in varying thicknesses to suit the weight of the encased items.
You can choose from 14 pt., 18 pt., and 24 pt. cardstock.
You can also add protective coating in matte, glossy, or high gloss UV to make the design pop and protect the surface from smudges and fingerprints.

Product Boxes
Corrugated Cardboard
Corrugated cardboard comprises three layers: two paper liners sandwich a fluting medium.
The multiple layers absorb any external impact while in transit.
What are the elements of a good custom box design?
1. Make sure customers can easily read your brand name.
You're sending that gift box to benefit the company. Ensure your recipient can quickly identify that the package comes from your business and no one else's. The brand name or your logo that includes it should be visible immediately. Imagine how the custom gift box will appear on their doorstep and place the logo in the most visible vantage point.
2. Combine the right colors to match your consumer's persona.
What colors will appeal to the persona or user profile of your customers or employees? Are they into bright pastels or prefer neutral colors? If a generation dominates your customer base, what kind of color combinations are on-trend or easily appeal to their interests? Align the overall appearance to the recipient's taste, so your customer does not forget the box amid everything else they receive.
3. Play with your logo design.
If you're delivering gift boxes to first-time or repeat customers, you want the package to look distinct from their usual orders. Explore playing with your logo to show recipients they're in for a special treat. You could add holiday elements to your logo if it's a Christmas-related gift or particular elements like confetti or balloons to celebrate a birthday. Apart from the season, you could also explore other color palettes related to what your logo typically uses.
4. Complete an entire unboxing experience.
The gift package experience starts from the exterior design and ends in your recipient, revealing the shipped items. The inside should never look or feel like an afterthought. Otherwise, the point of the custom gift box is not met. Put time and effort into planning the box interiors, where you'll present each gift to your customer or employee. Will it look more admirable for all the items to be revealed in one go, or is it more exciting to add tissue paper to build anticipation around the surprise? Don't forget to add personalized touches like a thank you note or a greeting specific to the gift's season (e.g., the holidays, Thanksgiving, or an employee anniversary). The reveal can be fascinating if you're sending out a custom wine box gift or any model that maximizes the use of lids.
Innovate how you present the gift box's sustainability. Eco-friendly packaging is important to the majority of consumers, namely the majority of millennials and the growing base of Gen Z customers. Reiterating that the packaging you've sent out is from recycled materials gives customers a reason to continue doing business with your company. You can show the box's eco-friendly features through icons on the design or a special postcard discussing how your company achieves sustainability in its operational practices. You could also develop a reusable custom box design that customers can reuse for storage and decorative purposes.
How do I estimate the budget for my custom gift boxes?
The box cost will depend on the type, size, and material. The bigger your box size, the higher its individual price. The more premium your material, the more you'll spend on each order. For example, a product box made of corrugated cardboard costs less than one made of 18 pt. cardstock. Among the mailer box options, premium white corrugated cardboard with or without glossy ink is slightly pricier than the standard white and Kraft (Brown) options. You'll also pay a little more to have a design printed on one side or both the inside and outside of the custom gift box.
A Custom Gift Box Printing Checklist
Need an easy reference while planning and personalizing your gift box? Use the checklist below as you create the best design and ensure all the box specifications match the recipient, your budget, and brand:
✓ Measure the interior width, depth, and length of the custom gift box.
✓ Choose a material that will protect all gift items while in transit.
✓ Customize a design that will please your customers and showcase the benefits of your product or service.
✓ Put careful thought into how the interior will present the gift items.
✓ Combine the best features that will maximize your available budget.
Start investing in your employees' well-being or ensuring customers' loyalty today with custom-printed boxes. Start investing in your employees' well-being or ensuring the loyalty of customers today with custom printed boxes.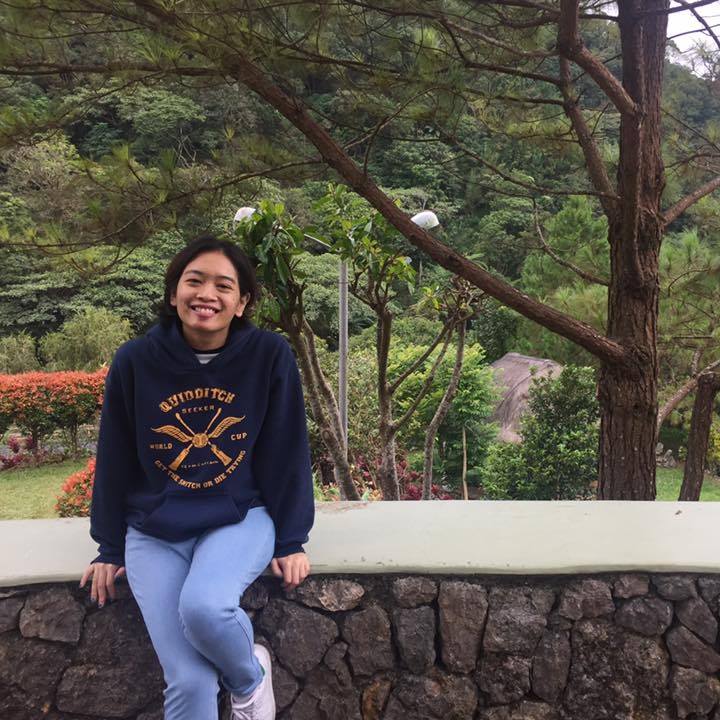 Angela's first love is food but her second love will always be the written word. She loves discovering new ways to tell stories and reads everything from YA to memoirs. Her time away from words is spent either with her three dogs or catching up on her favorite Netflix shows.