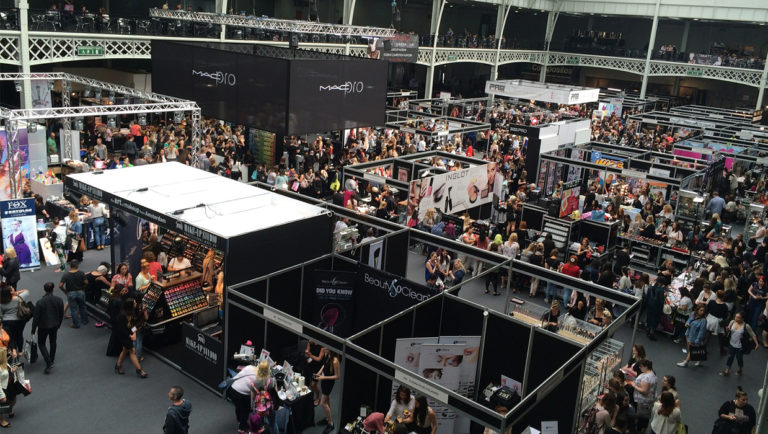 How To Use Trade Shows as a Marketing Platform (A Checklist)
Trade shows make excellent venues for business promotion and networking. If you want to get noticed in the public eye and have a great head start, then trade shows are for you.
What Are Trade Shows?
Trade shows are basically organized exhibitions. Companies under the same industry usually come together to showcase their business to a large crowd of attendees. This makes trade shows one of the best ways to promote products and services while meeting new clients in the process.
The best part? Trade shows are accessible and promoted on big platforms. Most of these events are open to the public which allows better exposure to businesses of all sizes.
How to Effectively Promote Your Business at Trade Shows
Creating an effective display draws the line between successful and poor trade show booth design. So, make sure to put in time and energy to ensure your booth grabs client attention. And if you really want to get noticed, these pointers will come in handy.
🗹 Do Your Research
Don't just join any trade show. Be smart in choosing which ones will have the best impact on your business and where your products or services are relevant to the event attendees. Invest your time and resources where there's a higher return for your efforts.
🗹 Plan Ahead
Secure discounts on stall bookings, create a travel itinerary and order your trade show printing needs. One of the best places to book your own booth would be somewhere near an already famous corporate name. This will increase your chances of being seen.
🗹 Delegate
It's easy to get lost in the forms that must be filled out, rules to remember, and all the requirements and deadlines you have to meet. Unless you're a one-man, one-woman team, you don't have to do everything yourself. Trust your team to help. Delegate tasks and take note of who to approach in case you encounter issues, especially when setting up and dismantling your booth.
🗹 Set a Realistic Budget and Stick to It
Take into account expenses like staff accommodation, transfers, meals, booth materials, and others. Cut costs where you can and set a realistic budget without compromising the quality of your work and the safety of your team.
🗹 Be Visible
Stand out at the trade show! Invest in high-quality trade show printing like backdrops and banners. Why? Because an eye-catching booth will attract the attention of attendees a.k.a your potential clients. You don't have to rely on printed materials alone, you can include a TV screen in your setup and play multimedia presentations that support your brand message.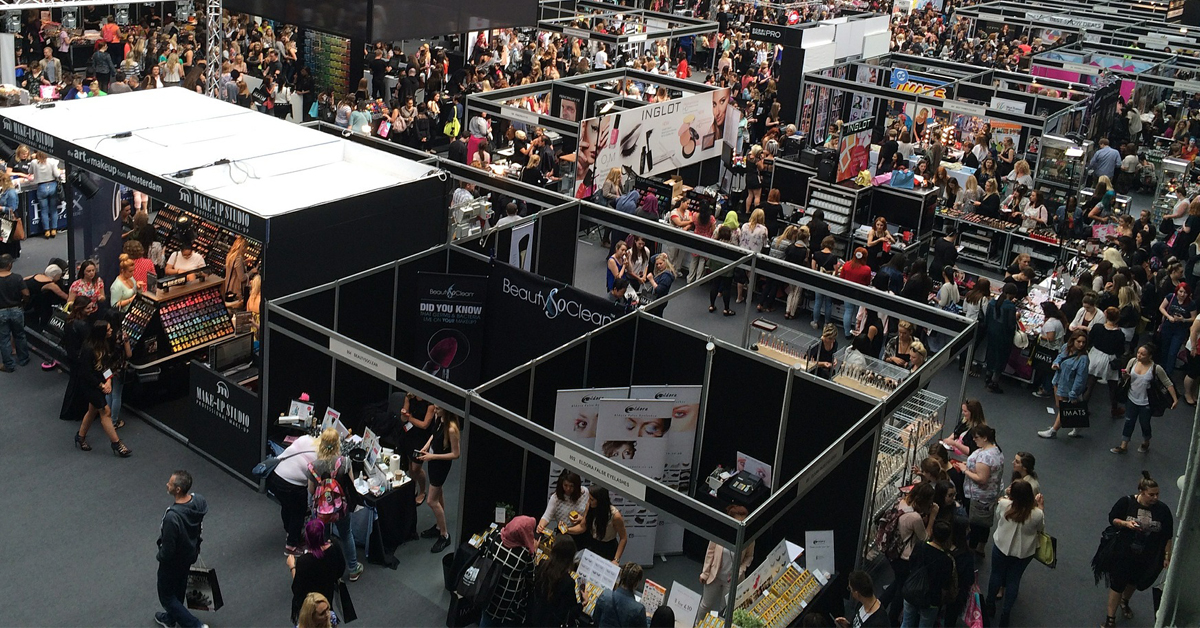 Invest in high-quality trade show printing because an eye-catching booth will attract the attention of attendees a.k.a your potential clients.
Click To Tweet
🗹 Be Memorable
Make the most out of that initial contact. Being 'seen' at trade shows is not enough. Give attendees the props to help them remember you. Hand out brochures, labels, and business cards to reinforce brand recognition and recall for your business.
🗹 Give Out Something for Free
Give your booth visitors something to remember you by. Offer free giveaways like stickers, notepads, or a custom calendar. Small but useful promotional items can have a big impact in building brand awareness. They will not only attract an audience at the trade show but will continue promotions for you.
You can also give away custom apparel like t-shirts and caps for that long-term promotional impact. Is it worth the extra cost? Yes! In fact, according to the 2019 Global Ad Impression Study by the Advertising Specialty Institute, 80% of consumers own t-shirts and 63% of them keep their shirts for over a year. The numbers speak for themselves.
Small but useful promotional items can have a big impact in building brand awareness.
Click To Tweet
🗹 Keep the Energy Alive
If you want a response from your customers, you better keep your team happy and enthusiastic. They should feel good about what they are promoting and never lose a smile. Ask them to wear appropriate attire (tip: business casual) and be attentive.
Trade shows as a marketing platform are ripe with potential for your business. And while competition is tough, stick to what works – an eye-catching booth, a friendly team to engage with attendees, and custom trade show printing and promotional products to make every connection count.
Do you have trade show printing tips and tricks you want to share? Let us know in the comments.
The original version of this article was published on October 30, 2008. This was updated to provide a more comprehensive guide on trade show printing and marketing.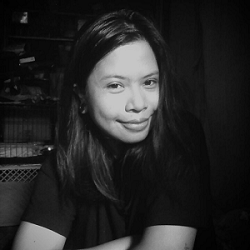 Roxanne is a furmom to 5 dogs and 4 cats. She loves to doodle, people watch, and obsessively wonder how Frank McCourt wrote Angela's Ashes.