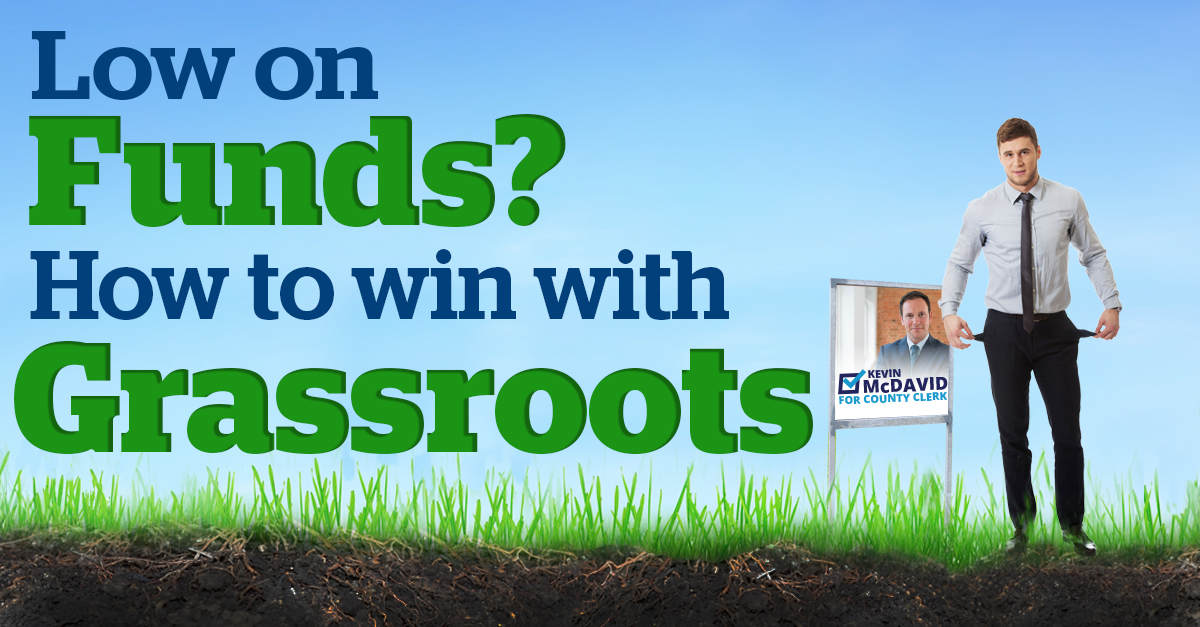 How to Win With a Grassroots Campaign
What is a grassroots campaign?
Simply put, it's the time-tested method of talking to voters face to face and asking for their vote. It allows for two-way communication as opposed to more expensive one-way communication of T.V, radio, and newspaper ads.
"The effectiveness of door-to-door mobilization lies in its use of social psychology to motivate participation. Canvassers are better able to connect with the individuals they visit on a personal level than phone or mail GOTV strategies." (American Journal of Political Science 2009).
Why run a grassroots political campaign?
Engaging voters directly allows a candidate to raise their profile and name recognition, identify supporters, determine voters' concerns, and engage their volunteers. Going door to door is also the most cost efficient way to campaign.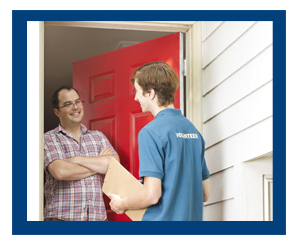 Is it legal to canvass door to door? Do I need a permit?
Talking to voters is protected speech under the 1st Amendment. In the case of Watchtower Bible and Track Society v. Village of Stratton, the U.S. Supreme Court, in an 8 to 1 decision wrote, "It is offensive to the very notion of a free society that a citizen must first inform the government of her desire to speak to her neighbors and then obtain a permit to do so."
What do I need to run a grassroots campaign?
This can be obtained from either your county election's office or your state's Secretary of State. Ask for a detailed list that includes voter history.
Printed campaign materials:
Door hangers or rack cards for supporters to leave information at a voter's home. Odds are that on a good day you will only connect with 5% to 10% of the voters on your list, so these will help reach the rest.
Always have a script for volunteers to follow. Think through the questions you want to ask voters. Giving volunteers structure builds their confidence. If a volunteer is a little timid, try role-playing the script with them. The closing to your script should always ask for the individual's vote. If they say yes, ask if they will take a yard sign as well.

What do I do with the information from the voter canvass?
Going door to door acts as an internal poll. You will know what issues matter to your voters as well as if you can count on their support. Sending follow-up postcards to supporters or people who are undecided helps to reinforce your message. You should also take non-supporters off your list; no need to drive out votes for your opponent. As you get closer to Election Day, use the database that you've built to put out yard signs and send Get Out the Vote (GOTV) Direct Mail.
Remember: Success builds upon success. The more interaction your team has with voters the more likely they are to vote.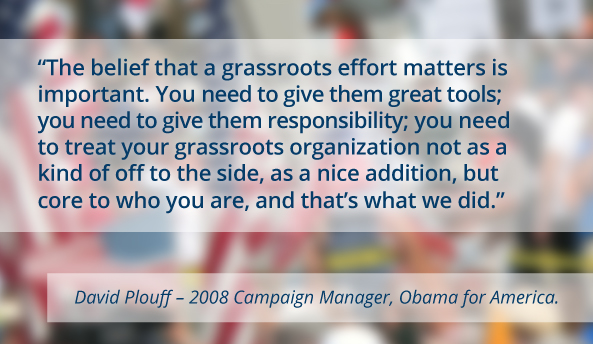 I have spent over a decade working with political campaigns and national fundraisers. At PrintPlace, I am responsible for all political marketing pieces and work hand in hand with candidates and their consultants.