It's every garage band's dream to make it big.  And today, with music mixing software and some studio time, you can create your own demo CD and market yourself to the world!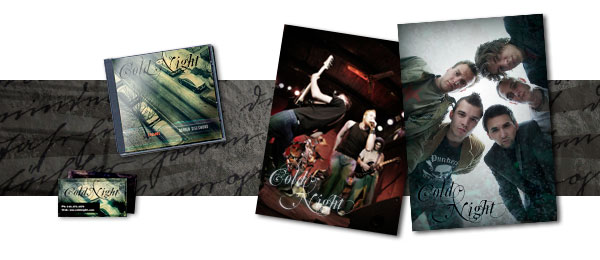 There are plenty of bands who have managers who book the dates and do their marketing.  But when times are tough and there's no official management, band members need to be able to wear a lot of different hats – including the one with "Manager" embroidered across the brim.
But whether you are employing a manager or doing it yourself, one of the very best tools available for marketing and promoting a band is the press kit.  A press kit is by far the most professional way to introduce your band to a potential venue.
What few bands realize is the importance of working with a professional printing firm.  Almost every element of your press kit will need to be professionally printed.  As you read through these press kit essentials, think about how best to promote your brand – and your band – with colorful graphics and catchy lingo.
Press Kit Essentials
Make sure your press kit includes the following:
Business card – This gives your customer an easy tool to find your contact information when they're ready to call you.
8 x 10 glossy photo – Your customers want to know what they're getting, so send them an 8 x 10 glossy photo so they can see what you look like.  For a personal touch, sign it and mention the name of the venue – a very cool touch that begs your photo to be posted on the venue's "Wall of Fame."
Artist Bios – Make sure to include an artist biography that tells a little about the history of your music or your band.  Make sure that the section also includes some references from other venues, if at all possible.
Press Release – Many venue owners would gladly submit a press release about an artist that they will be featuring at their venue.  Often, they do not have the time to write one of their own, so include a press release to make their job easier.
Posters and Flyers – While many venue owners have their own network for advertising, be sure to include some free posters and flyers where dates and times can be filled in.  Besides, wouldn't you rather have quality posters advertising your show rather than something someone put together in 5 minutes on a word processor program?
A copy of your CD –You should always  include your CDs so the owner can listen to your music.  Many artists have begun to print CDs that are only for promotions and press kits. Don't forget the CD liner notes! Professionally printed liner notes make you look like a major player.
Presentation Folder – Finally, you need a professional folder to fit the entire press kit into.  Make sure to at least put your mailing address, logo, and band name on the folder.  Some artists are even printing full color folders to grab the venue owner's attention.
As you can see, nearly every part of the press kit includes printed materials.  So find a quality online printing firm – like PrintPlace.com – that can complete your project in a cost-effective-yet- professional manner – and ensure that your press kit is appropriate for venue owners.