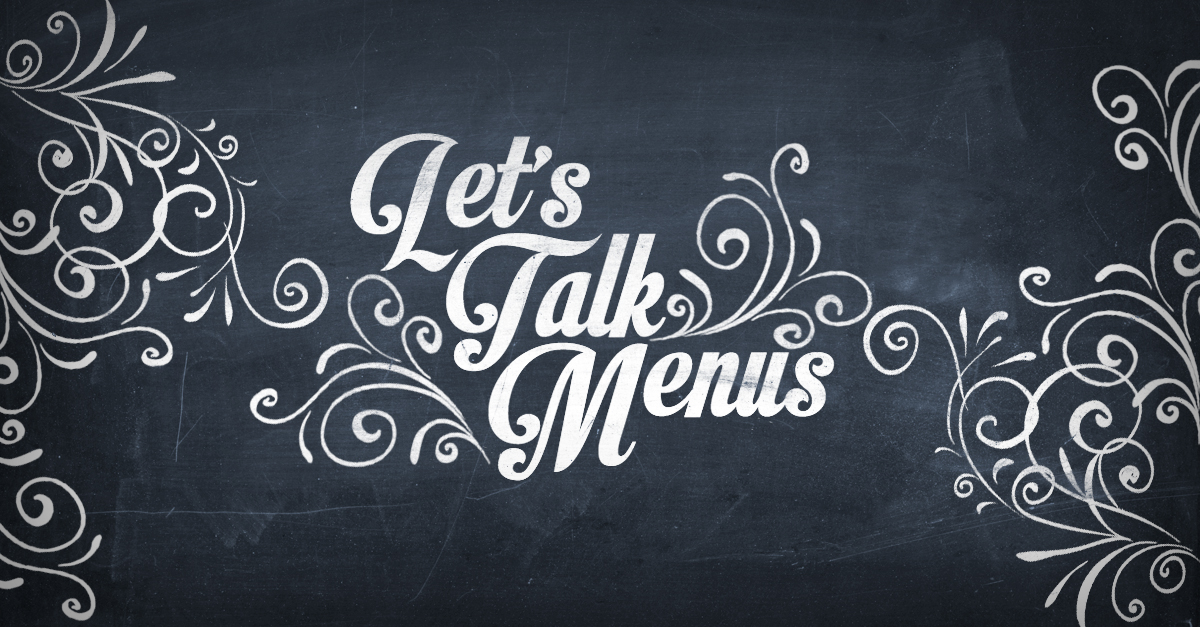 Menu printing design tips
Make your menu tell the story of your restaurant.
To make the most out of your menu printing, there are a few things you should consider about what you want your menu to say. Customers should be able to tell what type of dining experience they will have at your restaurant just by looking at your menu. It is most common to think about customers using a menu while sitting at a table inside a restaurant, but they are actually a useful marketing tool as well.
Customers frequently search menus online before they try a new place. They also browse menus posted in restaurant windows, or step inside a doorway and ask to see a menu. This single piece of paper gives them all the information that will determine whether or not they spend money at your business.
Fold Styles:
Determine which fold style is best for you based on your menu length, as well as how many categories you want to divide it into. How large should it be when a diner places it on the table in front of them? What else will already be on the table to compete with it? Will it lie neatly at a place setting or need to be set to the side?
Style:
Whatever the atmosphere of your restaurant, it should be reflected in the design of your menu. This gives potential customers clues about how to dress, how much money they will spend, and what type of food they will find.
Colors:
Make sure the colors coincide with your restaurant's logo, and are appropriate for your theme and quality. A black and white style is associated with black tie events and therefore symbolizes elegance, as well as a higher price point. Brown and yellow on the other hand easily create a theme for a western-style bar and grill. Whatever colors you use, make sure they are easy to read, especially if there is low lighting at your tables.
Font:
Font is also an important decision. The font gives an impression of what type of food guests should expect. A script signifies a classy, upscale establishment, while something less formal like a sans serif portrays a casual, fun environment like that of a sports bar.
Be consistent:
Keep font style the same between sections and throughout headlines. Keep spacing even throughout.
Get a second opinion:
Think about when you stare at a word for too long, and it starts to look funny. If you stare at a menu for too long, it starts to blur too. After a lot of work, it is hard to see it clearly and unbiased. Having a second set of eyes look over it for misspellings, inconsistencies, and opinions can help ensure the best product.
For more marketing tools like table tents and postcards, visit PrintPlace.com.
Writer. Marketer. Enjoying writing about printing and marketing. Other things to talk to me about at a cocktail party include travel, dance, and food. Find me on Twitter @writtenbyemilie