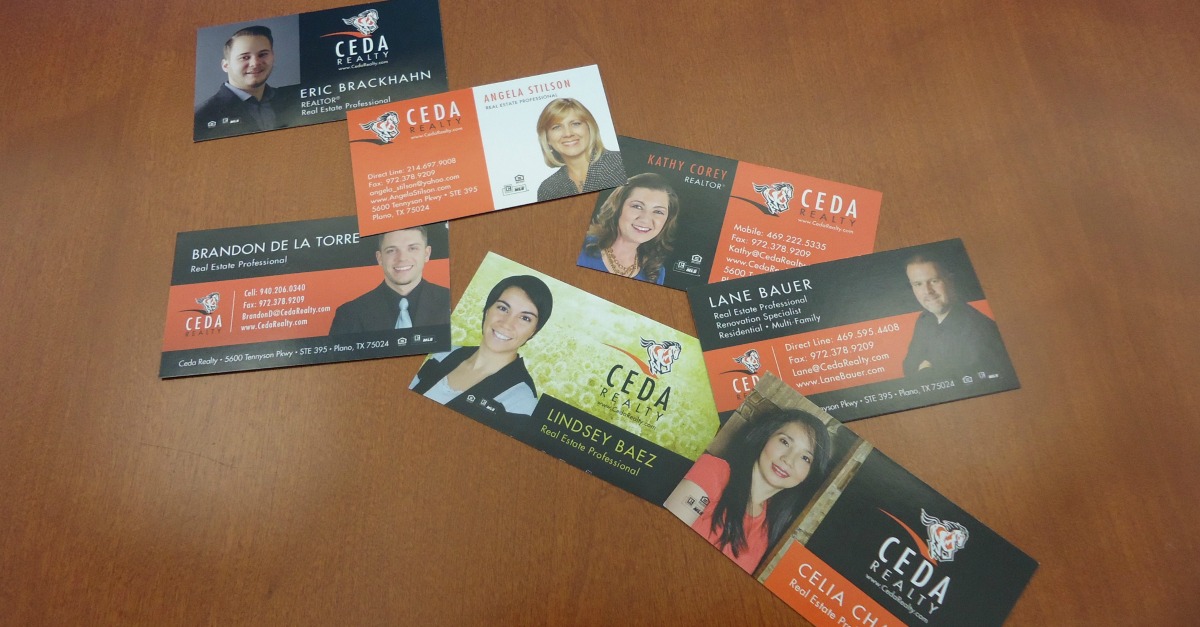 Print marketing and digital technology create the perfect mix for CEDA Realty
Steve Goff started CEDA Realty to reinvent the experience of buying and selling a home. He uses some of the latest technology to keep his team and their clients connected and running at a fast pace. He even won an award from Apple for his innovative uses for iPads. With all this digital technology around him, how much print do you think he needs for his marketing? The answer…A lot!
PrintPlace.com talks to CEDA Realty
Tim and I set up with his video camera and my PrintPlace.com notebook in the CEDA Realty third floor conference room. Windows covered two walls, looking into the office hallway on one side and out into Plano, TX on the other.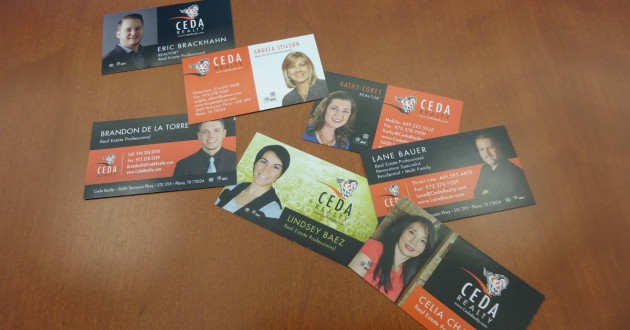 The importance of technology was obvious from the television hung on the conference room wall to the iPad each person carried with them. Agents receive an iPad upon completion of training that is loaded with presentations and information to show clients.
The importance of technology in real estate
Another way CEDA uses technology to serve home buyers starts with the real estate sign itself.
Goff explains how it works, "The CEDA experience allows the buyer to receive data, photos, video links and financing information on their mobile phone, simply by calling the number on the sign or scanning the QR code on the sign."
This fast-paced, up-to-the-minute technology allows his team to be on the road, in touch with their clients, and on top of the latest information. It keeps home buyers and sellers connected to information in a way never available before.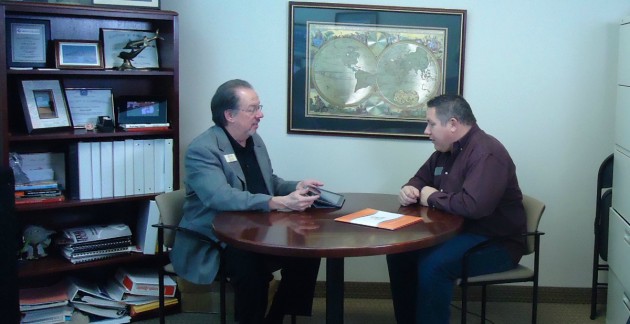 Technology didn't kill the print marketing star
As helpful as digital technology can be, it doesn't replace print.
"The iPad cannot be a business card that you leave with somebody, Goff said, or a flyer for a house that you leave with somebody, or flyers that you put out different places for branding. There's a need for print even in our world today. In fact, I don't see that ever going away."
Noe Deleon, Ceda Realty agent, added that it's the combination of print and technology that really make the sale (pun intended). He said, "Print is what gets the attention. Technology gets them down the road."
CEDA Realty has been printing business cards, flyers, and folders exclusively with PrintPlace.com ever since the first order. Goff is very pleased with the quality of printing at PrintPlace.com and told us a story about the bad experience he had with another printing company. Since printing business cards with PrintPlace.com though, they have been so happy with the color consistency and on-time guarantee, that they never looked back.
"My business, fortunately for me, has been growing so I know that I'll continue to order more and more, and the great thing for me is that I know I can get them right away," Deleon said.
Every agent at CEDA Realty now uses business cards printed through PrintPlace.com.
Watch our video at the top of the article about CEDA Realty. See for yourself how they are changing the way people buy and sell houses.
Writer. Marketer. Enjoying writing about printing and marketing. Other things to talk to me about at a cocktail party include travel, dance, and food. Find me on Twitter @writtenbyemilie