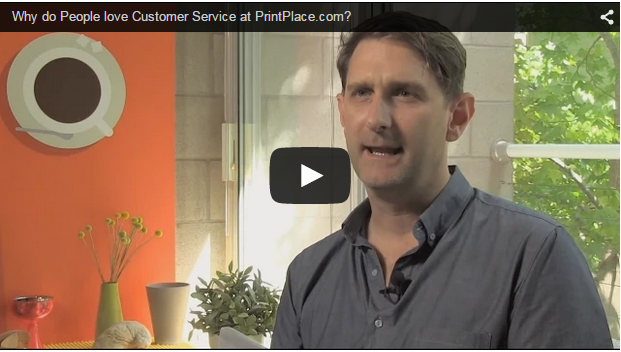 The PrintPlace.com Customer Service Team Keeps Making People Happy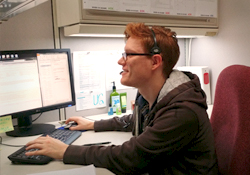 PrintPlace.com's customer service team makes more happy customers each day. I hear compliments about them all the time. It's one of our customers' favorite things about working with PrintPlace.com. Customers rave about it.
Customer service. Customer service. What's so great?
You might hear us talk about our customer service a lot and wonder what is so great about these print experts?
People like them. They are helpful and friendly. They know what they're talking about.They actually like their jobs too. They do a lot more than just answer phones. Several customer service representatives talked about this in my recent blog post, "The People Behind PrintPlace.com: Customer Service Edition."
Want to talk now? You can reach them through our live online chat or pick up the phone and call us (877-405-3949). A real live person in Arlington, Texas will be here to talk to you Mon-Fri: 7am-8pm CT. In fact, we did a survey and found out we have the shortest call wait time compared to our competitors.
OK, they do deserve all the praise.
I'm not the only one who thinks so though. Our customers all tell us how nice it is to talk to someone who truly solves their problem when they call. We even made a video to prove that we're not making this up. In our video (featured in this post), several customers talk about their experiences. The customers come from the restaurant industry, retail, graphic design, religious, and more, but they all have one thing in common…Any time they have a question, they are happy with the service they receive from PrintPlace.com's customer service team.
Writer. Marketer. Enjoying writing about printing and marketing. Other things to talk to me about at a cocktail party include travel, dance, and food. Find me on Twitter @writtenbyemilie