News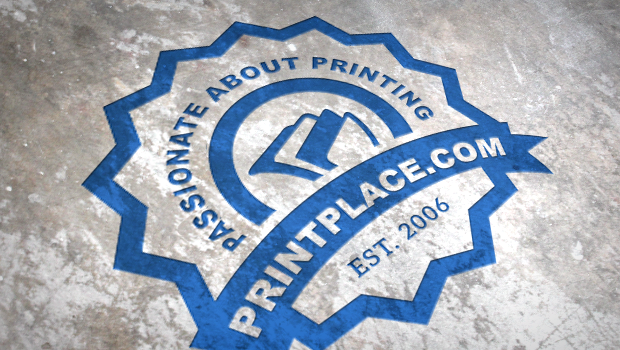 Published on December 22nd, 2008 | by PrintPlace
PrintPlace Takes On Environmental Responsibility
Arlington, TX, December 19, 2008 – PrintPlace has established a sustainable printing process to minimize waste and reduce harm to the environment by using vegetable-based printing inks and chlorine-free, certified paper stock. With respected news outlets like the Wall Street Journal and The New York Times touting how to protect the environment, coupled with President-elect Barack Obama's stated intent to curb global warming emissions, going green is clearly at the top of Americans' minds.
PrintPlace is doing its part for the environment by using vegetable-based inks reduces the amount of VOCs (volatile organic compounds) released into the air during printing. VOCs have been known to be harmful to people, animals and plants.
PrintPlace also uses chlorine-free paper reduces the production of toxic chlorinated organic compounds, including chloroform, which is a known carcinogen. These compounds are released into waterways as part of the bleaching process, doing environmental damage to the aquatic environment.
This paper is certified by either the Forestry Stewardship Council (FSC) or the Sustainable Forestry Initiative (SFI). Both organizations promote responsible forest management and protect natural habitats around the world.
PrintPlace also recycles all paper waste and uses plastic substrate that is 100% recyclable. It uses 100% recyclable shipping cartons and packs those cartons with 100% recyclable material.
But its printing process isn't the only system being optimized for the environment: three-phase lighting provides power savings of up to 50%. And PrintPlace's carbon footprint has been dramatically reduced by utilizing three shipping points across the United States so that shipping originates from the closest location to the recipient, reducing greenhouse gases.
About PrintPlace:
PrintPlace is a partnership between print professionals, designers and developers committed to delivering the best online printing experience.  PrintPlace has an ISO 9001 certified manufacturing facility.  They boast the industry's most powerful and flexible quote tool.  They have engineering a unique workflow that guarantees end-to-end color management.  In short, they have established themselves as the best online printing company in business providing poster printing and brochure printing services.
Please follow and like us: