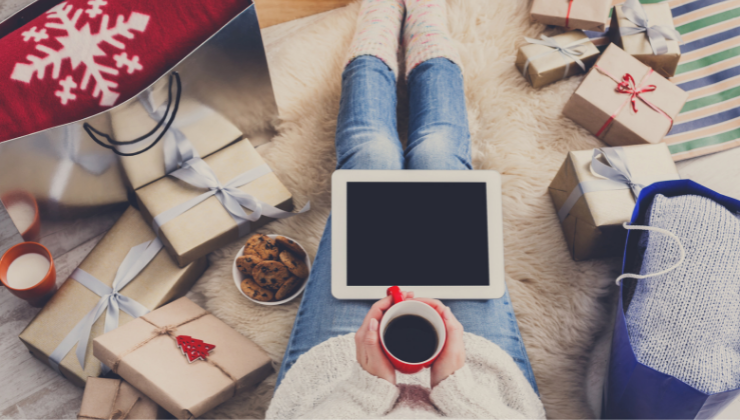 The Secrets to a Successful Holiday Sticker Campaign
With every retail company maximizing the busiest time of the year, small business owners may have difficulty standing out against the extra-bright ads and relentless promotions big brands release on social media. It would help if you had a holiday marketing campaign that catches your customer's attention for longer and creates meaning in their life. Here's where your stickers come in to showcase what your business has to offer.
The possibilities are endless when customizing and displaying holiday stickers your customers will remember. Customers can place free stickers for in-store or online purchases on laptops, tumblers, or other everyday objects. The stickers also work as easy-to-apply labels on e-commerce packages or on personalized gifts your customers have sent to their loved ones in other states. The challenge lies in planning and executing holiday sticker campaigns across different products and tying the idea with your digital platforms. Ask yourself the following questions to develop an actionable strategy for your holiday sticker marketing.
How do I come up with a holiday campaign strategy?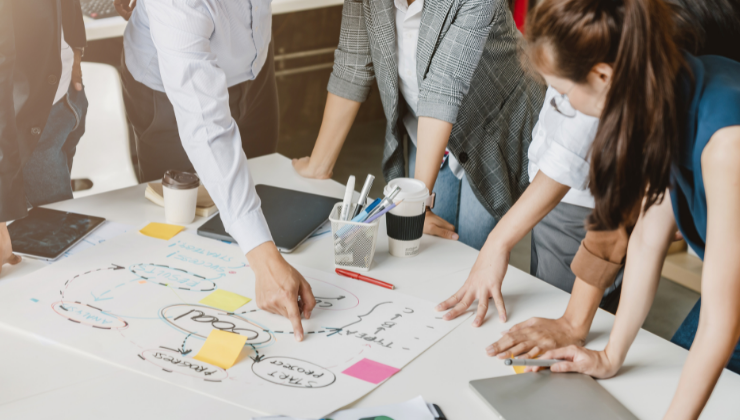 Review your previous campaigns. What worked? What didn't work? Have your customers changed over the years? Assess your strengths and weaknesses to learn from them. These can serve as the foundations of this year's holiday campaign.
Once you've sorted all that out, narrow down the best marketing and advertising strategies that will appeal to your audience. Get into their shoes and empathize with their needs this December. What kind of solution will they be looking for in your business, and how can you solve their dilemmas as mothers, daughters, or eco-conscious millennial buyers?
Which goals from your overall strategy will the holiday stickers fulfill?
Now that you have a big picture strategy, identify where your best holiday sticker campaigns come in. Will you be using your stickers as part of your seasonal packaging that customers can easily reuse to send out as gifts? If so, what customization options will you provide so that consumers pay extra to add a special touch to every gift? Will the stickers be your way of showing thanks with every freebie they receive in exclusive or discounted purchases? Think of a message that will touch their hearts and remind them why they support your business.
What kind of stickers do you need for the campaign?
What type of sticker will best serve your purpose? The answer will depend on your design and how they look achieves the purpose you have in mind: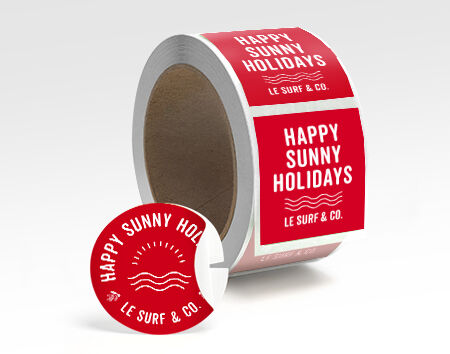 Custom stickers offer the most flexibility and range in creating a sticker to your exact vision. You can print on singles, rolls, sheets, or kiss-cut formats. All four formats come in standard or custom sizes.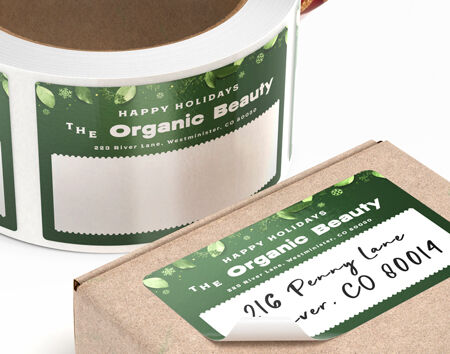 Roll stickers  are printed in large quantities of at least 250 pieces. One roll fits an automatic label dispenser for faster application on hundreds to thousands of packages or containers.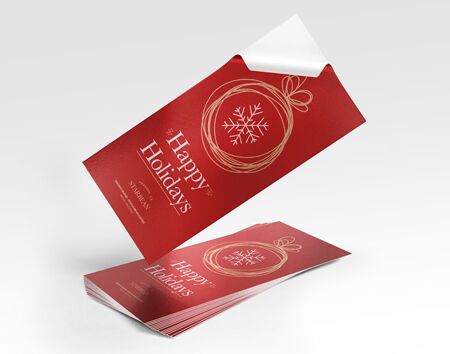 Metallic stickers apply a bright luster to the colors of your design. The metallic sheen brings that holiday cheer everyone looks forward to this season.
Read More: Your Ultimate Guide to Sticker Materials
Personalize the holiday message on each sticker
The holidays signify homecoming, rest, and quality time with loved ones. Your sticker messages should evoke similar emotions and make your customers feel part of your business journey. Come up with personalized greetings they'd associate with your brand or use language that hints each gift is especially for them and them alone. For example, you can write their name and say thanks for every special purchase. Adding a personal touch shows you put time and effort into your customers, which everyone wants to feel during the holidays.
How will you update the overall marketing collateral?
Don't repeat any elements or visuals from previous holiday marketing campaigns. Create a look and feel that's unique to this year, and make sure the change is visible across your different marketing channels. The best holiday sticker campaigns come out as unique ideas that your consumers would not have seen before. While you don't need to rethink the snowman, Christmas trees, or holly, you'll need to brainstorm and find ways to integrate these uniquely into your brand. Start with the emotion you want the holiday sticker marketing and other channels to evoke. Is it joy? Gratitude? Peace? Start from here, and the ideas will flow on how your designs and your different marketing materials can convey this emotion.
Related Reading: Marketing Sticker Campaign Guide
Use social media and other digital tools to complement the holiday sticker campaign.
Don't rely on stickers and other printed materials alone. The best holiday sticker campaigns maximize both online and offline platforms that convey the main message. If your stickers offer a tactile and personalized experience, the Instagram posts can lead them to holiday discounts. You can also post GIFs or infographics on Facebook that show them how to order gifts and have them delivered to their loved ones. Look for the social media channels your customers use the most and take advantage of the traffic so that many will see and remember your Christmas stickers.
Successful holiday sticker campaigns are your business' last chance to stand out this year. Without drawing targeted and intentional attention to your product or service, you won't benefit from your customer's need to buy gifts for everyone on their lists. Take advantage of the rush and establish your place with the best holiday sticker marketing options this season.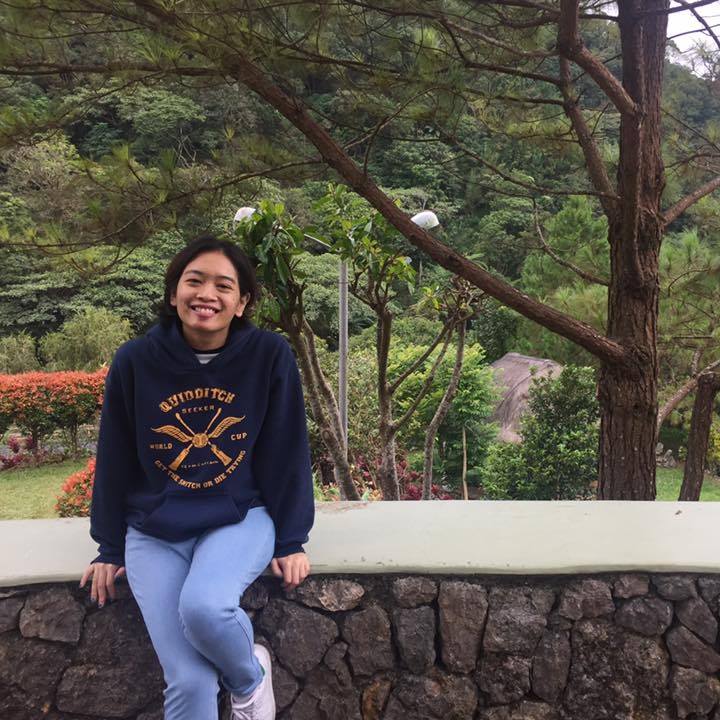 Angela's first love is food but her second love will always be the written word. She loves discovering new ways to tell stories and reads everything from YA to memoirs. Her time away from words is spent either with her three dogs or catching up on her favorite Netflix shows.