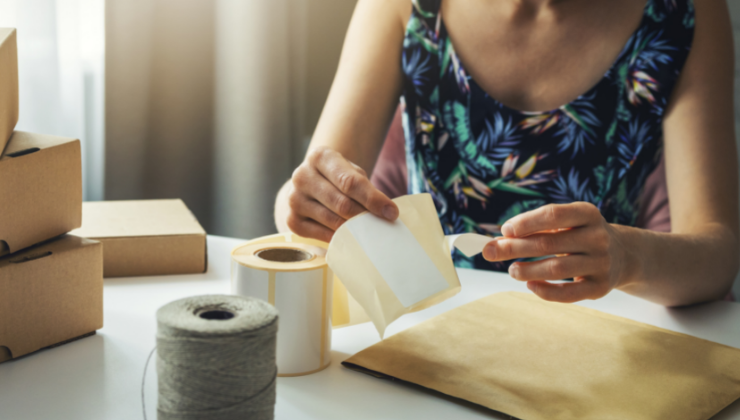 Find the Best Business Sticker Ideas for Your Next Promotions
Business stickers are a staple in small, medium, and large enterprises. They're used to mark packages or product items and engage customers on a physical level. A creatively designed sticker will capture your customer's attention and entice them to place it on their items or take a photo to post on social media. Compared to other promotional strategies, stickers are affordable and come at a low cost. You can buy a set of stickers without breaking your budget and reap the benefits of its promotional value.
Not sure how to promote your business using stickers? Here are eight brilliant business sticker ideas that easily match your current packaging, other promotional tools, or an ongoing digital campaign. If you're also wondering what to use stickers for, these applications and ideas help answer that question.
8 Small Business Sticker Ideas
1. Seal your packages with creatively designed custom sticker tape
Keep your delivered items safe and sealed with colorful sticker tape. You can apply sticker tape on mailer boxes or large shipping boxes while showcasing your brand in delightful patterns or attractive color combinations. The sticker tape also helps the customer identify your package against all the other deliveries they receive that day.
Your tape's distinct design will entice them to open your box immediately while increasing their association of your brand to the elements used on the sticker.
2. Roll stickers for your customer to use on journals or other craft projects

Are your consumers fond of craft projects like journaling, paper art, and the like? You can give away roll stickers used for decorating these projects. Print out rolls in patterns or designs they're likely to use or give away a special design unique to your brand, like a fun version of your logo or a famous character used in your marketing. They can use the roll stickers as borders in their journals or add embellishment to their unique craft displays.
3. QR code stickers for an interactive experience
QR code stickers bridge the gap between printed materials and your ongoing digital campaign. Apply QR code stickers on your packages so customers can view promotions on your websites, such as exclusive discounts or codes. A printed QR code not only calls attention to your online accounts but also adds to your current online audience. If your customer is happy with the product and packaging, they will likely follow your Instagram account.
4. Tissue seals found inside your package

Don't reveal your customer's purchased items immediately upon opening. Bundle up the item with wrapping paper to build on their excitement for your product. Use a die-cut sticker to seal the item safely inside the tissue paper. The sticker adds elegance to the unboxing experience and reinforces your brand in a simple design like your logo. Your customer also sees how much effort you put into ensuring each package is delivered correctly.
5. Free sticker sheets in every order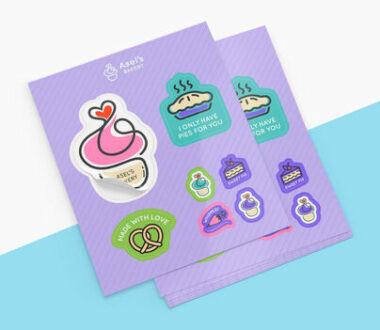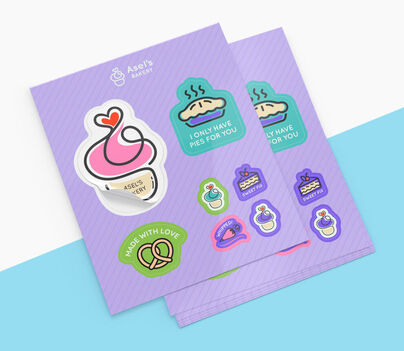 Freebies give your customers more reasons to purchase an order. Promote an exclusive giveaway like a sheet of stickers for a newly released item, a bundle pack, or discounted items you need cleared. The sticker sheets can also be a surprise for any repeat customers or part of a particular campaign during a specific holiday like Valentine's, Thanksgiving, or Independence Day. You could also give away die-cut or kiss-cut stickers under the season's theme in fun shapes.
6. Sticker sets they can use to design your product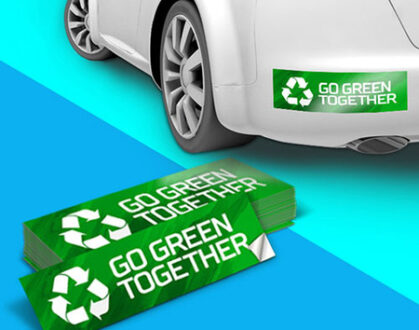 Are you selling plain-colored items like tumblers, storage organizers, notebooks, or journals? Do you offer specialized services for cars or trucks? Include sticker sets or individual pieces customers can use to decorate their items. Sticker sheets have enough space for various designs, while kiss-cut stickers come with a square backing to protect an individual shape. Waterproof vinyl stickers or bumper stickers are good options for car windows or doors.
7. Special custom sticker messages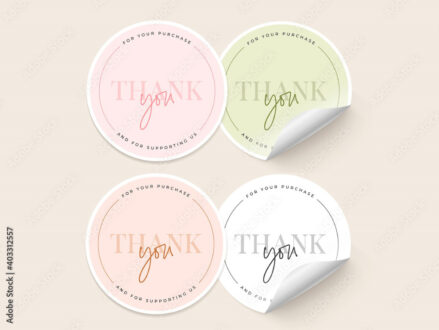 Are you sending out special items to influencers or delivering a newly released product to repeat customers? Include a personalized message of thanks for their continued patronage and support for your business. The custom message also makes them feel special and reinforces the personal relationship with your brand. You have the freedom to apply the stickers on the package, as a box seal, or inside the container.
8. Give away free stickers to your employees
Customers aren't your only target when giving away business stickers. Boost company morale by handing out custom stickers your employees can place on their laptops, bottles, computers, power banks, and other work-related items. If your team is working from home, stickers help reinforce company culture, build motivation, and promote your brand if they work remotely in a café or coworking space.
There are many creative ways to use stickers in your business. You'll soon find that the different sticker ideas for business can be included in an ongoing campaign or repeated in an upcoming one. Start customizing your sticker designs and reap the benefits of this budget-friendly promotional tool.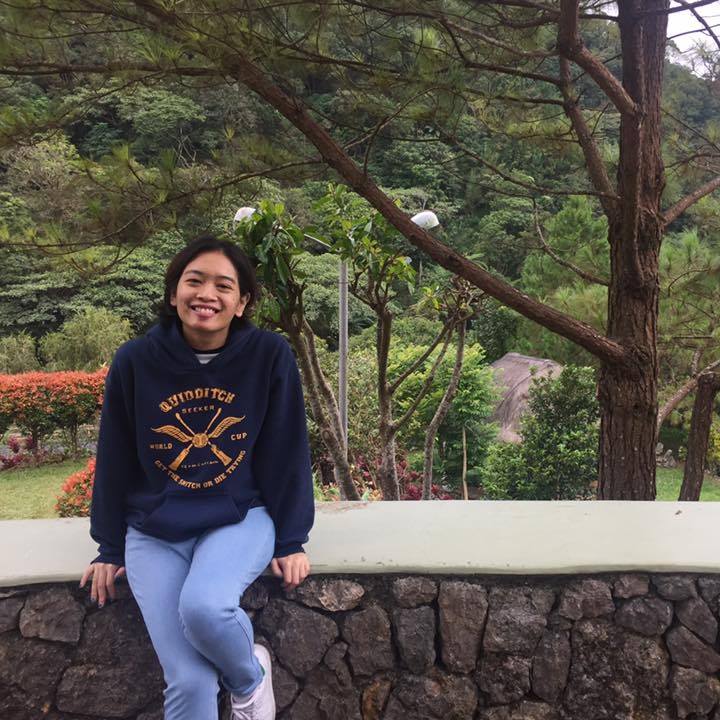 Angela's first love is food but her second love will always be the written word. She loves discovering new ways to tell stories and reads everything from YA to memoirs. Her time away from words is spent either with her three dogs or catching up on her favorite Netflix shows.