Graphic Design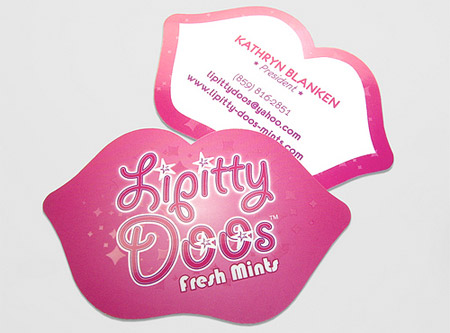 Published on April 27th, 2011 | by PrintPlace
3
9 Excellent Examples of Die-Cut Business Cards
Many companies might sneer at the thought of spending more for die-cut business cards than they ought to spend for a rectangular piece of paper with some ink on it. Perhaps the most persuasive argument is a visual one. After they see the advantages of die-cut business cards and these examples, they may very well change their take on just how much impact a card can mete out. Die-cut business cards are better simply because they are:
Immensely Creative
When we say creative, we mean very creative. And creativity is a positive trait that when infused into a business card makes for a good introduction.
DISCLAIMER: The following images are not owned by PrintPlace.com and are used for the sole purpose of inspiring our viewers.
These java coffee cup cards are exemplary instances of creativity.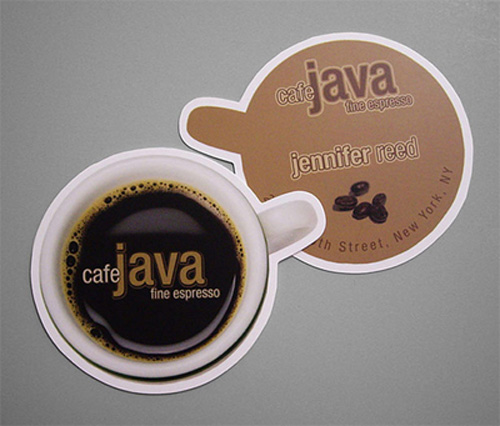 Business cards better perform their function as frontline branding tools if they're effective at grabbing attention.
Cutout card from Alteroy design. Its least effect is it catches your eye – that's a good investment.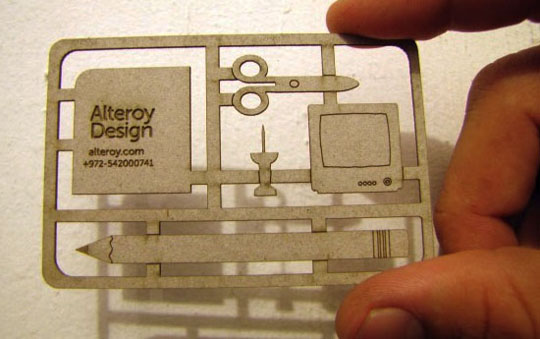 And to top it all off, die-cut business cards are more "for keeps" than other mundane cards.
A card like this you can make a hobby out of is more worth keeping than others.
Particularly Memorable
Die-cut business cards give shape to the imagination of their designer. As such, their many forms are ennui-proof – unlike many other professional business cards with no personality.
Open up with this "opened up" business card. Far from boring.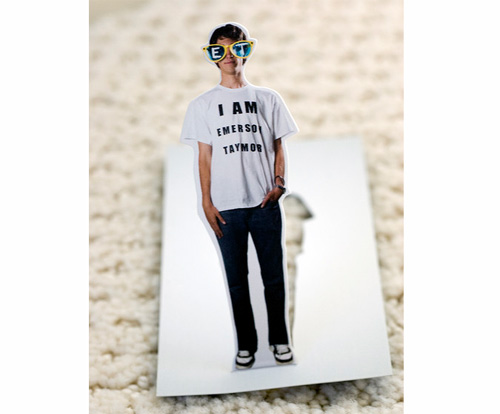 And when it comes to cards with personality, the ones that stand out most are worth more than their weight in gold.
Lip-shaped Lippity Doos mints business cards definitely stand out from the rest of the pile of banal contact cards.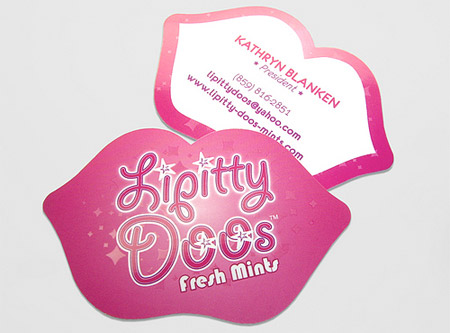 But the bottom-line is simple: die-cut business cards are just more memorable. Compare cards side by side and it's plain to see.
A playfully designed promotional card for Yoga like this is just more memorable. Case closed.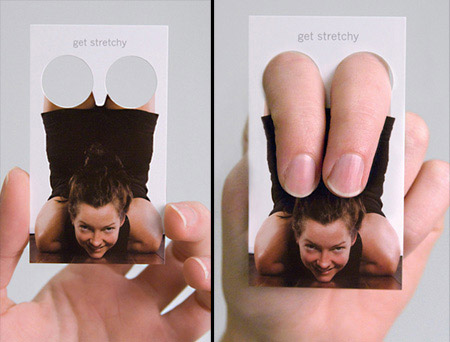 Better Media of Communication
Aside from being more memorable, given their creative nature, die-cut cards are bound to communicate better with the people they're given to.
It's easy to see that the owner of this business card has something to do with teeth. Now wasn't that easy to get?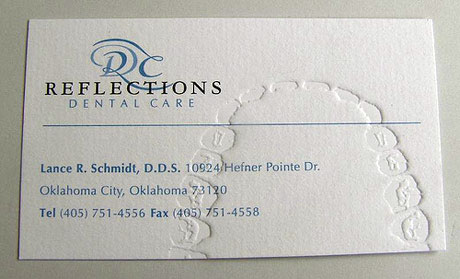 And as die-cut business cards can communicate better, they can therefore put forth a bolder, more effective company or business statement.
Going through a divorce? Here's a card – for both of you. Now that's a bold statement that sticks.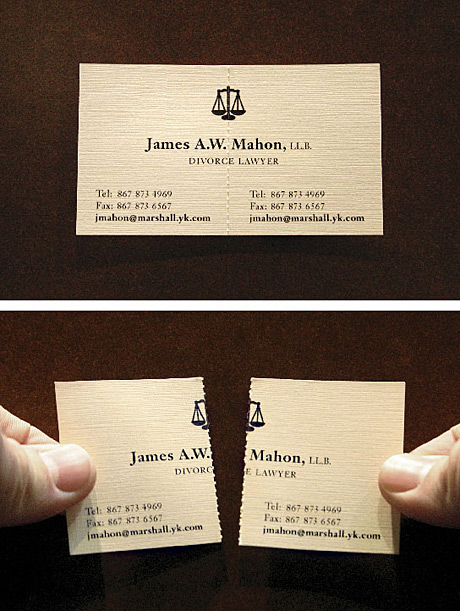 In fact, die-cut business cards, along with what's written on them, can say a lot more than a typical business card can.
Here's a real modern psychologist business card. A tagline that is supported by the entire card and a touch of IT savvy – it just works.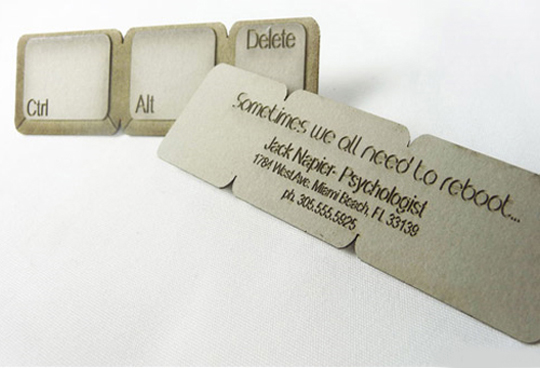 Still not convinced? Consider the edge of having an introductory card that can turn heads with creativity, induce better recall through being more memorable, and can communicate in its design and print more words than are actually there. These are the advantages of excellent die-cut business cards.
Comments