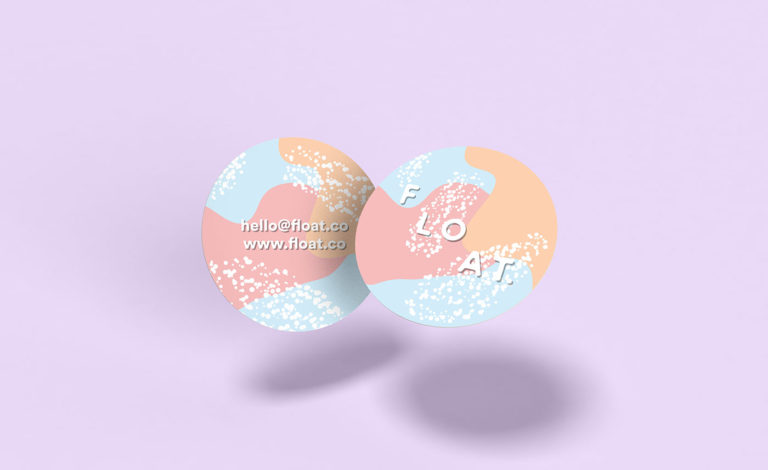 9 Inspiring Die-Cut Business Card Designs You Need to See
All font, design, content, and creative considerations in a business card boil down to one thing—How memorable are they? In every industry, business cards are handed out and received so often that you need to stand out. Having a traditional rectangular business card may not be enough for you.
What you need is a die-cut business card.
Unique shapes are the easiest way for your business card to get noticed. Die-cut shapes have their own unique personalities that you can use to reflect your brand. Coupled with great graphics, premium cardstock, and coatings, you will have cards that you will die to hand out.
Not yet convinced? Let's see these die-cuts in action. Here are 9 creative examples of die-cut business card designs.
Float is a soap company inspired by the soap bubble. Their aim is to "make stylish soaps that are designed to create meaning and an experience to millennials, transferring qualities through aesthetics to inspire wellness." Did that reflect in their business card? Definitely.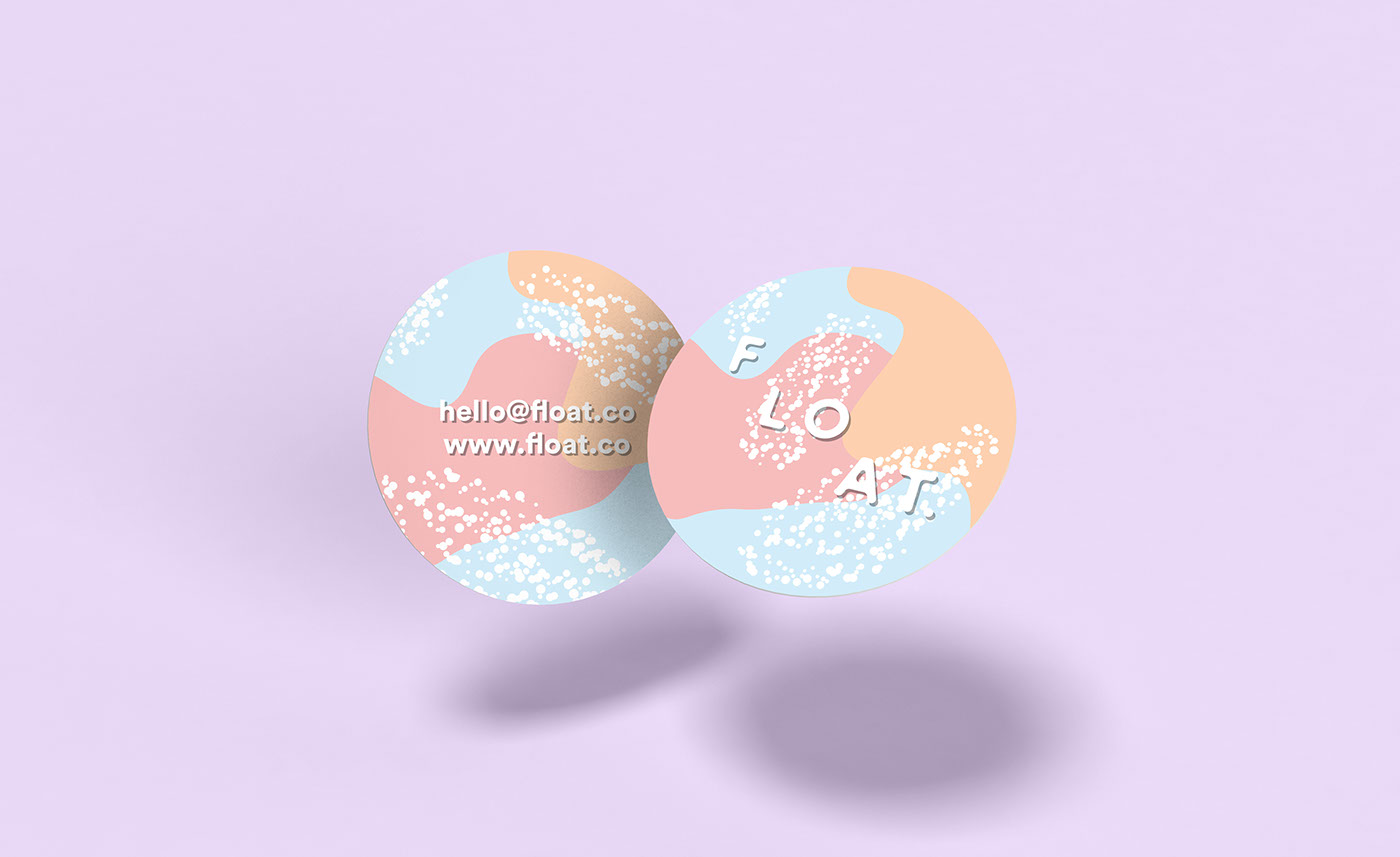 The excellent use of circle business cards indeed evokes the bubble imagery. What I like best in their choice of the circle die-cut is it exactly mimics their soap product.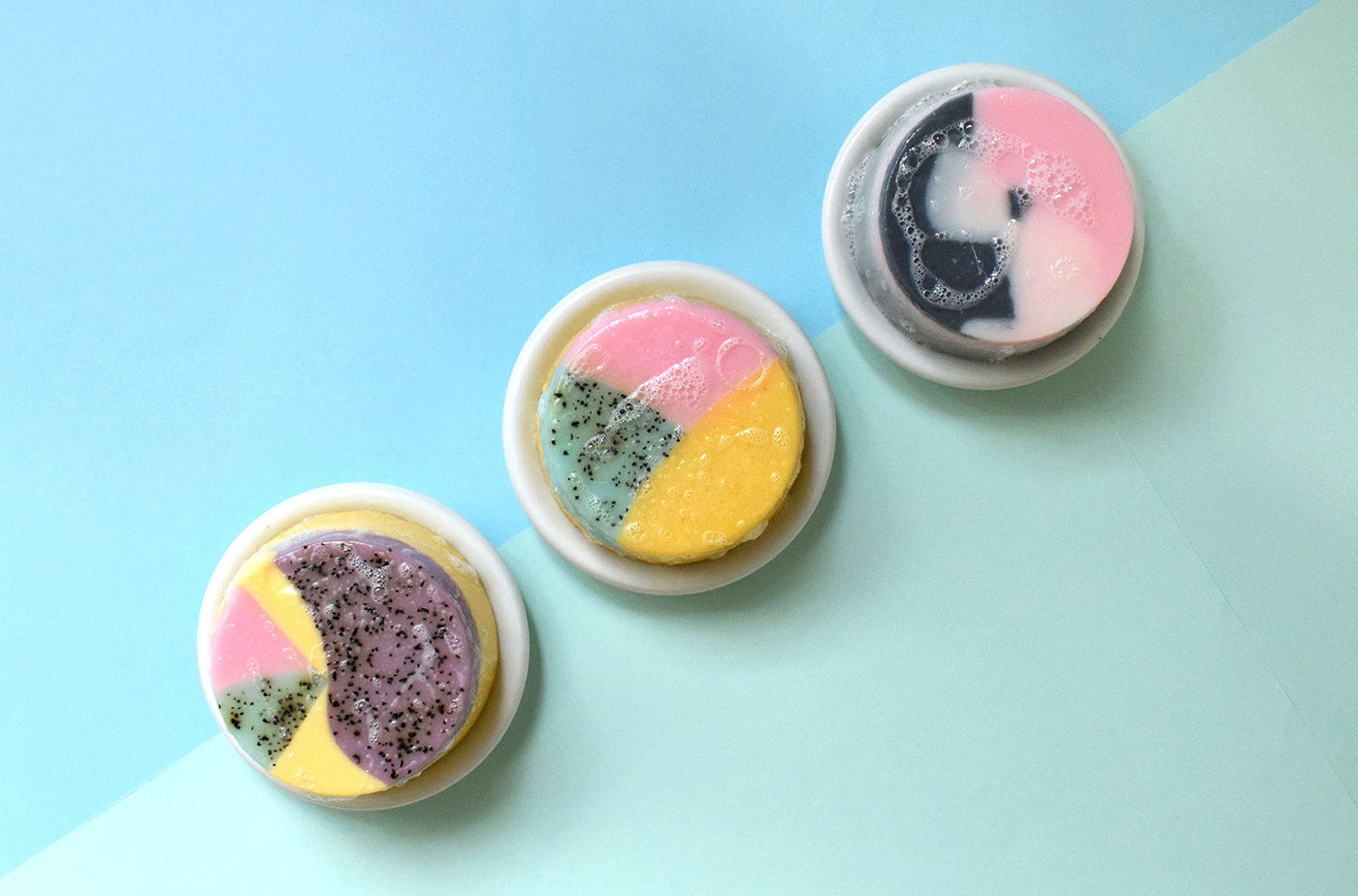 Overall, this is my favorite of all the die-cut business card designs in this list. Great use of visual elements in multiple levels and great execution on the business cards.
Who said the standard business card couldn't get the die-cut touch? Montreal-based fashion label Matière Noire Studio put a twist on the traditional rectangular business card. By cutting half-circle slits on two sides of the card, they created a card to hold a black cotton thread.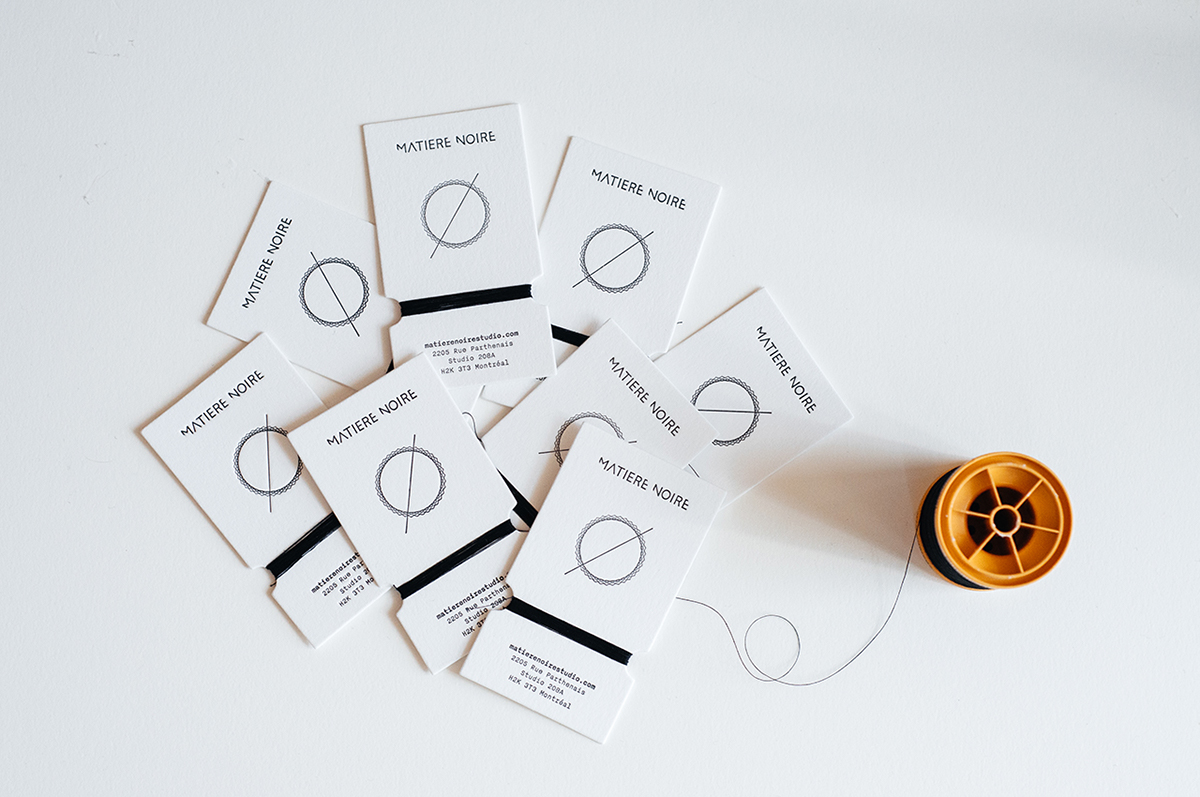 Inspired by vintage thread cards, the company aimed to create a card that "reflects the high-quality and hard-working nature of the brand." And they did.
Going through a divorce? Here's a card – for both of you. Now that's a bold statement that sticks.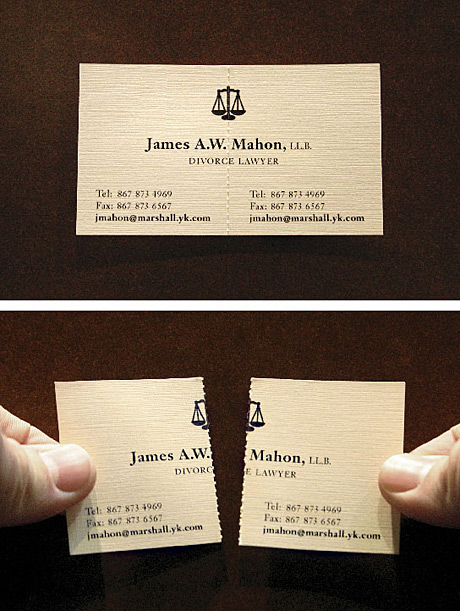 It may be a very unfortunate situation for clients, but you have to admire the creativity behind this card. The clever card that splits in the middle reflects the divorce service perfectly. Once you've seen this, you will never forget this business card design.
A lot of companies are in the software and app development industry. Most of the time, the Android and iOS icons are in the shape of a square with rounded corners. This makes it easier to translate app icons to business cards.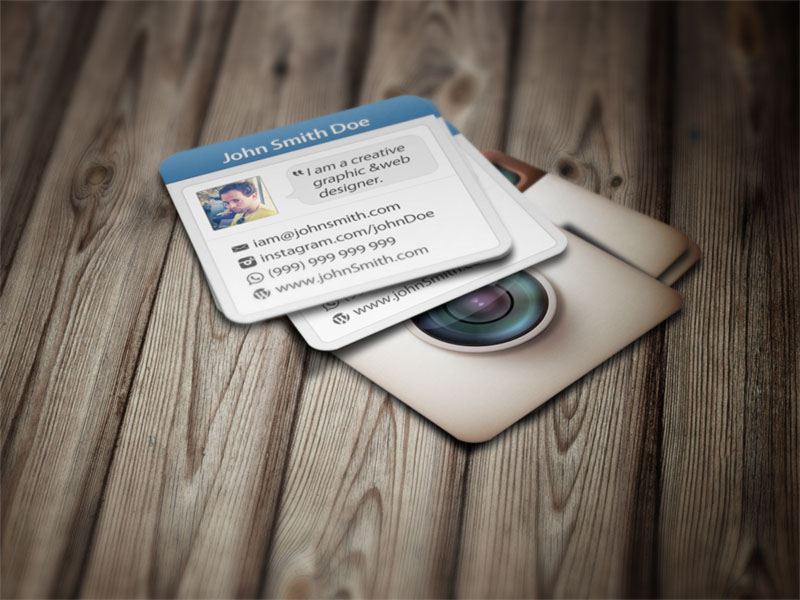 If you are an app developer, I highly recommend using this rounded square business card shape. It's a simple design execution, but different enough to be memorable.
Interactivity is the aim of this clever business card from Yoga One. The company's business cards cut two circular holes to put your fingers into. This turns the recipient's fingers into thighs for the yoga model, the perfect visual of their service.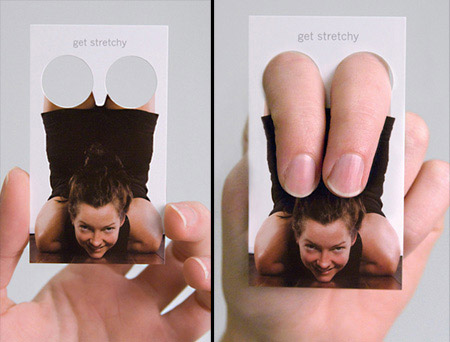 You may not like taking bitter pills, but you can appreciate this creative card from RxDrugRep. Using a rounded rectangle business card, they created a card that resembles a capsule. From the layout to the color choice, this card is a great creative execution on the brand.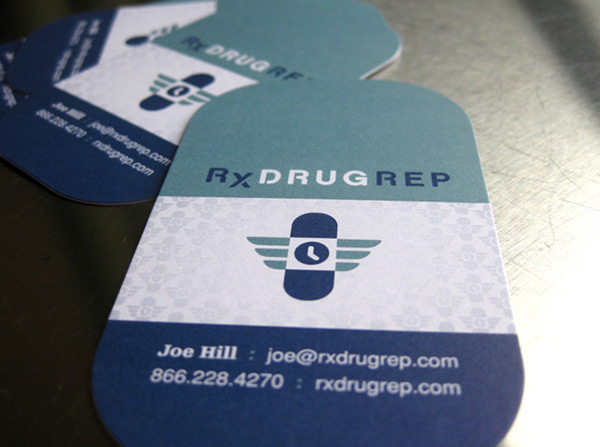 Here's a great business card from the real estate company Glass House. Using a leaf die-cut business card, the company created a solid and bold design that speaks a lot about their brand.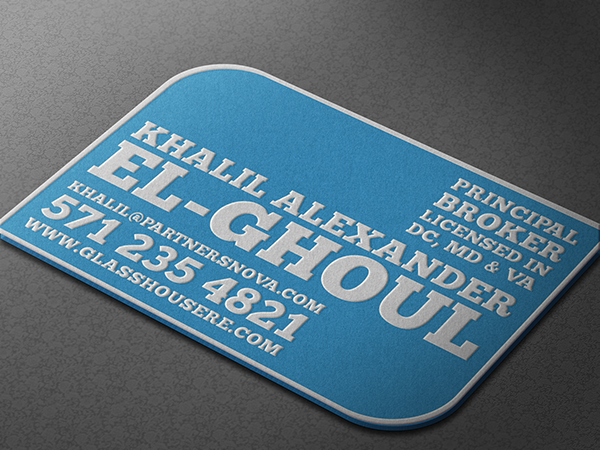 The design is simple—big block text that uses the pointed corners for balance. Notice that the letters are embossed, which gives this card a very premium feel, perfect for the real estate industry.
Looking at this die-cut business card, I couldn't help smiling. Graphic designer Driv Loo incorporated his initials really well as a cut-out on his business card. The letter D and two Os form a smiley that puts personality in the card itself.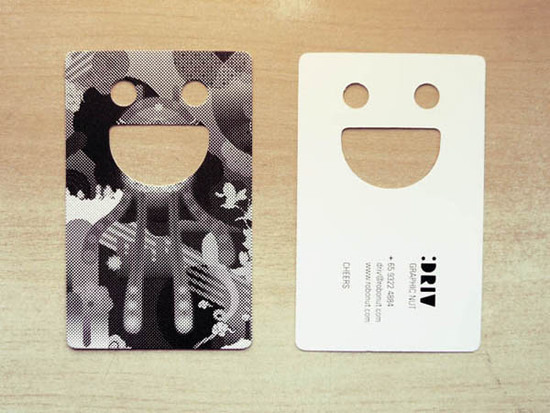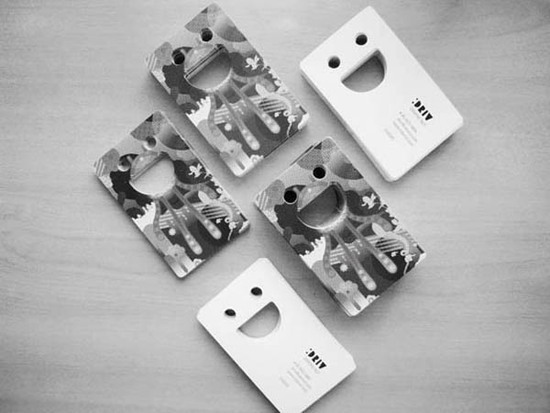 This PR company's business card is one of the best uses of the folded business card format and die-cutting I've seen. Incorporating the minimalist logo as a beak to hold one half of the fold, the card forms a creative minimalist duck.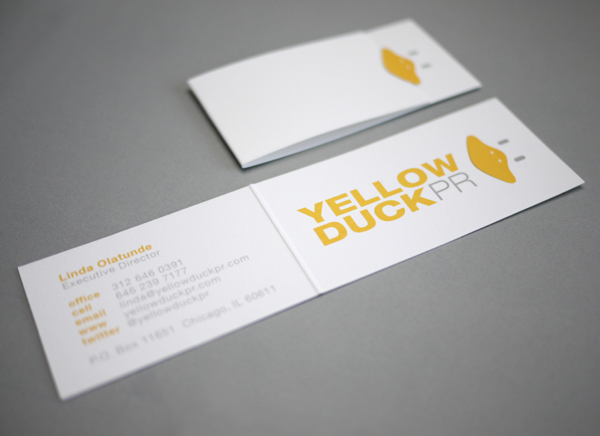 From the color combination, the choice of business card format, and the cleverness of incorporating the logo to the card, this is one of the best business card execution I've seen. This card is definitely not an ugly duckling.
Inspired with these creative die-cut business card designs? Check out our die-cut business cards page to print your own.
Kevin is PrintPlace.com's resident marketing writer. If he isn't writing, he's probably reading the latest Haruki Murakami book or rooting for Tyrion Lannister for the Iron Throne.