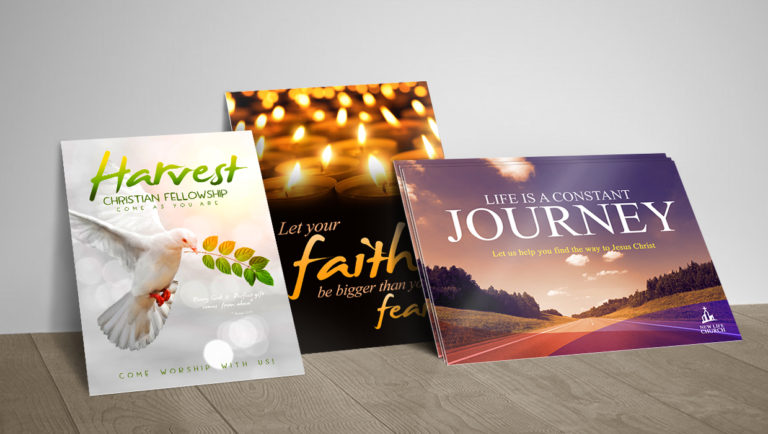 17 Quick and Simple Tips for Church Postcard Marketing
Church postcards are hidden gems when it comes to marketing church events and community outreach.
Sure, the traditional poster or banner can get the job done when it comes to informing church members about the specifics of your event. However, using postcards can put that information into the hands of customers. They will have a tangible reminder of the event you are trying to invite them to, or a service that they can participate in.
To help you create a lasting connection with your community, here are 17 quick tips you need to know for great church postcard marketing.
1. Create an overall church postcard marketing plan.
I cannot stress this enough. Doing a campaign like a shot in the dark is a recipe for failure. The plan will serve as the backbone of an effective church postcard marketing strategy. To do that, you first have to…
2. Know your community.
As with any marketing promotion, it always starts with your audience. For churches, it's the church and community members. It is important that you at least know the demographics of the people around your community. This will be the basis of your church postcard marketing campaign.
3. Invite the right people.
Especially for church events, you have to figure out how to invite people that would respond positively to your invitation. People that are too far away may not be too keen to drive long distances. Analyze where people are coming from during service and adjust accordingly.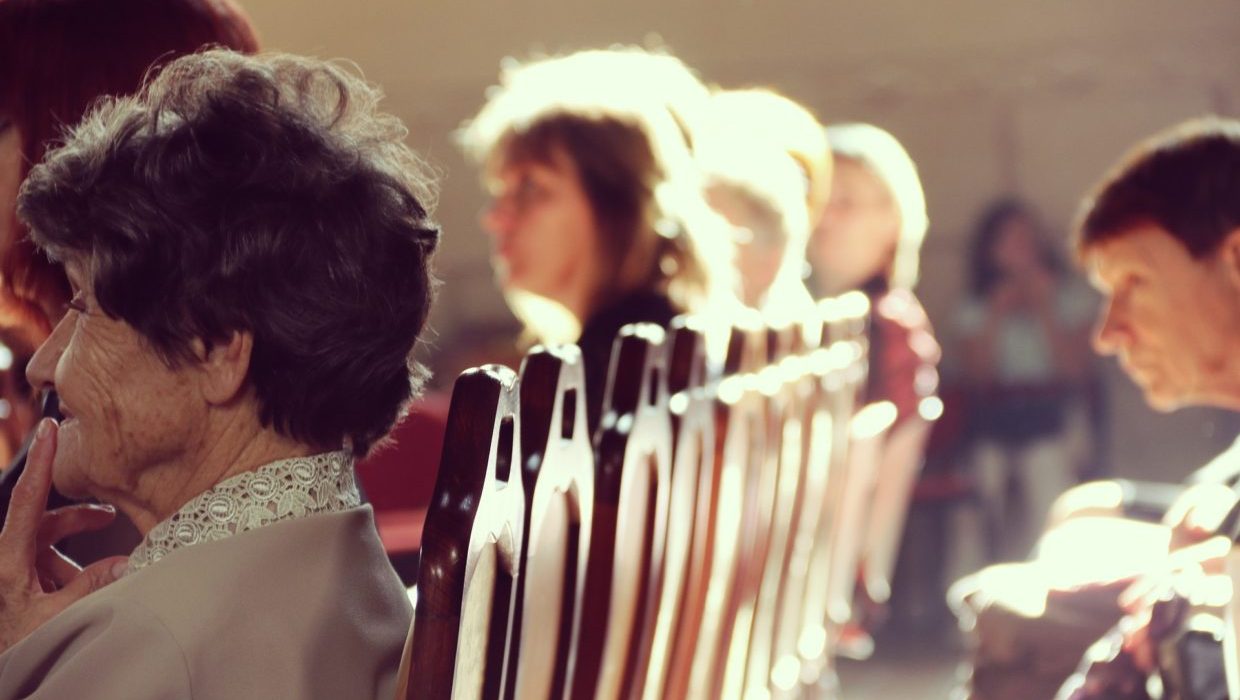 4. Create a budget for multiple church postcard mailings.
People respond positively to repetition. The more they are exposed to something, the more they become familiar with it. Postcards are the best tool to create awareness, but to do that, you have to have the budget for multiple mailings. For churches, mailing 3 to 5 postcards a year is a great number to start.
5. Read up on postcard marketing techniques.
Since you are reading my article, you're on the right track. Church postcards are similar to business postcards in a lot of aspects. You can use some techniques used by businesses to make your church postcard marketing better.
6. Use a catchy headline.
The headline will always be the first thing your church postcard recipients will read. Make it catchy enough to hook them into reading the rest of your content.
7. Keep your postcard content brief.
The space in your postcard is limited. Don't overwhelm your reader with irrelevant information that could crowd your church postcard. Put only the necessary information that they need. Like a good sermon, your content should be simple to understand and direct to the point.
8. Always proofread your content.
When I read something, I notice the mistakes more than the actual message written on the postcard. This is most likely the same with you and everybody else. Thus, you need to run through your content once or twice to check for spelling and grammar mistakes, or worse, wrong information.
9. Make it personal.
Postcards are inherently personal in nature. Use this to your advantage. Address the person or the family who will receive the postcard by name. It's a great step in making a connection.
10. Use a compelling image.
Postcards should be eye-catching. Use only high quality photos in the front of your church postcard to immediately attract attention. Blurry photos will always turn people off. A great idea you can use is take photos of your pastor and the members of your church, or even your church interior designs. Religious imagery will let people know what they are reading immediately.
READ MORE: Free Downloadable Designs for Postcards
11. Add directions to your venue.
If you are holding an event, then don't forget to add directions. This makes your church postcard a handy reference that they could use, making its life longer.
12. Include your contact information.
Always include your telephone number, website, or email address in the postcards you send. This makes it easier to reach you if your recipients have inquiries. Again, this makes the church postcard a valuable tool for future reference.
13. Consider the postcard paper stock.
Durability will always be a factor for the life of the postcard. Since it's coming by direct mail, and we intend recipients to use it as reference, it should be strong enough to last. Thicker paper stock will make your card durable. Plus, it has the added effect of having a premium feel.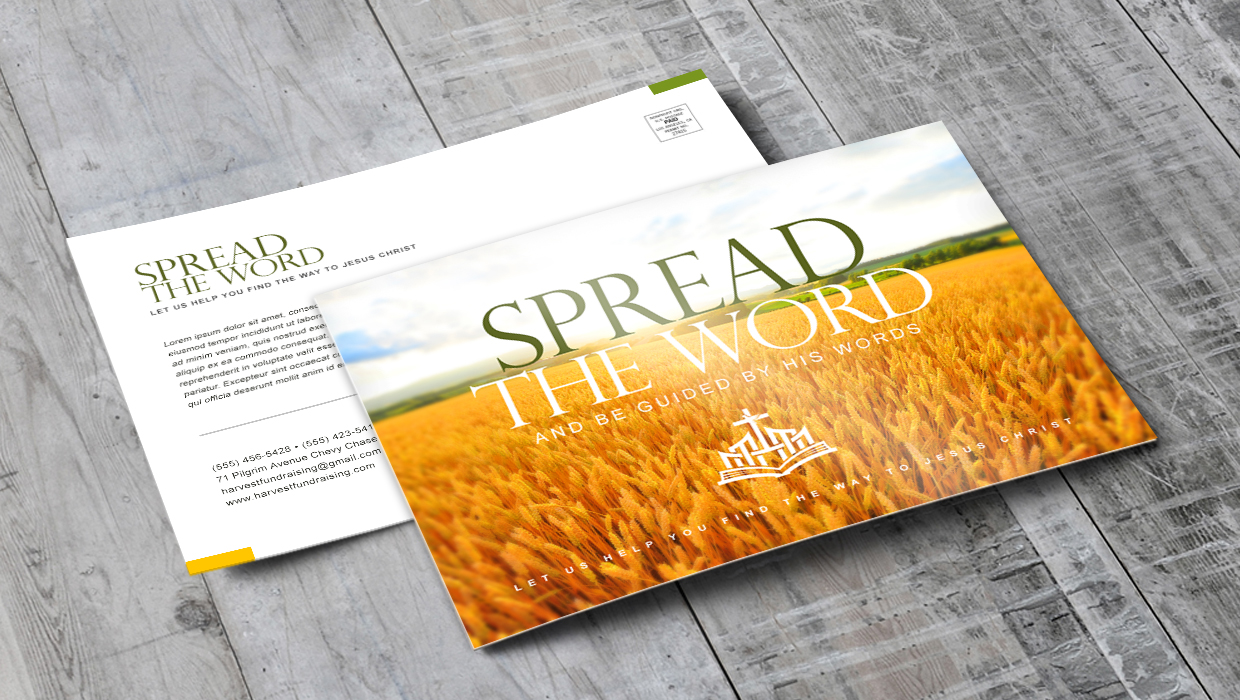 14. Apply paper coatings to your postcard.
Matte and gloss coating can add another layer of protection to your card. Coatings can also make your design look good and colors more vibrant. Finally, the right choice of coating can reinforce your message.
READ MORE: Print Postcards With Cool Options You Didn't Know Existed
15. Add a call-to-action.
Tell your recipients what they can do next. Especially if you are soliciting a donation, a call-to-action statement tells your reader what they could do after reading the information in your church postcard. Try "Visit us at [your church location]" or "Contact us."
16. Integrate with other print and digital marketing channels.
It's hard to separate print and digital nowadays since they are more effective if done together. If you have an active website or social media account, you can include them in your contact information. On the flip side, you can inform your website and social media followers about the postcards you are sending and how they could get one.
17. Save time by partnering with a professional printing service provider.
Doing a postcard marketing campaign on your own can take a lot of time and effort. Contact a professional printing service provider like PrintPlace.com. With both printing and mailing services, we have everything you need to reach out to your community. Our church printing experts can answer any of your church postcard printing and mailing inquiries.
Head to our church postcard printing page or check all postcard printing options to get started on your church postcard marketing campaign.
Kevin is PrintPlace.com's resident marketing writer. If he isn't writing, he's probably reading the latest Haruki Murakami book or rooting for Tyrion Lannister for the Iron Throne.