For a quick, effective way to promote your events and campaigns, try these downloadable designs for postcards. The designs below were created specifically to make your postcard promotions simple and convenient.
Why send out postcards?
Postcards tick off all the boxes for print marketers. They're flexible, affordable, and easy to create. What's more, they're a format that makes it easy to make strong emotional connections. Taken together, this results in much higher conversion rates compared to formats such as telemarketing, conventional print advertising, or emails. Even the very act of touching an object can create emotional bonds other formats cannot easily replicate.
Check out these cool free-to-use postcard designs to either inspire your own designs, or modify into your very own postcards. The previews below show off the back and front of each design. Links to downloadable designs for postcards are below each image. Downloads are in zip folders. Each folder contains the PSD file for each design and the fonts used. To extract the files from the zip folders, download WinZip here.
---
Downloadable Designs for Postcards
---
Beauty Salon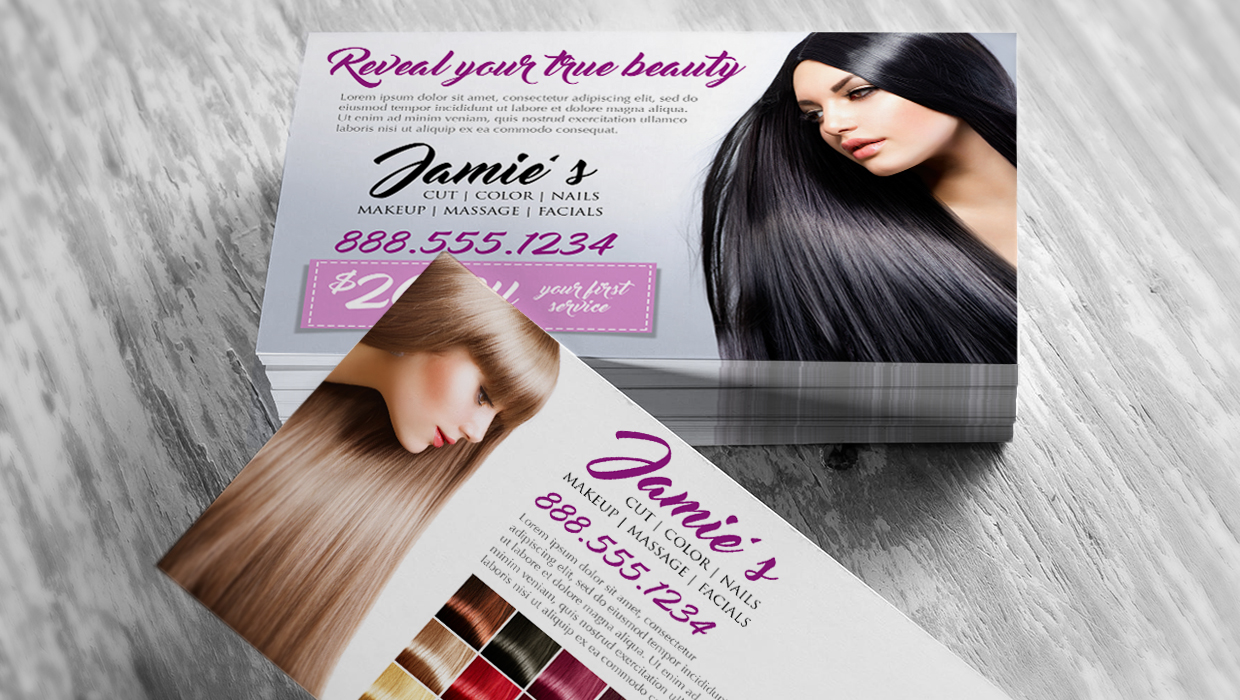 Download this free salon postcard design.
---
Restaurants and Food Industry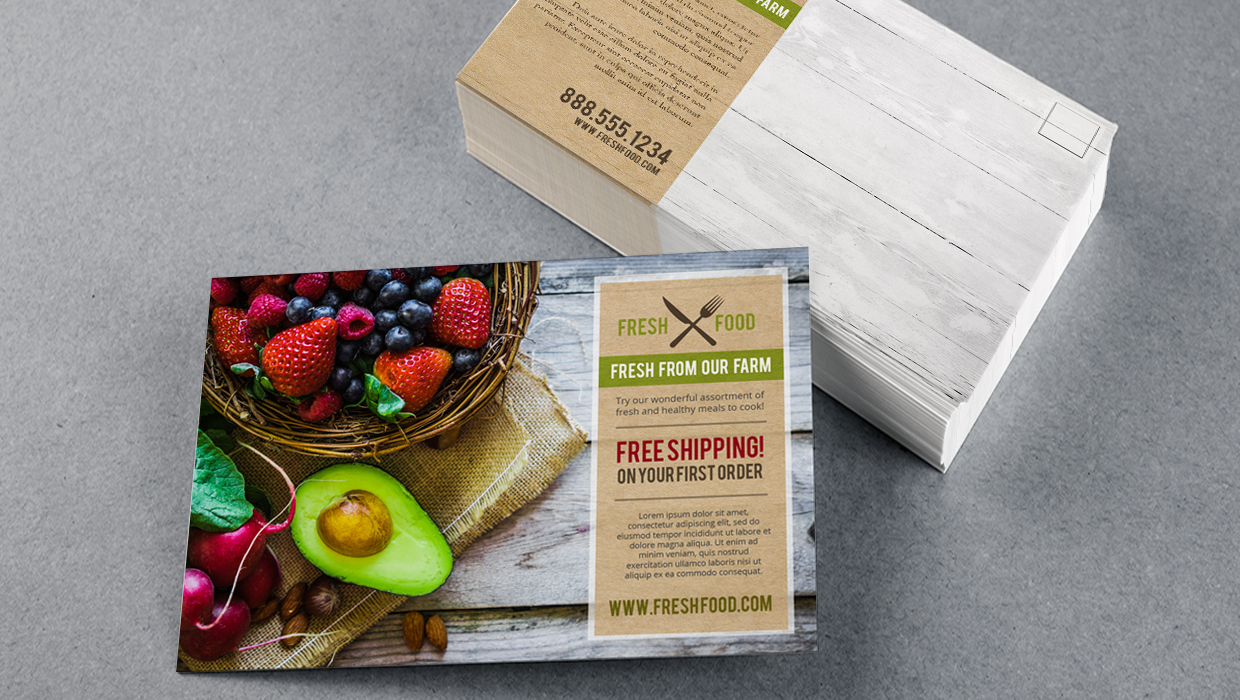 Download this free food industry postcard design.
---
Education Industry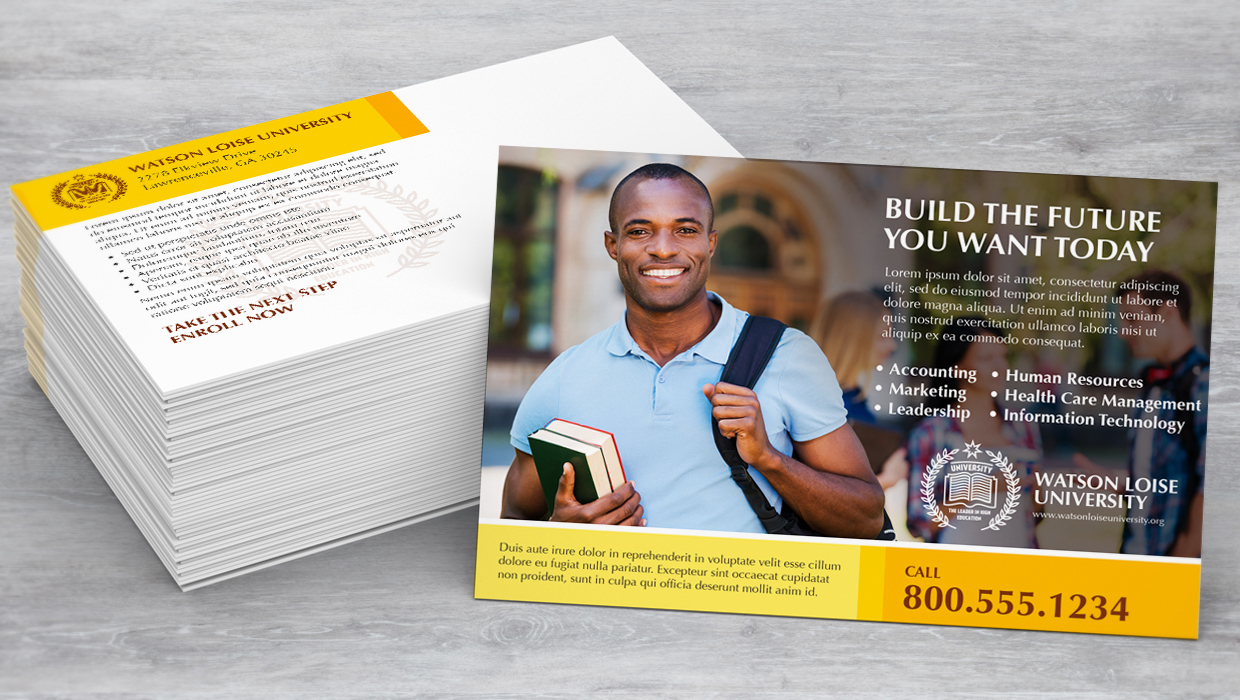 Download this free college postcard design.
---
Bakeshop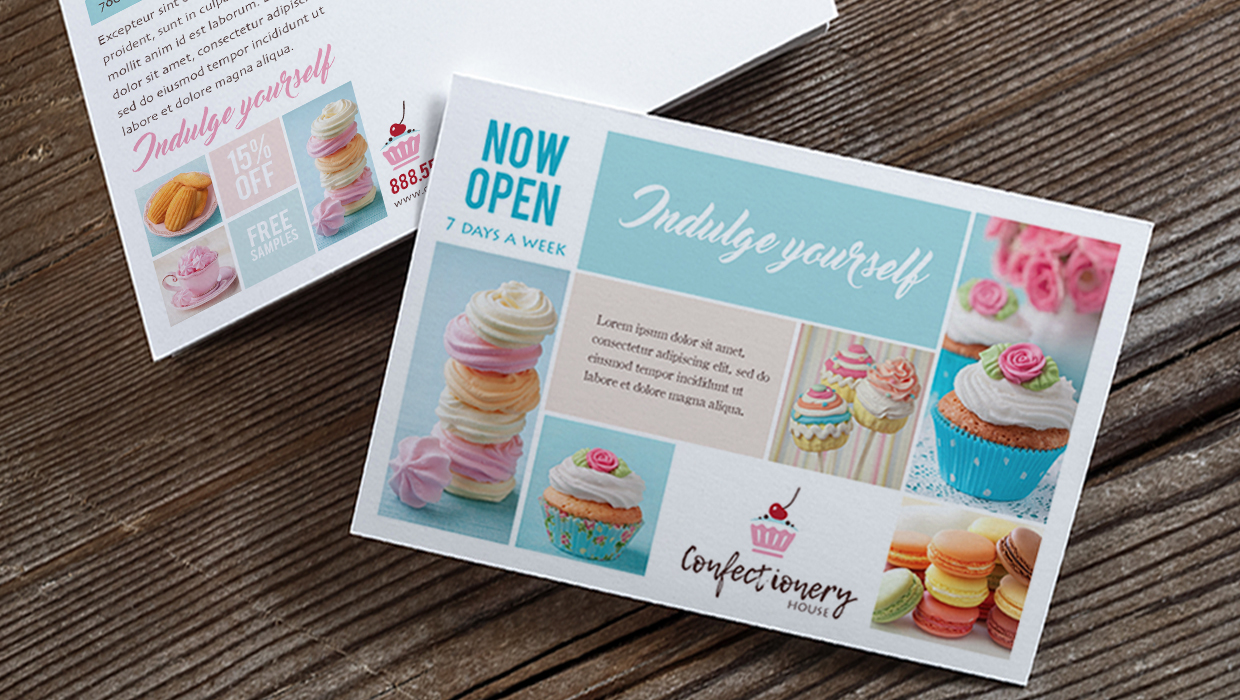 Download this free bakery postcard design.
---
Dental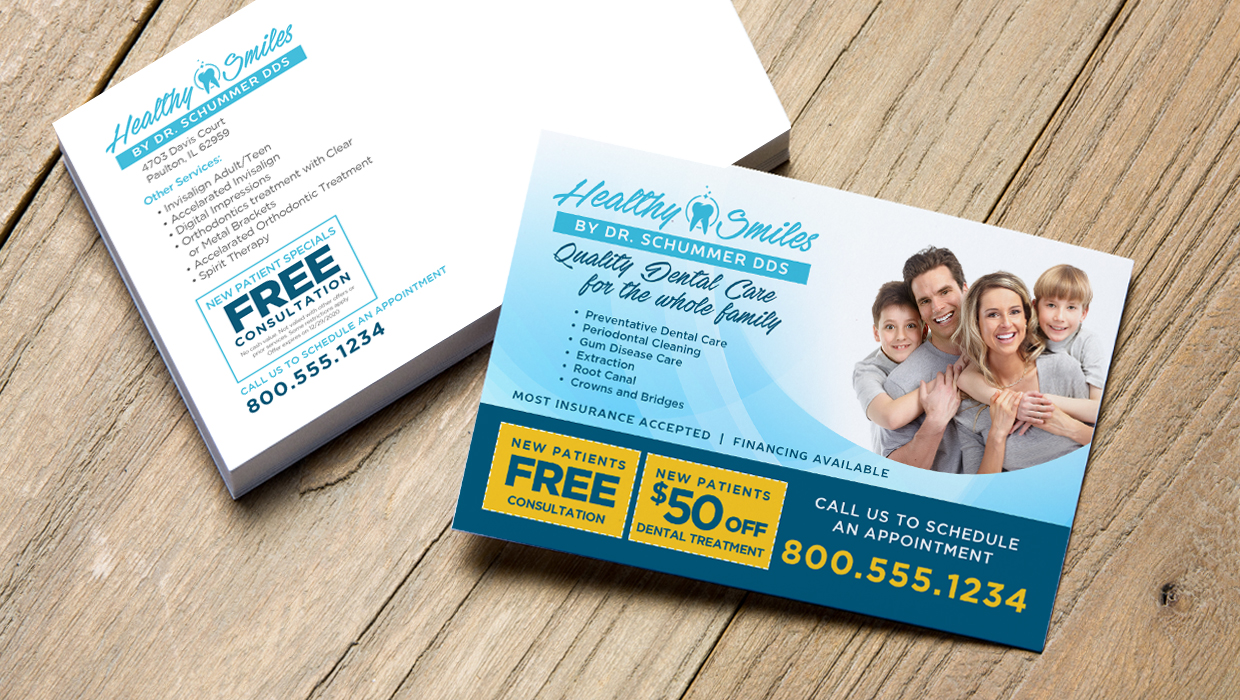 Download this free dental postcard design.
---
These downloadable designs for postcards are free to use. Try our postcard layout templates to help you make your design print-ready.
If you want to take advantage of the printing and mailing your postcards from one place, be sure to visit our direct mail page for all the information you may need.
---
How to Create Designs for Postcards That Convert:
---
Try these ideas to get the most out of your postcard designs.
Use quality images. Make sure they're good enough to sell the card on their own.
Slightly oversized cards are more memorable, but tend to be more expensive.
Keep text and clutter to a minimum.
Always keep mailing requirements in mind (like size restrictions and stamp placement).
Go with the best stock your budget allows.
Always proofread your copy.
Choose rounded die-cut corners for a classy, understated elegance.
When in doubt, stick with a visually striking yet limited color palette.
Don't forget to include a call-to-action.
Choose a reliable print service that will deliver high quality postcards.
Don't use unlicensed images or obvious stock photos.
If you want to experience the power of postcard marketing, visit our postcard printing page to start your campaign.
---
What other designs would you like to see? Comment below
---
(Visited 2,818 times, 967 visits today)