PrintPlace.com wants to help your church spread the word.
Hand out invite cards like business cards for your church. Use them to invite new community members to attend your church.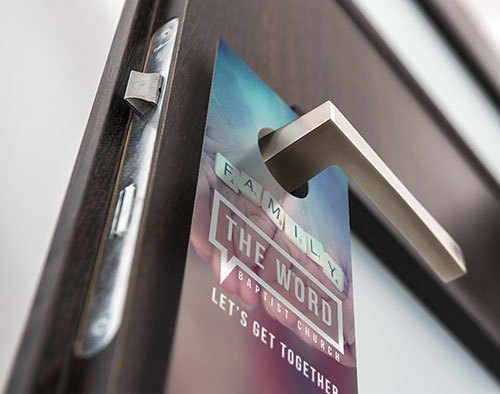 Use door hangers to connect with your local community about special events or service times and locations.
Booklets give a lot of information in one place so work well for marketing a list of summer events or an entire sermon series.
Brochures give you a lot of real estate to spread the word for a great price.
Use postcards to get the word out about upcoming events, special services, and more. We can also mail your postcards for you.
Office and Weekly Products
Make it easy for your members to give by providing custom offering, remittance, and tithing envelopes.
Custom bulletins allow you to easily keep members and guests informed and encourage attendance at church-sponsored events and activities.
Connection cards are a useful tool to help members and visitors give information or prayer requests to your church.
�

Business Spotlight

 

The team at Compass Christian Church talks about their approach
to graphic design and how they use PrintPlace.com's resources
for all of their printing needs.
� 

Customer Review

 

"PrintPlace.com is incredible. It's easy to use, easy to navigate, and they provide excellent customer service. We have used PrintPlace for jobs large and small, mailers from 500 to 5,000. We will be using them again!"

Steve Gallegos | C3 Global
Browse by Category
Featured Products