E-commerce Printing
Choose the packaging or print marketing solution for your business
Easy to assemble boxes, labels, and inserts for every delivery
Witness every step—from an online creation to a proof review
Premium Packaging Options
Personalize the experience every time customers receive their items.


Essential Packaging Elements
Add the missing piece to your new products' packaging.


Add branding to your packaging tapes
Create repeating patterns with your logo
Print your designs in full color
5 Ways to Stand Out in Every Delivery
Showcase your brand & stay top of mind with engaging packaging inserts.


---
Check out the paper stock, printing quality, and range of products you can choose from.
---
Find the E-commerce Packaging Solution Suited to Your Business
With the pandemic changing everyone's lifestyles since 2020, online shopping enjoyed $174.87 billion in revenue. Experts didn't predict this would happen until 2022—and that was before anyone had to live through stay-at-home orders. Now that businesses have less face-to-face opportunities, enterprises need to invest in e-commerce packaging that will stand out on a screen and their customer's doorstep. Your unique brand identity needs to stand out and be evident in the smallest details. Each printed feature contributes to keeping your company top of mind when they consider making another purchase. How then can you create an unforgettable experience that customers will anticipate once they hit "checkout"?
Bring Out the Beauty of Your Brand
Boxes That Keep Every Product Intact and Extra Presentable
Every detail is customizable on our boxes page. Choose the exact dimensions your item(s) need for product, mailer, or shipping boxes. Product boxes come in sturdy cardstock for smaller items, while the shipping and mailer boxes are printed on thick and durable corrugated cardboard built for withstanding long transit times and external impact.

Our online calculator makes it easy to specify the size, paper, and coating that will dapper up your box's branding. And that's just the beginning. You can proceed straight to the online 3D design tool, where you're free to combine and add all the necessary details on the box's interior and exterior. The tool also shows your box will appear once printed in a realistic 3D view.

If you already have blank boxes on hand, you can print shipping labels for faster fulfillment and delivery. Give your delivered items extra protection with wrapping paper or a promotional tote bag. Both items can be customized and printed to the exact color you require.


Add a Personalized Touch to Every Item or the Entire Package
Make each box an exciting and shareable experience with small details like custom or promotional stickers, header cards on specific items, and hang tags with special instructions. The unboxing of your package replaces the window shopping and perusing a consumer would normally do in-store—so make every branded detail count.

Our variety of freebie-worthy items such as stickers help elevate the tactile and immersive experience in every package. Choose between individual cut-to-size stickers they can use to decorate and handy roll stickers with designs they can use in their journals and other crafty endeavors. You can choose the exact size and shape that will appeal to your customer's taste.


Give Customers More Reasons to Shop at Your Store
Every package is an opportunity for repeat sales. Create personalized content that will show them what else they'd need from your business. Include the following helpful packaging inserts so that they keep adding to the cart in the future:


Catalogs revealing your latest product line in full visual detail. Use the extra space to talk about your business' story. Showing the people behind the company will show how authentic and reachable your brand is in their lifestyle.
Flyers or postcards announcing special events or exclusive discounts. You can target specific individuals using EDDM® postcards.
Business cards with your contact information in case customers have questions about the service or product. Choose from standard US sizes or print in special shapes like a circle or oval to stand out. Premium materials like plastic painted sides, and spot UV or silk printing is also available for luxury brands.


Fast, Easy, and Convenient Fulfillment Methods
Our custom printing services make it easy to complete your packaging needs:


Download a print-ready template. Head to the "Layout Templates" tab on the product page and choose the size you need. A ZIP file with all the available templates in PSD, PDF, AI, PUB, and more will download straight to your device. Select the format you prefer and open it in the designated program to start creating. All files come with print guidelines to ensure accurate production.
Create and submit a design online. The online design tool lets you add and combine details right on your browser. The menu and interface are friendly to anyone with no design background.
Send us your file directly on the website. Is your e-commerce printing file ready? Upload it directly after selecting "Upload Now." You can opt to review the free online PDF proof before it's sent to production.
Note that boxes need to be created directly on the design tool. We do not accept direct file submissions for custom boxes. You can input the specs and request a dieline. A PDF of the dieline will be sent for you to use and apply the design accurately on the indicated sections. Each dieline comes with the printing guidelines so that no detail is missed during production.
---

E-Commerce Printing FAQs
Can I review the file before it's printed?
Yes, you can request a free PDF proof after uploading your file. Select "Wait, I need to review a PDF proof" under "Proofing Options." We will only proceed with the printing after you've sent an approval online.
The same principle applies to custom boxes. After creating your design online and selecting "Add to Cart", choose "Send me a PDF proof for approval" on the pop-up window that appears.
Note that with or without an online PDF request, all designs go through a complete inspection for technical errors. You'll be informed immediately if anything needs to be changed.
Can I save more with bulk printing?
Yes, you spend less per unit with a larger quantity order. We recommend ordering above 250 pieces if you need to fulfill a high quantity of orders.
How soon can I expect my e-commerce packaging order?
The arrival of your e-commerce printing order will depend on the production time and your location. The fastest production times available are
same day or 1-business-day printing
. Your order is sent for shipping after the printing period.
To find out how soon your order will be shipped, select "Get Shipping Estimate" below the online calculator. Input your ZIP code and several arrival dates will appear.
---
Useful Tips and Innovative Inspiration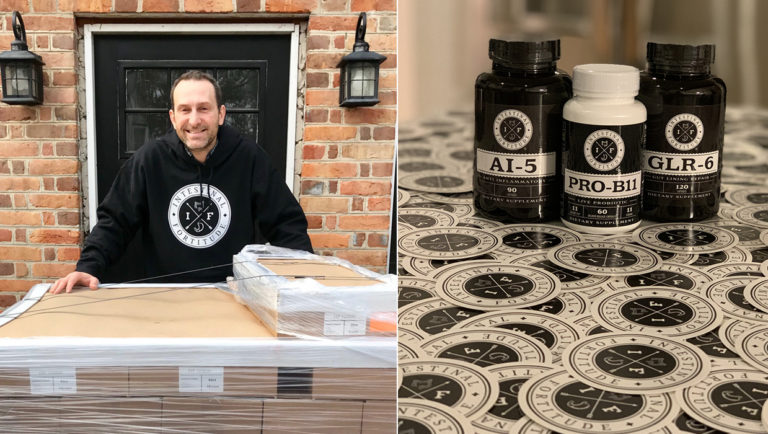 Customer Story: Intestinal Fortitude

Custom stickers are an easy way for Intestinal Fortitude to spread the word about their "gut health" products.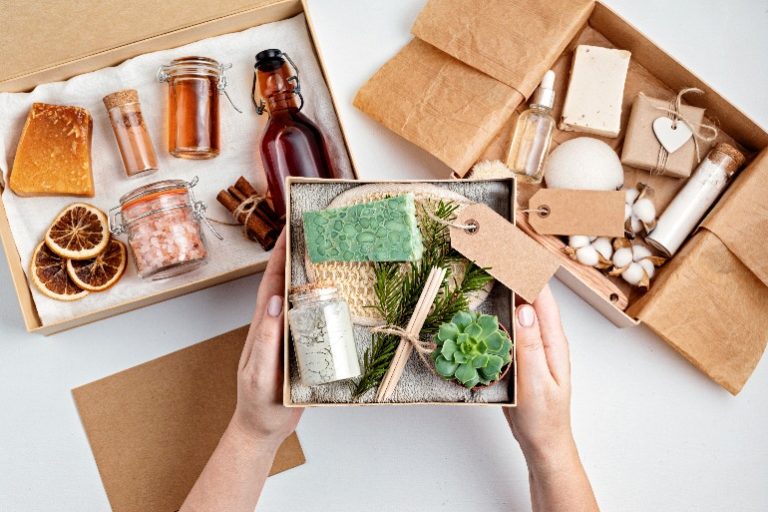 7 Ways to Reduce Your Packaging Costs

Here are seven ways you can save money, time, and resources in your packaging.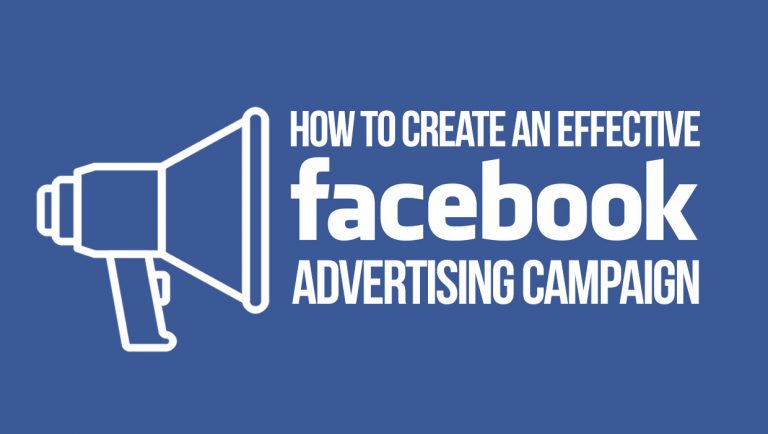 How to Create an Effective Facebook Advertising Campaign

Here are some of the basics and advanced stuff you need to know to create a Facebook advertising campaign.


---
Related Products
Top Sellers