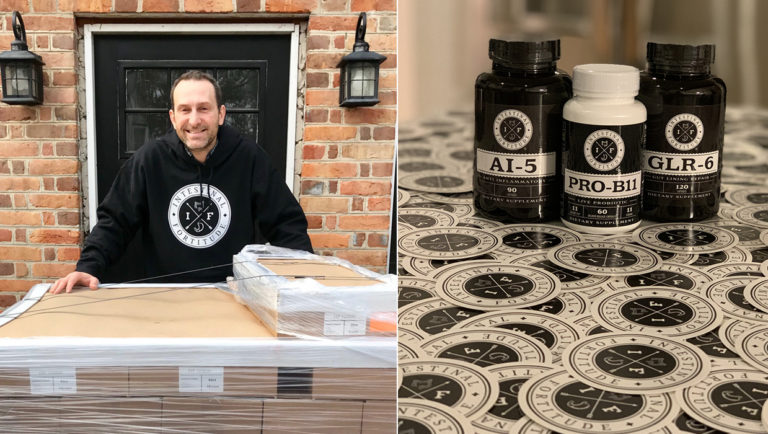 Customer Story: Intestinal Fortitude
In 2015, the Centers for Disease Control and Prevention (CDC) estimated 3 million adults in the United States were diagnosed with Inflammatory Bowel Disease or IBD.
Intestinal Fortitude founder, Will Jenkins, happens to be one of them.
In 2012, Will suffered through recurring sickness which he thought was caused by food poisoning. After several trips to the doctor, courses of antibiotics, various tests, and ultimately a colonoscopy, he was finally diagnosed with Crohn's Disease.
For those of us who do not know, Crohn's is a type of IBD that affects the gastrointestinal tract from top to bottom. Symptoms develop gradually and may include diarrhea, fever, and abdominal cramps among others.
According to healthline, early detection and diagnosis are key to avoiding several complications and troublesome symptoms including inflammation of the joints and skin and ulcers that may occur anywhere from your mouth to the anus.
It is a serious disease made even more upsetting by the fact that there is still no available cure.
Discovering Natural Alternatives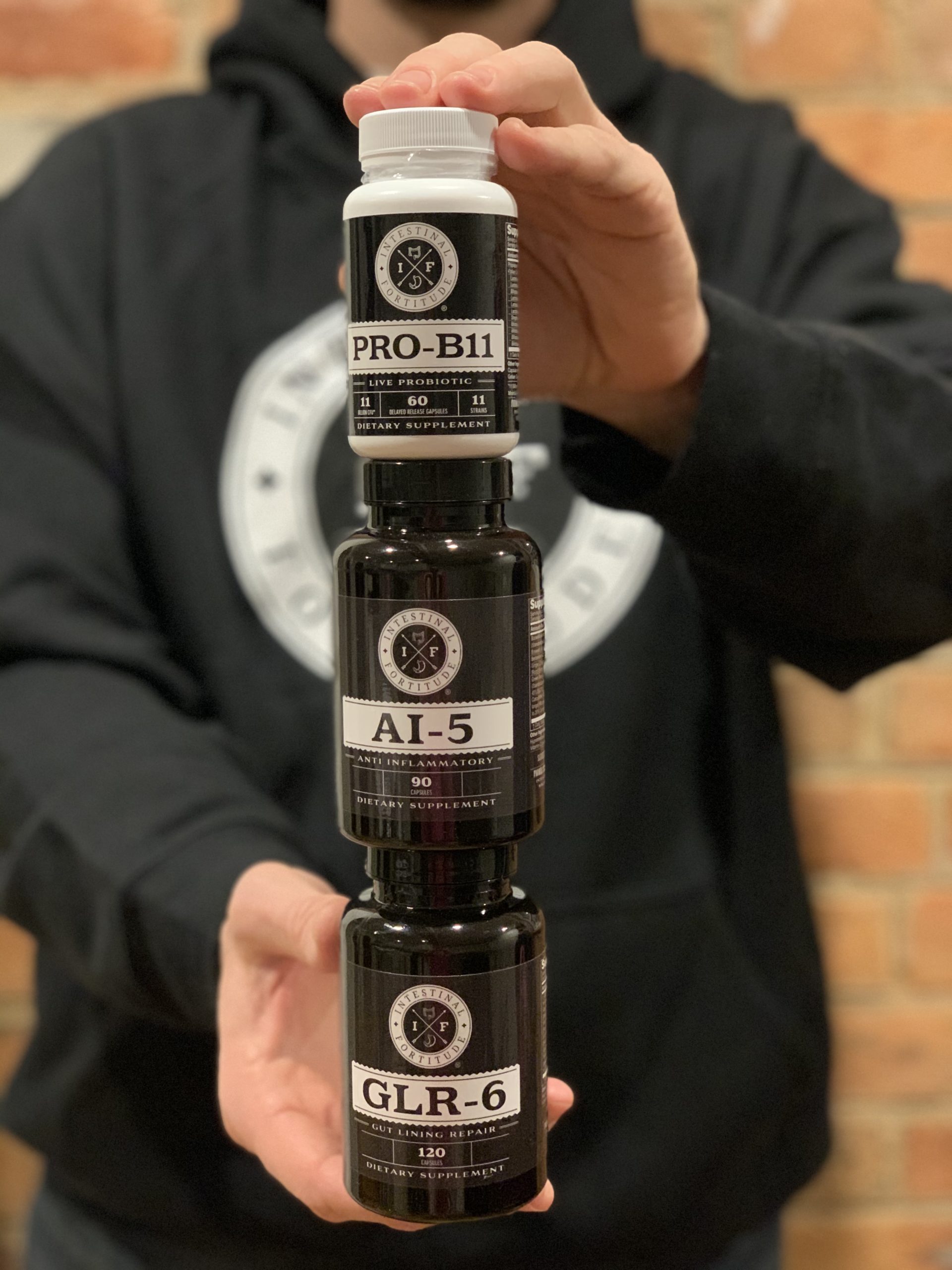 Following his diagnosis, Will immediately started with less aggressive pharmaceutical options, despite his doctor's advice to consider severe immuno-suppressant medications.
"I was young enough, and healthy enough, that I wasn't interested in 70 years of meds being my future.", Will explained.
He started researching other available options until he discovered the world of herbal supplements and was blown away by the healing properties of certain flora.
Determined to find an alternative form of treatment, Will noted down every ingredient that has helped others manage the disease. He then compared his list against clinical studies to narrow down which ingredients were effective.
"At this point, I had twenty-some-odd bottles on my bathroom counter. I took them individually at first, and then in different combinations.  I increased a little of this, I decreased a little of that, I dropped a couple altogether, and then I had a formula that was working wonders for me."
Will observed the great effects of his formula in managing his symptoms, but the monthly expenses were something to be considered. This gave him the idea to start his own company. He figured it was the only way to guarantee the quality of his formula while keeping the cost reasonable.
He set about finding a manufacturing partner, which took longer and was harder than he expected. Eventually, he did find one and wasted no time in breaking down the formula into products that can be successfully manufactured in a commercial facility.
Focusing on "Gut Health"
Initially, Will's goal was to create a product that would help people diagnosed with IBD to reduce their symptoms. But as it turned out, his brand was headed towards a different direction.
"Once we were on the market, I started noticing sales for things like Leaky Gut and Diverticulitis. That is when I realized we weren't going to be an IBD brand, but rather a "Gut Health" brand."
Will shares how his business started slowly by design. There were no marketing or advertising blitzes, and they directed their efforts in making conversations with like-minded people.
"We were new to this world and we wanted to make sure we could crawl before we ran."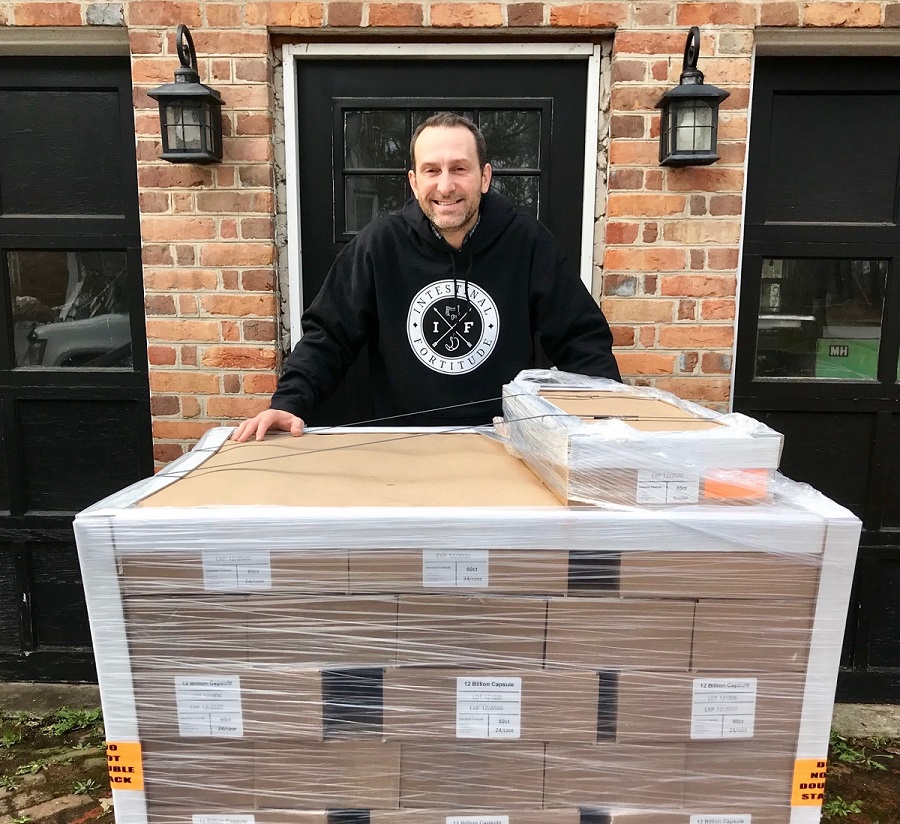 Four months after their products launched on Amazon, Will noted the amazing reception from their customers. But that's not to say there weren't any hesitations from their audience. To this, Will shares:
"What works for me may not work for you. What helps you heal may send the next person into a flare. We knew coming into this that we would not be the right answer for everyone."
He adds that despite the uncertainty, he continues to encourage everyone to give it a try and find out for themselves. They even offer a no-questions-asked, 100% money-back guarantee so customers can be comfortable in knowing that the company's priority is to help provide non-pharmaceutical treatment options for IBD.
Counting Milestones
It has been some time since Intestinal Fortitude was introduced to the market, and so I asked Will what their biggest business wins are so far. He replied:
"I remember the first sale that we took and the feeling that this was now "official".  I remember the 100th sale, and how that was the arbitrary number I used as enough "proof" that we could tell friends and family what we were up to. I remember the 1,000th sale and how I knew that this was a real company that was going to grow and become a brand that people turned to for their gastrointestinal health."
Sales were one thing, but stories from the people they helped meant more, and that assures him that his venture has been worth all the effort.
One of them, he shared, was a gentleman who was suffering from Ocular Myasthenia and had been seeing double for a long time. The daughter, in her research, found out that it might be tied to Leaky Gut Syndrome and decided to give Intestinal Fortitude a try. After only a week, the customer's vision improved.
Of all these milestones, Will maintains that his ultimate win will always be the fact that he had an idea and did something to make it happen.
"The biggest win will always be that I had an idea and did something about it."
The PrintPlace Experience
We wish to make every PrintPlace order a positive experience for every customer, but mistakes can sometimes happen.
Such was the case for Intestinal Fortitude. Fortunately, we were able to provide a solution and deliver the stickers they wanted, needed, and deserved.
According to Will, the stickers that they excitedly waited for came in a different size than what they ordered. To this day, he remains unsure whether it was a mistake made while ordering or a printing error. But what he does know…
"I contacted customer service and we literally had new stickers with the correct logo on them the very next day. Because we are trying to be the kind of company that people rave about, I know good customer service from bad.  All I can say is PrintPlace gets the highest marks from us!"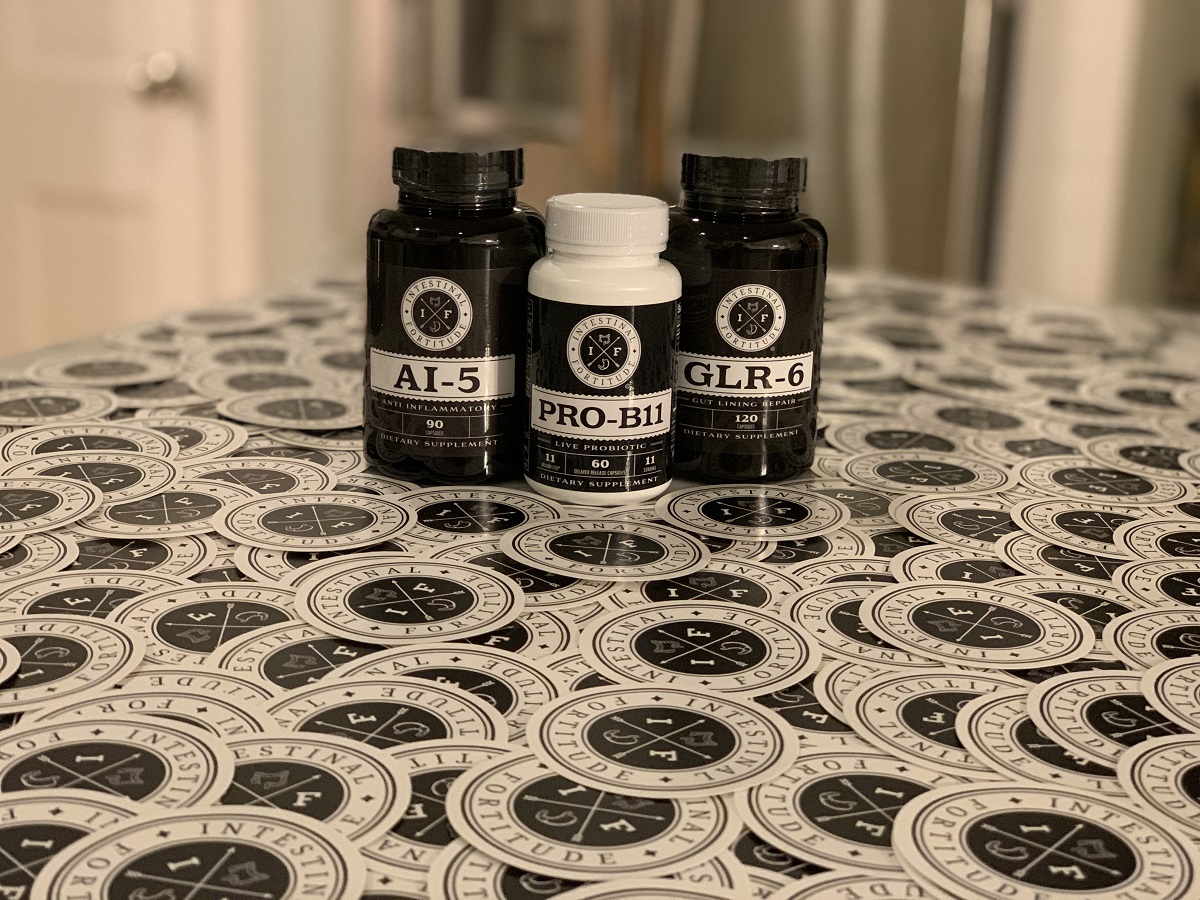 Every order from their website comes with their logo stickers as a way to market their brand and products. Stickers are an easy way to throw in a little something extra and Will hopes that one of them is stuck in the right place and just the right person sees it.
In addition to stickers, they also have custom apparel available for everyone who likes it half as much as they do.

Want to know more about Intestinal Fortitude? Visit their website for more information.
You can also follow them on Facebook and Instagram for the latest updates.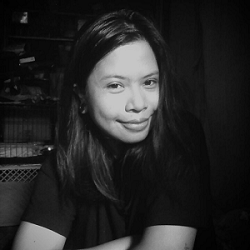 Roxanne is a furmom to 5 dogs and 4 cats. She loves to doodle, people watch, and obsessively wonder how Frank McCourt wrote Angela's Ashes.