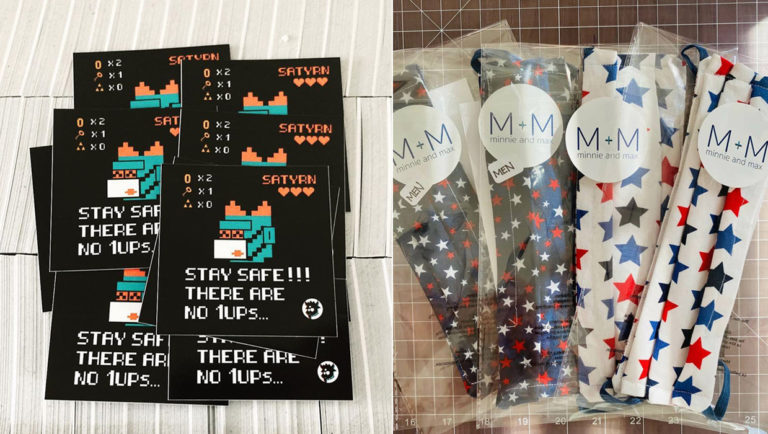 Small Businesses Emerge With Creative Solutions for Pandemic Challenges Through Stickers
The road to economic recovery is littered with uncertainty. Challenges brought by the COVID-19 pandemic impact the fate of small businesses across the country.
Where small business hiring is concerned, research data by the CBIZ Small Business Employment Index hints at a long-term COVID-19 economic impact.
While the numbers vary per state, entrepreneurs all brace for a coronavirus recession that will further threaten their livelihood. But they are far from just waiting around for the worst to come.
Sticker Solutions Aid in Creative Pivot
We have witnessed how small business owners amped up their creative ideas to overcome the pandemic's challenges.
Several members of our PrintPlace community are right there among thriving brands, innovating products and processes to stay afloat while staying safe–and stickers are playing an important role in their efforts.
Come meet some of them.
The General Muir
The General Muir is a modern American restaurant inspired by classic New York Jewish delis. When they reopened for indoor and patio dining, they made the necessary service modifications to ensure a safe experience for their guests and crew.
Along with regular sanitation and requiring everyone to wear face masks, social distancing is a major priority for this beloved dining destination in Atlanta. And they implement it with a clever twist.
In keeping with their sea vessel theme, The General Muir calls these nifty wood blocks "buoys", which function as service flags to limit close contact between the guests and their team.
View this post on Instagram
One side is painted red, and the other, green. Now, here's the cool part: the red side comes with a QR code sticker that guests can scan with their phones and it will direct them to the menu. And if the guest needs additional service, they simply must flip the block to the green side, and someone will come over to check on what they need. Genius!
Sticker Patron
Texas sticker dealer and sticker art enthusiast, Sticker Patron, makes good use of stickers to spread awareness on the importance of wearing face masks.
Their Badass Slappy Slaps are printed with a cool 8-bit character wearing a mask and a stay safe message. These are popping around their San Antonio community to remind passers-by of today's golden rule.
With everything that is going on we need all the safety reminders we can get, and business stickers make it fun and easy to get the message across.
View this post on Instagram
Minnie and Max NYC
Speaking of face masks, Minnie and Max NYC answers to the demand by creating masks that matter. Originally intended as a children's clothing line, the brand shifted gears and decided to produce reusable face masks instead; not just for safety reasons, but also as a way for them to provide support to those who need it most during these challenging times.
View this post on Instagram
For every purchase of their face masks, 10% is donated to the Heart of the Hamptons' (HOH) community-based food pantry.
"The COVID-19 crisis has increased the rate of food insecurity and the HOH assistance program is in critical need of monetary donations to enable them to purchase larger quantities of food."
Minnie and Max's face masks come with a nose adjustor and a filtration pouch for extra protection. They also came up with lots of cute designs to fit different styles.
To add a touch of branding to the mask's packaging, each individually-packed face mask comes with a custom sticker label with Minnie and Max NYC's logo.

Do you want to share your small business story with us and our community? We would love to hear it.
Send your story to community@printplace.com or tag us on Facebook and Instagram.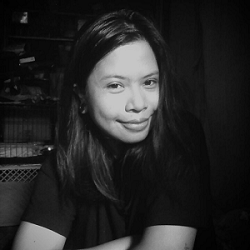 Roxanne is a furmom to 5 dogs and 4 cats. She loves to doodle, people watch, and obsessively wonder how Frank McCourt wrote Angela's Ashes.