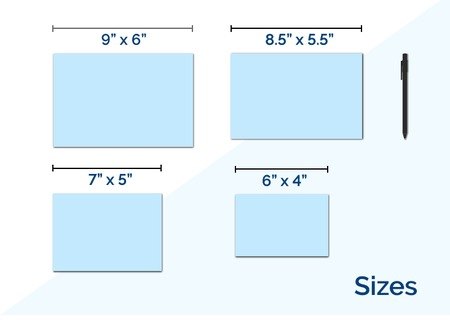 Affordable custom postcards for every kind of message.
Print for as low as 1c each
High-quality printing with every order
Matte, gloss, or high-gloss coating on both sides
Add perforation to give special coupons & discounts
Send postcards to a targeted list w/ direct mail services
Layout Templates
Use our postcard layout templates to ensure your artwork is formatted correctly for printing. Free layout templates are provided through a desktop computer in EPS, JPG, PDF, and Publisher formats for front and back side printing. If your postcard is for mailing, be sure to check the mailing requirements for mail panel design requirements.
Deliver Directly to Your Customers
Save time and money by having your custom postcards sent to specific customers with our direct mail services. Upon selecting Configure Mailing Services on our online calculator, you'll be able to:
Upload your own mailing list
Indicate the number of pieces mailed
Specify the postage type
In order to qualify for this type of mailing, your USPS postcard must fall under the following size requirements:
For First Class Postcard Rates
Min. 5" wide x 3.5" tall, max 6" wide x 4.25" tall
4.25" x 5.5"
4" x 6"
For Standard Letter Rate & First Class Letter Rate:
Min. 5" wide x 3.5" tall, max 11.5" wide x 6.125" tall
5.5" x 8.5"
4" x 9"
6" x 9",
6" x 11"
More Mail Services We Offer
Processing 1 mailing list
Duplication removal if requested
CASS Certification
Inkjet addressing
Postal presorting for automation rates

Good to Know: If you hold a valid USPS nonprofit permit, we can mail under your nonprofit rate if paperwork is completed. Contact mailing services for details.
Postcard mailing services cost includes a minimal setup fee, plus postage.
If you are custom trimming your postcard, check the Postcard Mailing Requirements for size and shape specifications.
Marketing and Design Ideas
Standard postcard marketing works. Not only is this demonstrated by multiple studies, the rise of standard postcard printing shows that direct mail advertising continues to be effective in our real-time, digital world. Here are some of the best ways to utilize your postcard design in your next marketing campaign.
Entice them with irresistible offers. Customers can rarely resist a good sale or coupon sent directly to their doorstep. Mail loyal and potential consumers alike a personalized postcard that includes a special coupon or discount.
Personalize each delivery. Give loyal subscribers thank you postcards. Create designs that are tailored specifically to your target market based on their age, gender, income, etc. Target Marketing reports that a personalized postcard assures higher response rates than the generic ones.
Keep it visual. Postcards provide enough space for one or several images. New businesses can introduce themselves through powerful images showing the lifestyle they are selling or colorful infographics that can lead them right to their store location.
Additional Resources: