Sturdy cardstock or corrugated cardboard
No minimum quantity to order
3 protective coating options
Shop Product Boxes
Withstands external impact in transit
Design & print the box interior
No adhesive assembly
Shop Mailer Boxes
Ideal for shipping large & heavy items
Printed on durable corrugated cardboard
No minimum quantity to order
Shop Shipping Boxes
Custom Boxes: The Perfect Packaging Solution
Investing in a custom box is one of the best decisions that you can make to ensure the success of your business. Custom boxes are the perfect marketing tools to boost your brand recognition and encourage repeat purchases. You can use them to convey your message to your customers and drive more attention to your products while keeping the items safe and secured.

These custom printed boxes can be personalized in every way possible, including their dimensions, material, and design. Whether you have an e-commerce business or a physical store, personalized boxes are the ideal packaging solution for products that need to be shipped or displayed on the shelf.

Creating your own custom boxes is a breeze. You can start by choosing the specifications of your boxes such as size, material, and coating. If you want custom boxes that can be used immediately once you receive them, be sure to print them with a design that complements your brand—add your logo, select colors, insert text, and more. You can do all of these using our online 3D design tool. We can even offer a free proof and review your design to ensure that it's error-free before printing your custom boxes.

No minimum quantity required to order custom printed boxes. You can have 1 sample box printed to see how it appears before committing to a larger number. One sample will take 1 to 2 business days to produce. Standard quantities starting at 25 pieces take between 10 to 15 business days. Faster production within a shorter period of 8 to 10 business days is also available.



Not Sure Where to Start? Use This Handy Guide.
Product Boxes
Suitable for various retail products such as food, cosmetics, candles, soaps, electronics, and more. These boxes are shipped flat and can be easily assembled.

Comes with various features such as perforation, hang holes, window cut-outs, etc.
Industries
E-Commerce, Food, Cosmetics, Health & Beauty, Electronics, Retail
Lightweight cardstock makes it suitable for store display.

Corrugated cardboard option is recommended for items delivered individually.
Mailer Boxes
Used to store and display several differently sized items.

Ideal for subscription, gift, or e-commerce deliveries.
Industries
E-Commerce, Clothing & Apparel, Health & Beauty, Electronics
Made from durable white or kraft corrugated cardboard, these boxes are capable and sturdy enough to safely store heavy products and handle the rigors of delivery.
Shipping Boxes
The go-to box for delivering bulk items through long distances.
Industries
Textile, Fresh Produce, Electronics, Healthcare, Appliances
They are made from sturdy standard, premium, or kraft corrugated cardboard to keep your products protected during transit.
Custom Printed Boxes FAQs
Useful Tips and Innovative Inspiration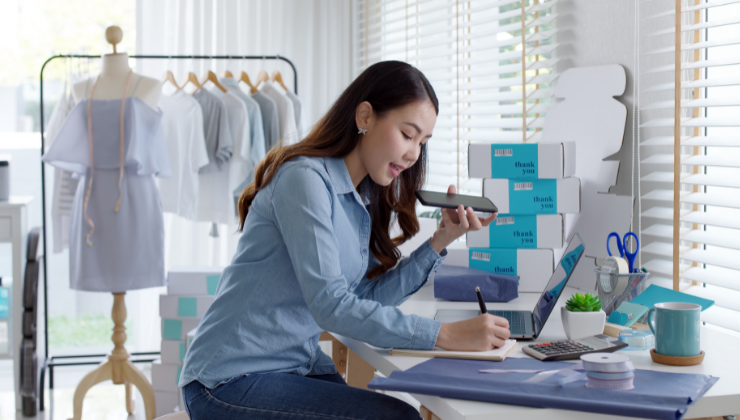 Reasons to Invest in Well-Designed Custom Boxes

Read our article to learn about the benefits of investing in custom boxes and how it can make a difference in your business.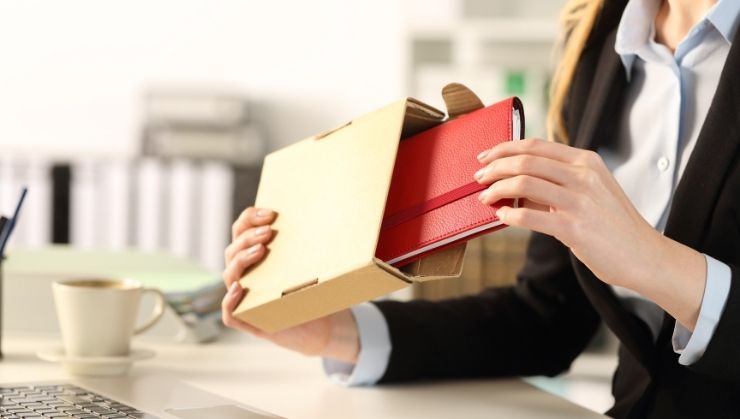 Guide to Effective Corporate Gift Packaging With Boxes

This comprehensive guide shows you how to prepare a budget, prepare a list of customers or clients, and package design that will appeal to the gift's recipients.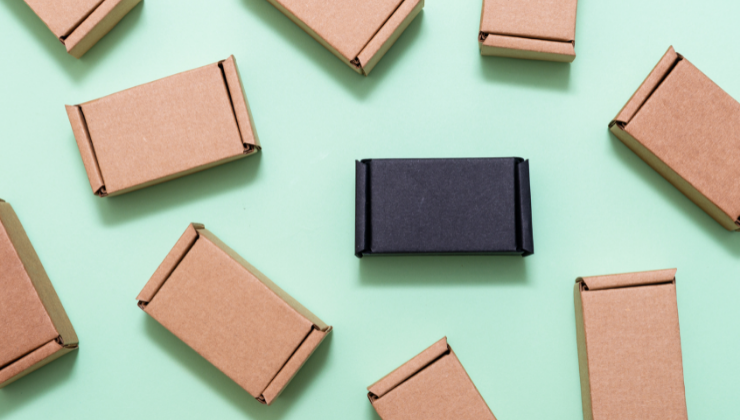 Your Guide to Box Packaging Materials

Find the best box packaging materials for your business. Whether you need a mailer, product, or shipping box, each package is made of sturdy materials such as cardstock and corrugated cardboard.