Office Supplies
Stock up on office essentials.
Essentials for note taking, file organization, and presentation materials.
Create custom labels, notebooks, notepads, and more.
Available in durable materials and various sizes.
Top-Notch Office Supplies for Your Business
Customize notebooks, notepads, and other important office tools.


Printed on durable cardstock
Standard, foil, or metallic printing
Available in several sizes
Choose from 19 envelope styles
Professional-looking correspondence
Pair with office stationery
High-quality paper stock choices
Wire-O or saddle stitch binding
Same-day printing available
Tear pad with cardboard backing
Comes in large & small sizes
Same day printing
Year-round reminders on every desk
Gloss or matte coating on both sides
Print on the same day
Organize important information
Full-color printing on one or both sides
Same-day printing for rush orders
Leave reminders or special notes
Printed on durable 16 pt. cardstock
Available in 3 standard sizes
Print on waterproof vinyl
Available in a variety of sizes
Cut-to-size and roll choices
Print your own stationery set
Choose from 5 sizes
Full-color printing on one or both sides
Duplicate copies guaranteed
Add sequential numbering
Add padding for easy writing
Choose from 4 sizes
Black or white Wire-O binding
Ready to ship in 3 business days
Office Presentation Folders
Printed on durable cardstock
Gloss or matte on both sides
Add two pockets for extra storage
Supplies that will help your company function and promote itself.


Standard and premium printing
Durable 14 pt. & 16 pt. cardstock
Comes in circle, square, or oval shapes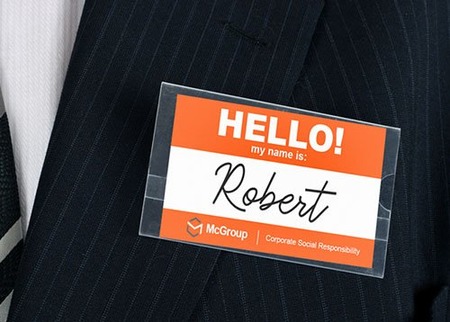 Order in bulk for your employees
Comes in 2" x 3.5" and 4" x 3"
Same-day printing
Create shirts with your company logo
Casual and sport variations
Comfortable fit and material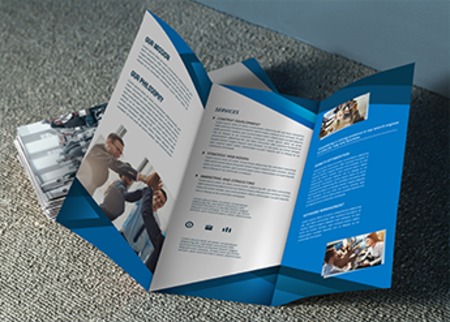 Two-, three-, or four-panel folds
Available in paper and cardstock
Print a shiny gloss or in elegant matte
Available in matte, gloss, or high gloss UV
Printed on durable 16 pt. cardstock
Add metallic accents and spot UV
Sturdy paper and cardstock choices
Gloss and matte coating on both sides
Print up to 96 inside pages
Office Supplies to Keep Everything Organized and On Track
Put your brand's best face forward with a branded notebook, folder, and brochure. These are just some of the office supplies you can customize according to your brand. At PrintPlace, you can create several functional items or give them away as freebies.


How to Brand Your Office Supplies


Follow these design tips to ensure your business is well-represented in each piece:
Design them all together. While each item will be used on separate occasions, they should follow the same aesthetic and your company's brand style guide. The colors, fonts, and spacing should be consistent, while also working to execute your intended image. 
Don't sacrifice function for form. These are still office supplies, which means they need to serve their purpose. Print on durable paper or cardstock so that notes are easy to write and last for continuous reference. 
Provide employees with the right representation. Office supplies serve as your company's low-cost ads. Arm employees with pens, notebooks, and presentation folders they can bring to important meetings. Give them away at trade shows or conferences, so partners are reminded of your product or services every time they use these items. 
Professional Service From the Experts


Is this your first time printing? Not confident with your knowledge of design and how it will be executed on paper? Our print experts are ready to answer any questions and walk you through the process. Start planning and creating your office supplies today.
Real Customers Give You the Real Deal
Getting brochures are very easy at Print Place! Just upload your design and order. Paper quality shows off the print job nicely and reordering is a snap. Great customer service, but I rarely have to call.
Real Customers Give You the Real Deal
We had 500 of these pads printed front/back for physician referral pads. Great quality printing and padding. Way cheaper than any of the local options. Fast service and printing. Just upload your PDF, approve, and they show up a few days later.
Real Customers Give You the Real Deal
We've placed multiple orders with PrintPlace. The very competitive pricing combined with super easy online submissions and great product output will keep us coming back.
<
>