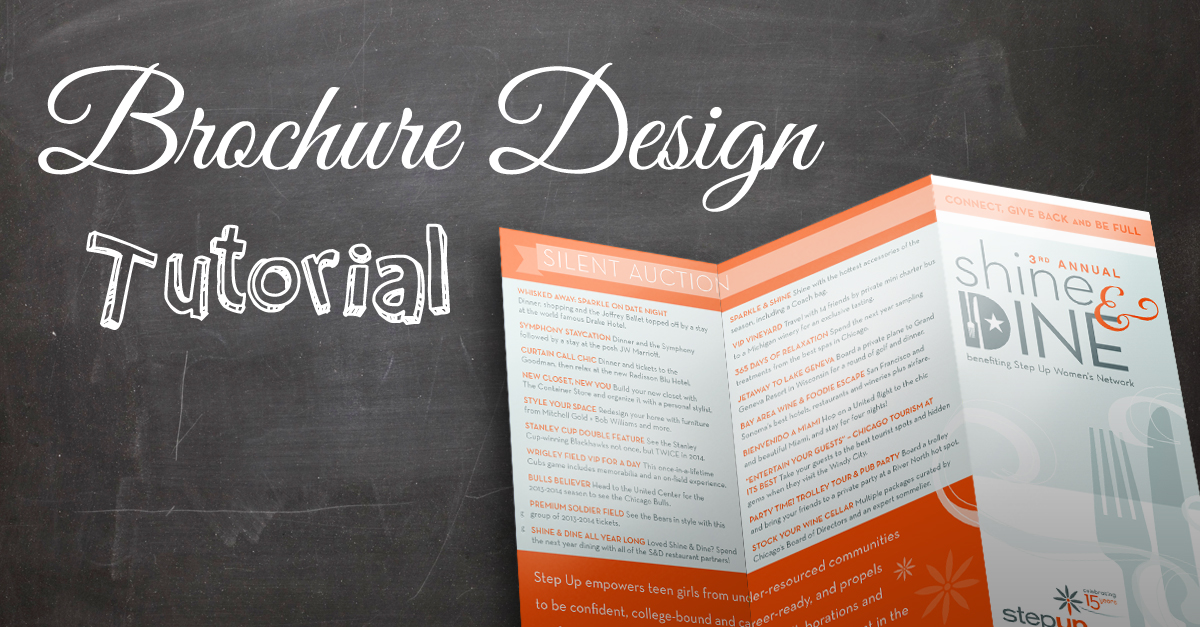 How to Create a Design Brochure: A Video Tutorial
Today's printing tip video illustrates how to design a trifold brochure. Our graphic designer, Julie, walks you through the layout of a trifold brochure. She goes through each panel on the brochure and shares tips on how to design each section effectively.
Watch the video below to get important tips on designing a trifold brochure.
Video Transcript
I'm Julie with PrintPlace.com and today I'm going to talk to you about how to layout a trifold brochure. Trifold brochures' layouts can be a bit confusing, so let's run through a general layout.
1. This is your front cover or page one. When you open it, you have panels 2 through 4.
2. This is panel 5, your in-flight flap. And then this is your back page or panel 6.
First, let's talk about the front cover. This is your title page, so you want to keep it simple and eye-catching. To do this, use more graphics than text or incorporate a large photo with your logo or slogan.
3. Now let's move on to the inside panels. This is where bulk of your information will go, so again, keep it simple. Organize your information into sections rather than one long paragraph.
You want to keep your background subtle and avoid using white text on dark colors. Maximize photo and art whenever possible.
4. Now let's move on to the inside flap. Here is where you can include Frequently Asked Questions or additional information, along with graphics or photos.
5. Finally on the back panel, don't forget to place your contact information and incorporate your logo.

PrintPlace's mission is to provide customers with unparalleled printing services through the knowledge and expertise of its employees.