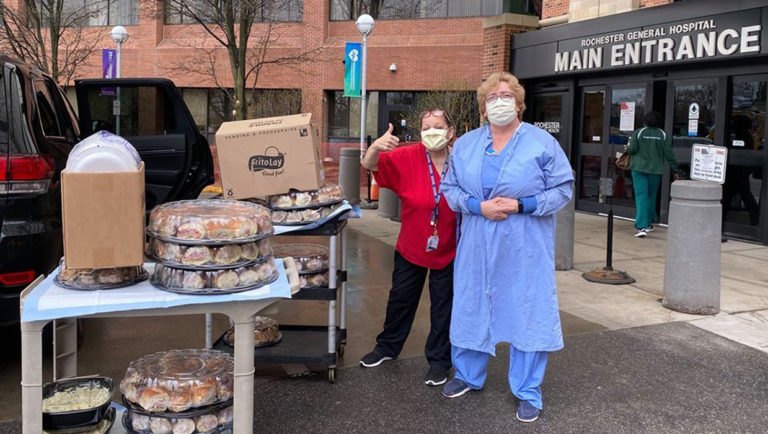 Coronavirus Sparks Acts of Kindness from Small Businesses, Grassroots
In times of crisis, we can only rely on each other to weather the devastating effects of the Coronavirus pandemic. While it may seem that the news we read every day is filled with depressing headlines, there are also plenty of inspiring stories to reassure us that humanity is well at work.
Stories of kindness and compassion like Talond Luckette providing food for first responders and grassroots nonprofit COVID Tech Connect donating smart devices to hospitals so patients can connect with their family and friends.
When Kindness Rains, It Pours
When it comes to inspiring stories, members of our community have generously shared their own efforts to pitch in and gather support for frontline workers and those who are badly affected by the pandemic.
We compiled some of the best ones to inspire you and pass on.
Pay It Forward by DiBella's Subs
DiBella's Subs, a family-owned restaurant started its PAY IT FORWARD campaign to support communities and frontline workers by providing a comforting meal.
"We received feedback from customers asking how they can help feed the essential workers who are supporting our community every day. We created the PAY IT FORWARD program allowing guests to donate trays to essential workers."
Customers can purchase sub trays for donation at 50% off the retail cost (one tray serves 8-10). DiBella's sends a free small sub coupon to customers for every tray they donate. If you want to donate a Dibella's Sub and learn more about the program, click here.
"Over 300 trays were donated just in the first 10 days of the PAY IT FORWARD program to essential workers and many more continue to be donated!"
Every food donation they deliver comes with a flyer to let essential workers know about the community's effort to uplift and support them and to say thank you for their sacrifices.
A call to pay it forward is sending ripples of acts of kindness and an outpouring of support for our essential workers….

Posted by PrintPlace on Tuesday, April 28, 2020
All Is Well Door Hangers by Praxia Partners
Praxia Partners-Accord Management owns and manages multi-family and senior apartment buildings in Central Ohio. Their properties are home to senior residents who are vulnerable to COVID-19.
Given the threat of the virus, their community had to endure self-isolation which limits the staff's ability to check on their elderly residents. This proved to be a challenge in ensuring the elderly are physically healthy and are coping well mentally and emotionally.
Thankfully, they came up with a creative solution using door hangers.
"We've started using these door hangers as an added way for our residents to communicate with our staff and feel a sense of solidarity in their act of social isolation. Our seniors flip their door hangers out to let us know they are okay during the day, and then our staff turns them over at night to prepare for the next day."
Amazing, right? Social distancing is no match for creative minds.
Laura Recchie of Praxia Partners-Accord Management shows us their door hangers in action.

Their multi-family and…

Posted by PrintPlace on Friday, April 3, 2020
Smiley Stickers by Smiling Under My Mask
Anthony Fusco, a respiratory therapist in Rhode Island, has found a brilliant way to spread good vibes and hopeful thoughts during these uncertain times.
He founded a grassroots movement called Smiling Under My Mask that sends smiley stickers to healthcare and support staff across the US.
Healthcare workers are putting Smiling Under My Mask stickers on their face mask as a way to set anxious patients at ease. The stickers remind patients that despite the clinical environment, there's a warm, encouraging smile underneath their nurse's and doctor's face masks.
"If we do not let coronavirus break our spirit then it will never beat us. We are all in this together, healthcare workers or not. I have seen firsthand how the stickers have instantly cheered people up and calmed patients."
Anthony believes that even with fewer reasons to smile these days, a smile is still the best medicine.
Anthony, a Respiratory Therapist in Rhode Island, has found a brilliant way to spread good vibes and hopeful thoughts…

Posted by PrintPlace on Tuesday, April 14, 2020

Follow us for more uplifting stories. And if you have one to share, we would love to hear about it.
Send your story to community@printplace.com or tag us on Facebook, Twitter, or Instagram.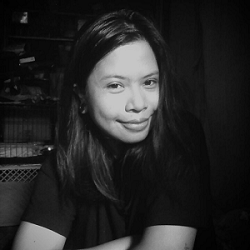 Roxanne is a furmom to 5 dogs and 4 cats. She loves to doodle, people watch, and obsessively wonder how Frank McCourt wrote Angela's Ashes.