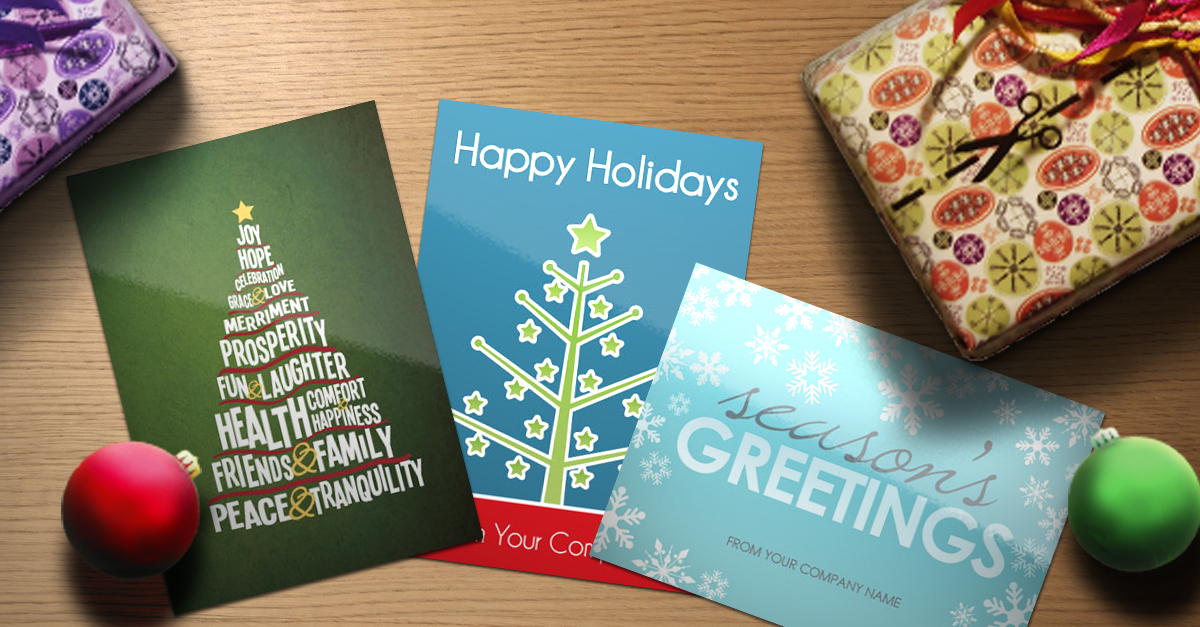 How to send your company greeting cards in a fraction of the time
As we get further and further into the holiday season, your time only gets more valuable. The reality of creating and sending quality greeting cards to your entire mailing list becomes harder to find time to do.
Benefits of Greeting Cards
Greeting cards are a great way though to promote your business without an obvious sales pitch. They allow you to keep your business top-of-mind in the form of a holiday message. Because you aren't forcibly selling your customers anything, they will be more likely to accept it as a friendly gesture. You get to wish them "Happy Holidays!" while you put your name on their desk. It puts your name in a happy place in their memory, which is exactly where you want to be.
It takes a lot of time to do it right
The issue though, is that there is so much to do around this time of year that extras start to pile up. Greeting cards can be forgotten. Think about all the work that goes into a full company mailing. If you want a custom greeting card, you will need a designer to create one. Then it goes through the hassle that is the company approval process. Wait. Have you found someone to print your cards for you? How long will that take? You have to order the cards, buy envelopes, buy stamps, address the envelopes, stuff them, seal them, stamp them, and send them out. I'm stressed just thinking about it.
Customizable designs
There has to be an easier way, right? One way to simplify the design process is to use pre-designed greeting cards that let you customize certain areas. Adding a photo of your staff and a message inside from your office could be the right touch to complete just the right professional but festive design.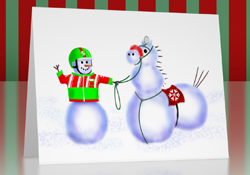 Plan ahead
You don't want to be standing in line at the post office December 24. Ideally your cards should arrive in early to mid-December so plan backward from there. How many days will they take to reach their destinations? (This depends on the length of their trip and the class of mail you use.) Then determine how long it will take to print and design.
It is a good idea to mail them First Class if you'd like to keep your mailing list updated. First Class will ensure you receive any returns to let you know about an updated address.
Short on words?
You don't need to write a long message to be heard. People will appreciate you taking the time to send a greeting, so if you don't have much to say, just keep it simple with a "Happy Holidays and a Happy New Year from your favorite dentist!"
Do keep the message secular though. In business relationships, it's best to err on the side of caution when sending anything around the holidays.
Save valuable time: Use a printer with mailing services
There is a way to have your greeting cards printed and mailed for a lot less work too. In fact, I estimate it will take about 5% of the time. If you use a printer with direct mail this year, you can spend your time shopping for presents, baking cookies, and drinking eggnog. (Whether or not you add rum is up to you.)
No more addressing, stuffing, or licking.
I even have an idea of where you can print and mail your Christmas cards in one place. This place has fast turnaround times to help with last minute orders. PrintPlace.com's direct mail services can mail your cards or any holiday marketing for you. You knew I was going to say that, didn't you?
It's true though. We are happy to help make your busy holiday time more joyful. If you'd like to know more, give us a call or visit us online at PrintPlace.com.
877-405-3949, M-F (7am – 8pm CT)
Writer. Marketer. Enjoying writing about printing and marketing. Other things to talk to me about at a cocktail party include travel, dance, and food. Find me on Twitter @writtenbyemilie