The Do's and Don'ts of Client Holiday Cards
The holidays are a crucial time for small and medium businesses. They're the best season for boosting sales and maintaining your client relations. Send out holiday cards to clients helps your business with the latter. Sending out heartwarming and professional greetings reminds them you value the relationship. They also keep your business top of mind.
The holiday postcards you send out can make or break every connection. To ensure your clients continue doing business with you in the next year, here are several do's and don'ts when creating your corporate holiday cards.
What To Do and Not to Do on Your Holiday Client Cards
What you put on a holiday card is as crucial as what you avoid. Check out the infographic below for the do's and don'ts that determine what you'll place and remove from your postcards:
The Do's of Holiday Cards to Clients
Unsure where to begin when composing your holiday business postcards? Here are the essential parts of your seasonal greeting and why they're crucial to completing your message:
Focus on the emotional or personal aspects of the holidays. 
Your business caters to diverse customers, so never assume they only celebrate Christmas. Instead of greeting with "Merry Christmas" or the generic "Happy Holidays," lead with emotional aspects like finding joy, peace, or purpose with your loved ones. Think about what makes the holidays unique for everyone, regardless of religion and culture. From there, you can come up with a unique and unforgettable greeting.
Share details on how your team is spending the holidays. 
Ask your team what they're looking forward to during the holidays. Make sure they give specific and honest answers. See which ones stand out and share these with your customers on the holiday postcard. Lead with a question asking customers what they love about the holidays before sharing your employees' answers.
Thank customers or clients for their support. 
Your customers are the company's holiday cards' focus. Remember to thank them for their support and constant purchases. They'll appreciate your recognition while you also show that the connection goes beyond business. Be sure to focus on your gratitude and appreciation for the card. There is a better time to sell or promote anything related to your business.
Include a handwritten element on the card. 
You could write down their names or add your signature to close the message. You could digitize your signature if you're sending out thousands of holiday postcards. This personalized aspect shows customers you gave time to complete each postcard.
Stick to a professional tone for your message and images. 
Avoid informal greetings and candid images, like a photo of a wild pool party or people drinking shots. The idea may seem hilarious initially, but your reputation is on the line in every postcard. Stick to professional images like a group photo of employees in ugly sweaters. These themes ensure customers maintain an excellent perception of your business.
Send your holiday postcards early. 
Avoid the holiday rush and your postcards getting lost in transit. Order your postcards in advance to guarantee customers receive each personalized note. We recommend creating and completing your holiday postcard order as early as now so they're ready for sending out by early December. Customers are likelier to keep postcards they receive before the holidays and miss those that arrive past the last week of December.
Don'ts for Holiday Postcards for Businesses
What you avoid saying is just as important as what you write on the postcard. Keep these "don'ts" in mind while composing and editing your holiday greeting:
Don't greet your customers with "Merry Christmas" or anything holiday specific. 
Keep in mind that only some people celebrate Christmas in December. Avoid greeting your customers with "Merry Christmas" or anything related to a religious holiday. A specific greeting might imply you're not paying attention to your customers. It's best to play it safe and focus on the non-religious aspects of the holidays.
Don't spend too much time talking about your company.
Holiday cards are like letters to your customers. Always focus on them first when writing your seasonal message. If you need to talk about the company, stick to a few sentences about your staff. You could also touch on a charity the company is helping this season. From there, you can send your well-wishes or ask them to donate to the cause.
Don't include a sales pitch or your logo on the design. 
Holiday postcards are not the medium for soft selling your company. Focus on greeting and sending well wishes to the customer. Your client won't continue reading the card if you focus on sales and promotions. But they will read a message you've personalized and given time to write.
Don't send out a generic message. 
When crafting your holiday message, ask yourself the following questions: Who are your customers? What are they doing over the holidays? How has your product helped them in their everyday lives? See what answers come up and use these to create a message personalized for your customers.
Don't send your cards last minute. 
Create a schedule that will deliver your postcards ahead of the holiday rush. Avoid sending them out two weeks before the last week of December, as your postcards may get lost in the mail. If you're ordering postcards online, account for the production time and how long it will take for the prints to arrive before customer delivery.
Don't be too casual in referring and talking to the recipient. 
Always include your customers' last names on the envelope and postcard. Avoid referring to them on a first-name basis. Don't forget any titles associated with their name, if there are any. While the tone shouldn't be too formal, a casual address might turn off your older recipients.
Now that you know what to and not to include on your corporate holiday cards, you can start finding the best features on PrintPlace. Choose from half-fold postcards for that greeting card effect or raised spot UV or metallic options for that added shine. After selecting the best postcard for your business, you can create the design online or upload a print-ready file to the site. Whatever you choose, PrintPlace makes it easy every step of the way.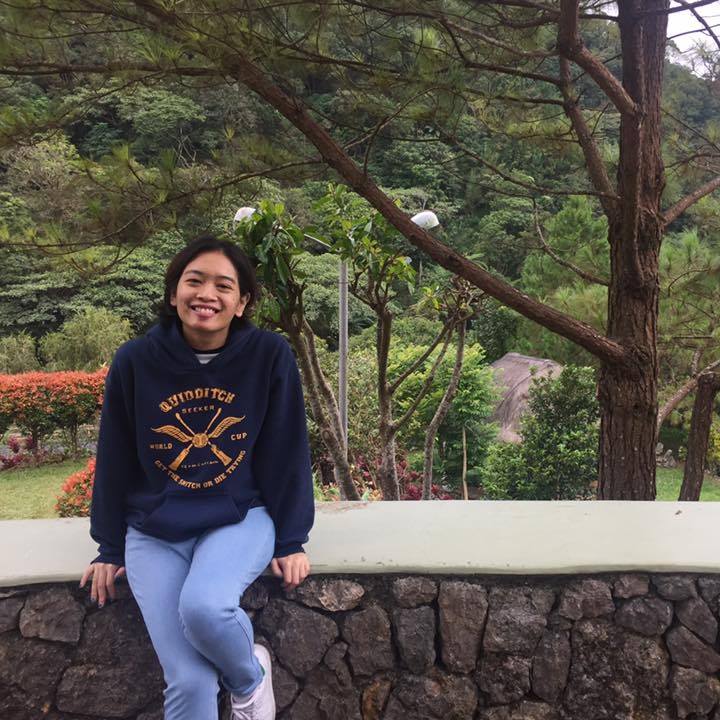 Angela's first love is food but her second love will always be the written word. She loves discovering new ways to tell stories and reads everything from YA to memoirs. Her time away from words is spent either with her three dogs or catching up on her favorite Netflix shows.