Outdoor Banners
Choose from standard sizes & display options
Print in sturdy, waterproof & all-weather materials
Create a design online for faster production
Stand Out From Any Distance
Advertise big sales, promos, and events on visible outdoor banners.


Find the Best Outdoor Banners for Your Public Promotions & Advertisements
Need a large, public display that can withstand rain, wind, sun, and other harsh weather elements? Print outdoor banners that look good as new even after weeks-long exposure. Choose from sturdy vinyl, wind-resistant mesh, or wrinkle-resistant fabric. All custom banners come with their corresponding standard sizes. Print on both sides or stick to one, depending on the visibility you require. Find out how you can narrow down the best outdoor banner printing for your business:
How to Choose Your Custom Outdoor Banners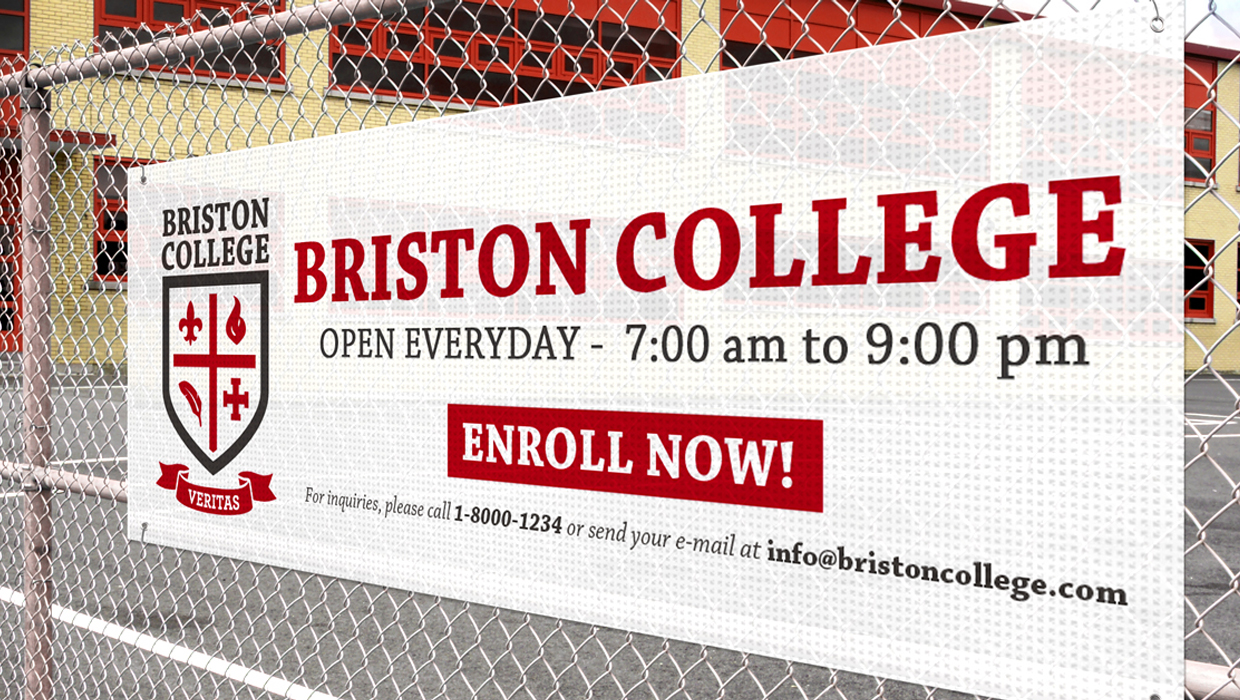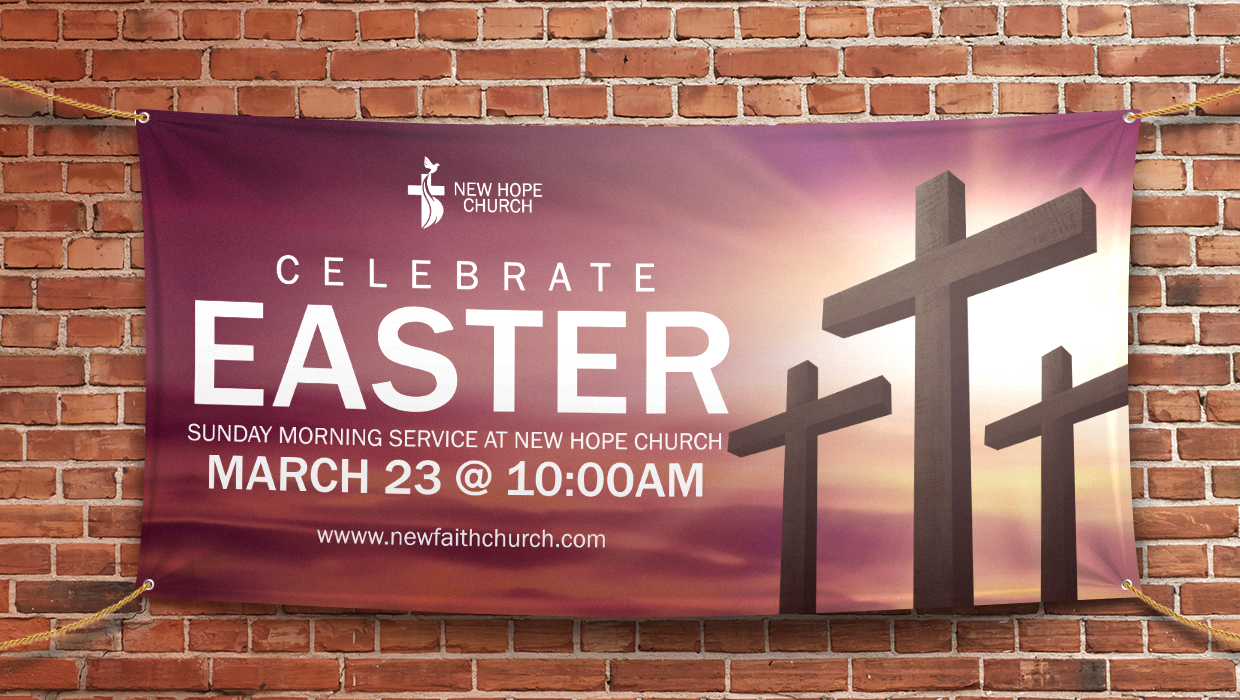 The Best Banners for Large, Public Displays
Vinyl banners come in 15 oz., the top-choice for long-term outdoor use for up to 5 years. It provides the best views from a distance and up close. It also comes in a more affordable 13 oz. vinyl that also lasts years and is best printed in matte for maximum readability in bright, sunny weather.
Fabric banners are perfect for temporary outdoor displays and long-term indoor promotions. It's made of a wrinkle-resistant and machine washable polyester fabric that keeps the colors bright and the design good as new.
The Sturdiest Banner Material for Extreme Weather Conditions
Mesh banners are the top choice for areas with extremely windy weather conditions. The lightweight material allows the air to pass through without compromising the visibility of the printed design.
The Go-to for High-Traffic Areas
Pole banners are perfect for displaying along streets, sidewalks, and other areas where crowds pass through. Comes in tear and weather-resistant vinyl materials that withstand all kinds of outdoor conditions.
X-Banner stands are made of thick and sturdy vinyl built to last for years. Ideal for vertical displays that are moved around or stored after their temporary display.
A Presentable Outdoor and Indoor Option
Deluxe Retractable Banners come in sturdy polyester fabric or vinyl. The polyester is recommended for indoor banner use and comes with a UV coating to brighten colors. The vinyl is the best option for temporary outdoor displays or anything brought outside thanks to its water-resistant and fade-resistant qualities.
All banner types come in various standard sizes. You can also add
finishing options such as grommets or pole pockets
, depending on how you will secure the display. The smaller forms such as deluxe retractable and X banner stands come with a soft carrying case for portability.
Upon choosing your features on the online calculator, the total price and unit cost will appear at the bottom.
The larger your order quantity, the lower you spend per unit
for cheap outdoor banners.
Four Easy Steps to Order Outdoor Banner Printing
1. Consult our print experts for your queries and clarifications.
Have a list of questions about PrintPlace's online printing services? Contact any of our print experts from 7 am to 8 pm CT on Mondays to Fridays. They'll gladly answer all your questions and walk you through the technicalities of printing.
2. Download a print-ready template.
Prefer to create the banner artwork on a specific editing program? Head to your chosen banner's "Layout Templates" and select the size you need. A ZIP folder with the following formats will download for you to choose and open the preferred format on the corresponding program:
Adobe Illustrator (AI)
Adobe InDesign (INDD)
Adobe Photoshop (PSD)
Microsoft Publisher (PUB)
JPEG/JPG
PDF
3. Use the online design tool.
Have no design background but need to create the banner artwork yourself? Select "Design Online" at the bottom of the online calculator. This will take you to the intuitive online design tool that loads on your browser. You can easily add images, edit text, and combine colors using the menu.
4. Review the free PDF proof and approve it for printing.
All submitted artwork goes through a detailed human and automated review before production. If you prefer to ensure the file is ready for printing, review the art quality checkpoints here.
If you upload the file directly on our site, choose "I need a PDF proof" from the Proofing Options section. We will only print the file after we receive your online approval.

Outdoor Banners FAQs
How long do vinyl banners last?
Vinyl banners last between 3 to 5 years. The thicker 15 oz. vinyl is sturdier, while the 13 oz. vinyl provides the same level of protection forat a lower cost.
What is the best material for an outdoor banner?
The 15 oz. vinyl is recommended for outdoor banners that will be exposed to sun, rain, and other weather conditions.
Mesh vinyl is recommended for extremely windy conditions as it has holes for the air to pass through.
What are the finishing options or hanging choices available for my banner?
Hemming folds over the edges of the banner so that the whole sign does not lose its shape. Recommended for banners that will be hung from the edges.
Grommets are metal holes added to the corner of each sign for hanging with strings or ropes.
How soon can I receive my custom outdoor banners?
To find out how soon you can receive your banner, enter your ZIP code and we'll calculate the estimated arrival dates based on your location.
---
Related Products
Top Sellers