Bottle Boxes
Made of corrugated cardboard that protects fragile items in transit
Add custom inserts to present each bottle upon opening
Create and preview your design using a 3D tool online
Get the best packaging fit for transporting bottles to your customers.


Personalize the Details of Your Bottle Box Packaging
Create extra sturdy and well-designed bottle boxes for your business. Whether you sell drinks for consumption, skincare and healthcare products, or arts and crafts items that require bottles, we offer three kinds of boxes to fit your needs. Not sure how to begin? Here's how you can narrow down the best choice and features for your custom bottle boxes.
How to Choose Your Bottle Box Packaging
Product boxes are recommended for single bottled items that will be on display or stored inside another packaging. These come in lightweight cardstock for smaller, less fragile items like beauty and skincare serums, dropper bottles, or cosmetic jars. But you can also print the design on 3-layer corrugated cardboard that can withstand external impact in transit
Mailer boxes best suit curated gift sets or packages presenting differently sized bottled products. These are made of sturdy corrugated cardboard that protects each item while keeping the design sleek and professional looking. Other tailor-made features you can include are custom inserts that will keep the bottles safe and presentable upon opening
Shipping boxes are the best option for bulk deliveries. These are also made of thick corrugated cardboard and come pre-glued for faster assembly. We recommend these for transporting large shipments that will restock your store or order fulfillments in different locations.
Keeping Your Brand and Bottles at Their Most Presentable
You're given complete control of the order and creation process—from inputting the box's specifications, creating a design online, to reviewing the online file before it's manufactured. Check out the options available for your bottle box packaging:
Box Type
Product Boxes
Mailer Boxes
Shipping Boxes
Dimension Range
Length: 0.75"- 30"
Width: 0.75" – 20"
Depth: 1.75" – 20"
Length: 3"- 25"
Width: 2"- 25"
Depth: 1"- 15"
Length: 2"- 30"
Width: 2"- 29"
Depth: 2.5"- 32"
Materials
(a)
14 pt. Cardstock
18 pt. Cardstock
24 pt. Cardstock – Thickest among the 3

(b) Corrugated cardboard
Standard White Corrugated Cardboard
Premium White Corrugated Cardboard
Premium White Corrugated Cardboard w/ Glossy Ink
Kraft (brown) Corrugated Cardboard
Coating
Glossy – bright shine
Matte – Elegant, muted finish
High gloss – Colors come out bold; gives the highest shine
N/A
Printed Sides
Outside Only
Inside Only
Outside and Inside
Blank/No Printing
Minimum Quantity
1 sample box
The process continues to be easy after you've chosen the right specs. Build a box from scratch using the 3D online design tool that loads directly on your browser. Select "Design Your Shipping Box Online" after choosing your bottle box features and it will load a flat layout of the specifications besides the 3D preview. Every time you update a section on the flat layout, the 3D tool will show its new appearance.
Have questions about our custom printing services? Talk to any of our experts via phone or live chat. They'll gladly answer all your questions about the process and the options we have to offer in our online printing services.

Bottle Boxes FAQs
Can I review the design before it's sent to production?
Yes, you can view the free PDF proof online and check the file for any errors before it's produced. After using the 3D online design tool, select "Add to Cart" and a pop-up window will appear. Choose "Send me a PDF proof" from this window to receive the file via email. We will only send your file for production once we receive your approval.
How soon can I receive my order?
Standard orders that start at 25 pieces take 10 to 15 business days to produce for product boxes and 10 to 15 business days for mailer and shipping boxes.
If you're meeting a tight deadline, select "Expedite Production" and we'll have it ready for shipping after 6 to 8 business days.
Is there a minimum order quantity?
No, you can order 1 sample box to see if the resulting bottle box will fit your requirements. A sample order is faster to produce, in just 3 to 5 business days.
Can I upload a file for production directly on your site?
No, we do not accept direct uploads of bottle box designs. But you can input the specs based on the file and request a dieline template. A PDF file showing the bottle box's flat layout will be sent and you can use this as a guide on where to place each section. The dieline templates also include the printing guidelines that ensure no detail is missed after production.
---
Custom Packaging Tips and Business Inspiration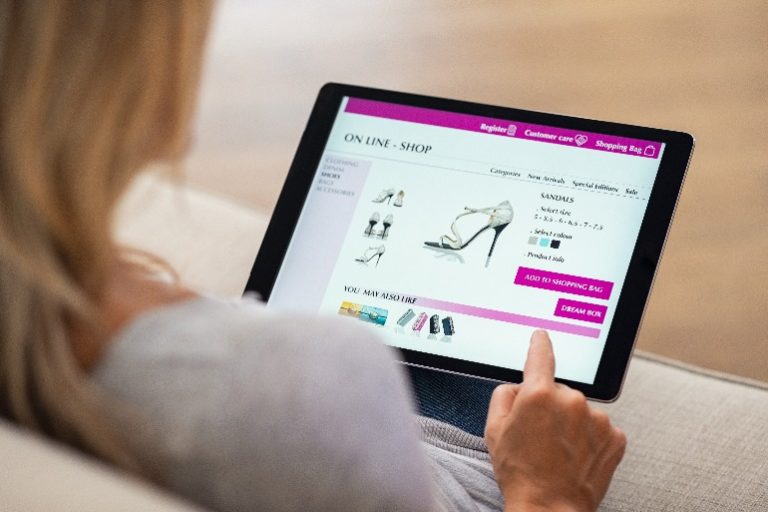 5 Ways to Maximize Custom Packaging for Better Customer Returns

Packaging helps ensure that repeat purchase from a first-time customer.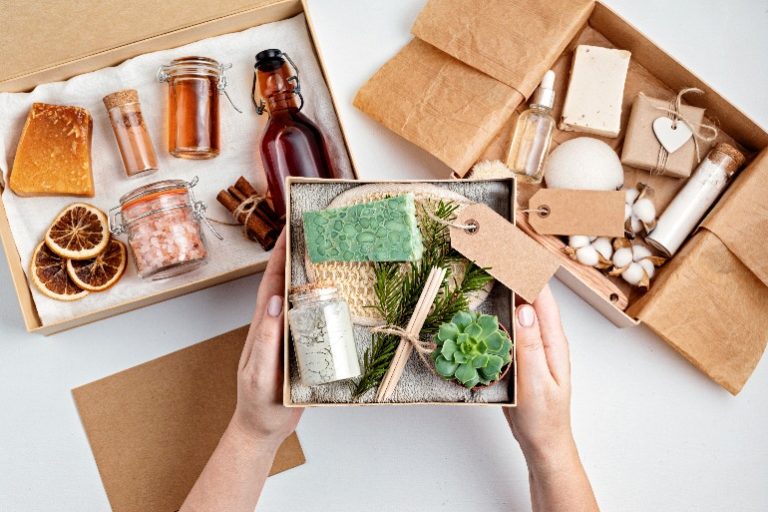 7 Ways to Reduce Your Packaging Costs

Need to stretch a limited budget but want to look your best? Here are 7 ways you can save on packaging expenses.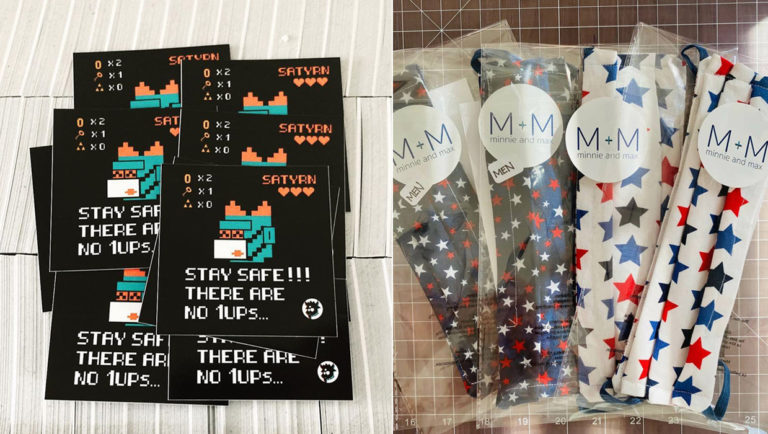 Small Businesses Emerge with Creative Solutions for Pandemic Challenges Through Stickers

See how these businesses got extra creative in the new normal using stickers on their custom packaging.


---
Related Products
Top Sellers