Custom Gift Boxes
Create curated experiences your clients, customers, or employees will love. Send out exclusive items for special occasions or deliver several themed gifts to show your appreciation.
Custom Printed Gift Boxes
Personalize every detail of your client or corporate gift box.
Available in custom sizes, materials, and finishes
Sturdy cardstock or corrugated cardboard
No minimum quantity to order
3 protective coating options
Shop Product Boxes
Withstands external impact in transit
Design & print the box interior
No adhesive assembly
Shop Mailer Boxes
Ideal for shipping large & heavy items
Printed on durable corrugated cardboard
No minimum quantity to order
Shop Shipping Boxes
Custom Boxes: The Perfect Packaging Solution
With companies having teams based in different cities or countries, small to large businesses alike had to adjust how they establish and sustain connections with employees and customers based in various locations. Custom gift boxes bridge the distance across teams and markets located around the world. Sending out a personalized custom gift box assures employees the company values their performance despite their limited face-to-face opportunities. Loyal customers and VIP clients are reminded of your business' value every time they receive a seasonal gift or branded goods they can use in their daily lives. Remote event attendees feel they're part of a bigger conference when they receive goodies from the organizer.
As a business owner, events organizer, or HR manager, you want every detail of the custom-printed gift boxes to impact the recipient. Personalize your box and achieve the perfect size by selecting the right size, material, and coating you need. Find out how you can create the ultimate gift experience for your best customers, clients, or employees.

Select the best box type for the experience.
You'll need the right box to ensure that all your items fit inside and last throughout the trip:
Product Boxes
The best choice for boxing single food, cosmetic, electronics, and other small gift items like candles.
Industries
E-Commerce, Food, Cosmetics, Health & Beauty, Electronics, Retail
Lightweight and durable enough to be stores stored inside a bigger shipping or mailer box.
Mailer Boxes
Large enough to display and store several differently sized items. The go-to box for delivering gifts.
Industries
E-Commerce, Clothing & Apparel, Health & Beauty, Electronics
Made of corrugated cardboard, a three-layer material that withstands external impact in transit.
Shipping Boxes
Large enough to fit big, bulky items and made of heavy-duty material.
Industries
Textile, Fresh Produce, Electronics, Healthcare, Appliances
All boxes arrive pre-glued for fast and easy assembly.
Once you've indicated the dimensions of the box you want, you can start using the online design tool to create and see how the box would look like.

Create a design that enhances the unboxing experience.

Put thought into every detail that goes into your custom gift box design. The colors, shapes, and text should come together to boost the unforgettable gifts you're delivering.
The online design tool lets you add every element to complete the box's look. It includes all the necessary tools for you to add shapes, text, and colors on both sides of the custom gift box.
Start with a sample or order in bulk to maximize your budget.
Unsure about ordering multiple custom gift boxes with lids in one go? Start with one sample box in the exact size, color, and design you require. No minimum quantities required to order.
You can also save on the price per box and order custom gift boxes wholesale. A larger quantity order ensures that you maximize the budget available.
Whether you're creating a custom wine gift box or something simpler for a small event, PrintPlace makes every step easier and with enough choices to get what you need. Start personalizing your custom printed gift boxes today.
Custom Printed Gift Boxes FAQs
How soon can I receive my order of custom gift boxes?
The standard production time for each box is as follows:
Product boxes: 8-10 business days
Mailer and shipping boxes: 10-15 business days
Is there an expedited production timeline available for rush orders?
Yes, you can check the "Rush Production" option below the standard timeline. Product boxes are expedited in 4 to 5 business days, while mailer and shipping boxes can be rushed to 6 to 8 business days. Your custom gift boxes will be shipped after the indicated production timeline.
Do you offer custom quotes for features not found on the site?
Yes, you can visit the "Can't find what you're looking for? Get a custom quote" link below the product calculator. The link lets you email our custom box team, and they'll give you a quote for the custom box that you need.
Custom Gift Boxes Inspiration
Check out these helpful guides on customizing the design, assuring quality, and developing a strategy for your custom gift boxes.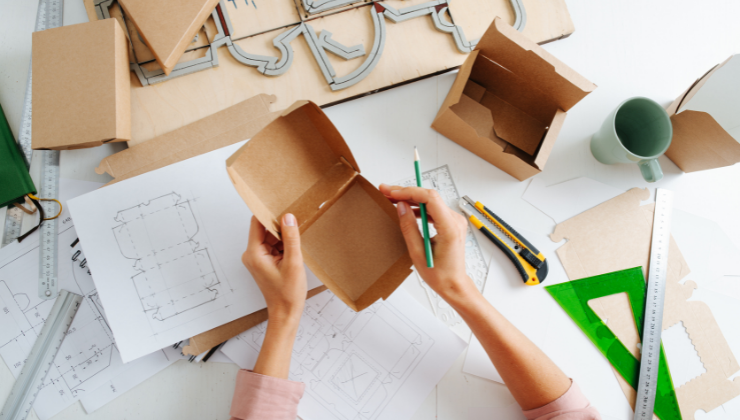 The Ultimate Custom Box Printing Checklist

Check out our complete custom box printing checklist.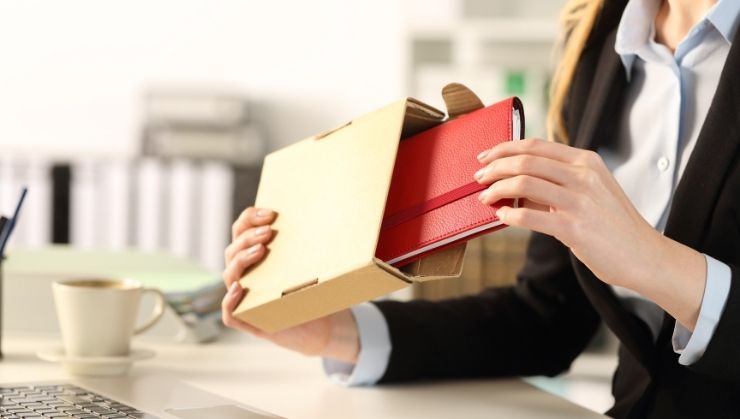 Guide to Effective Corporate Gift Packaging With Boxes

This comprehensive guide shows you how to prepare a budget, prepare a list of customers or clients, and package design that will appeal to the gift's recipients.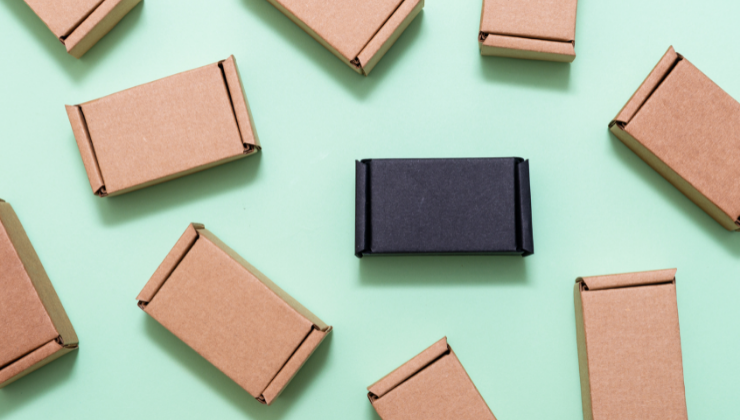 How to Come Up with the Best Custom Gift Boxes for Your Employees or Customers

Create custom gift boxes that can encourage employees, pull customer leads, and retain loyal consumers. Check out our comprehensive guide below: