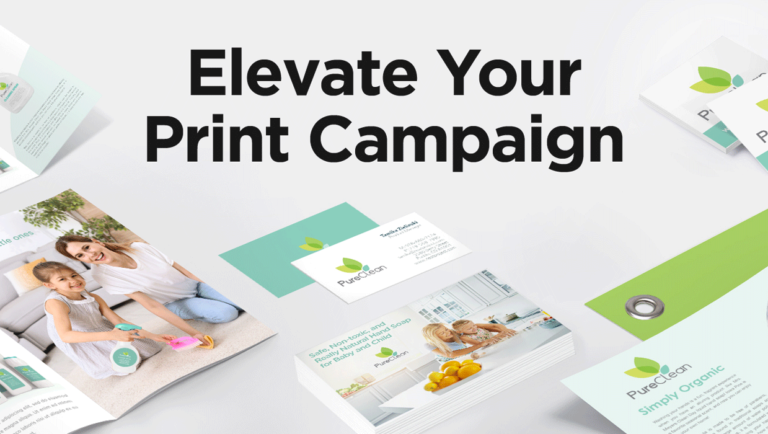 How to Utilize Printing to Win Big at Your Next Trade Show
Printing can take your trade show exhibit to the next level. But before we go into the "how", let's go through how trade shows can help grow your business.
The Real Value of Trade Shows
Trade shows give you a great opportunity to showcase your products and services to a large number of potential customers at any one time. Combine this with the ability to interact face to face with prospective clientele and you have what could very well be a goldmine.
You have a multitude of direct sales opportunities at trade shows. Customers can see exactly how your products work. You can walk them through and answer all their questions about your services. You can definitely sell at trade shows with 81% of trade show attendees having buying authority.
Trade shows will allow you to discover the latest trends and innovations in your industry. Research shows that 92% of trade show attendees come to see and learn about new products and services. This is why such conventions are perfect launch pads.
You will also get to see what your competitors have to offer. Likewise, you can network with suppliers, developers, and other industry movers and shakers. Studies show that 77% of executive decision makers found at least one new supplier at the last show they attended.
Leverage all the knowledge and connections you gain to improve your business strategies or develop new ones.
How to Prepare for Trade Shows: The 4 P's
Careful planning and preparation are critical because trade shows need the investment of money, time, and effort. Here are the four "P's" to remember when preparing for a trade show.
Plan your every step.
Decide which trade shows you're going to throughout the year. Choose those that are financially feasible and can benefit your company the most.

Coordinate with trade show organizers. Secure your team's flights and accommodations. Consider all logistical possibilities like shipping and transport of products and trade show display materials.
Prepare your teams.
Get your sales, marketing, and executive teams ready. Create presentations like slide decks, videos, and the like. Write call scripts and prospect follow-up emails.

Have merchandise ready to sell and give away.
Publicize your events.
Tell the world that you'll be exhibiting at a trade show. Spread the word through social media. Use traditional marketing avenues like TV, radio, and print. The aim is to get as many people to come to your booth at the trade show as possible.
Print your trade show materials.
Start printing everything you need way ahead of time. Turnaround times will depend on what print products you want to use. It can take as short as the same day or as long as seven business days.

Get all your designs ready before going to PrintPlace to make the process faster.

Ensure you maximize your return on investment by using all the essential products you need to print for trade shows listed below.
It is ideal to have all your logistical needs ready two weeks before each trade show. This will give you time to add or change things.
What You Need for Trade Shows
You need a complete arsenal of print products to win big at trade shows. Having a wide array of marketing materials at your disposal will increase the chances of getting the results you want,
Here are the seven essential products you need to print for trade shows.
Business cards are definite must-haves for any event with networking potential. They have served as symbols of trust and loyalty in the business world for a long time.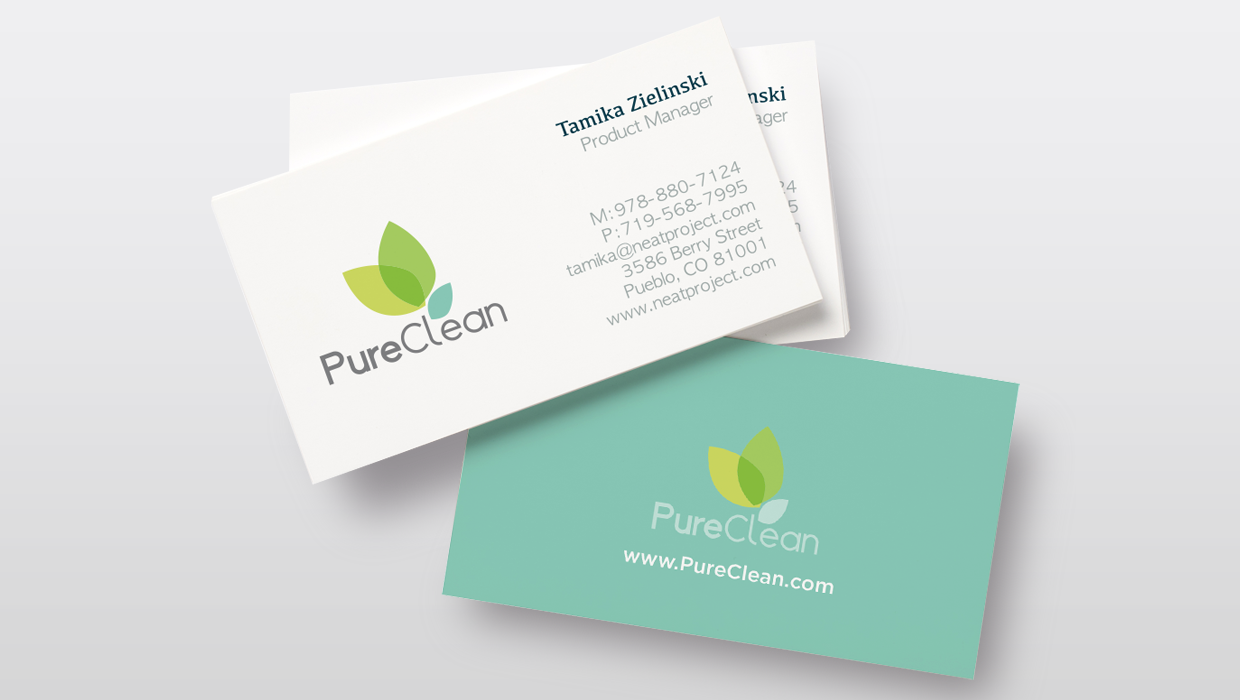 Make yours unique and memorable.
Use different shapes like square, circle, or oval. Try unusual shapes using PrintPlace's die-cut process.

Try different materials like plastic, silk, or velvet.

Apply spot UV, foil, or painted edge features.
The possibilities are endless. Just make sure they are one of a kind. Here's a guide on how to make business cards that stand out.
Booklets and catalogs are great for getting a lot of information across because of its multi-page format.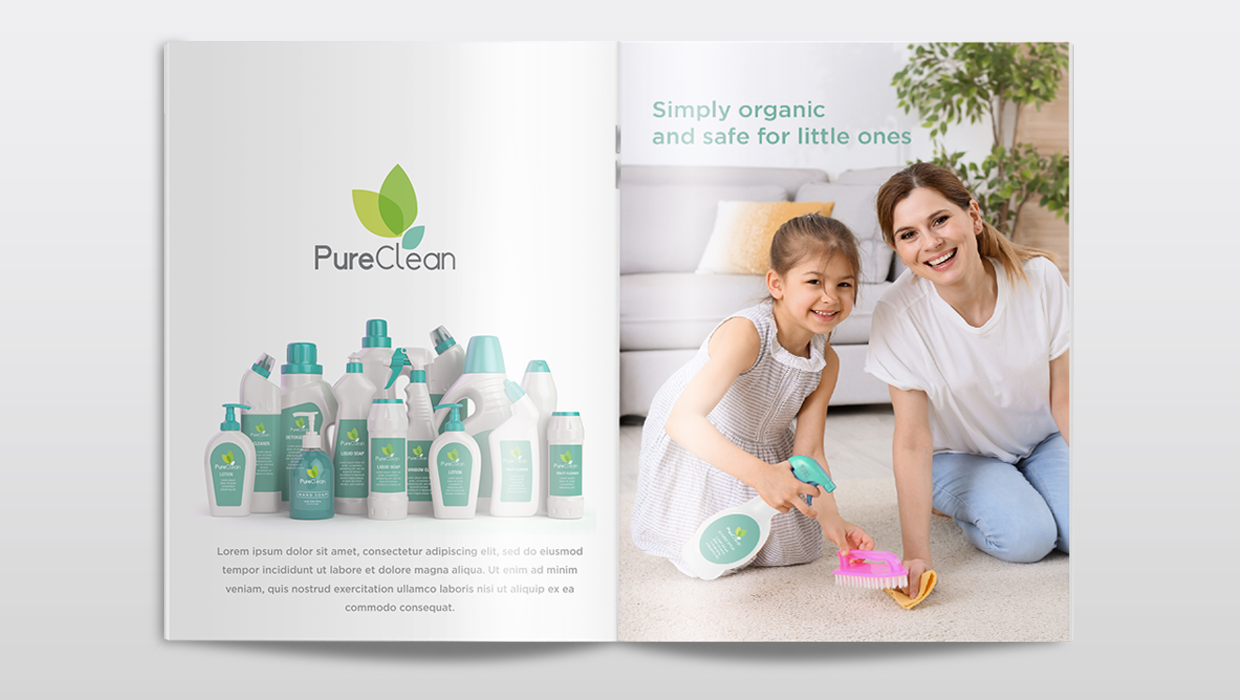 Showcase your products and services.

Create manuals and how-to guides to teach customers how to use your products.

Write a brand storybook that tells how your company came to be.

Give them out as event programs for the trade show or coupon booklets for discounts.
Booklets and catalogs are versatile so you can design them however you want to fit your needs. Here are five tips on how to design booklets and a guide to creating an effective catalog design.
Postcards are useful tools to market your brand across great distances.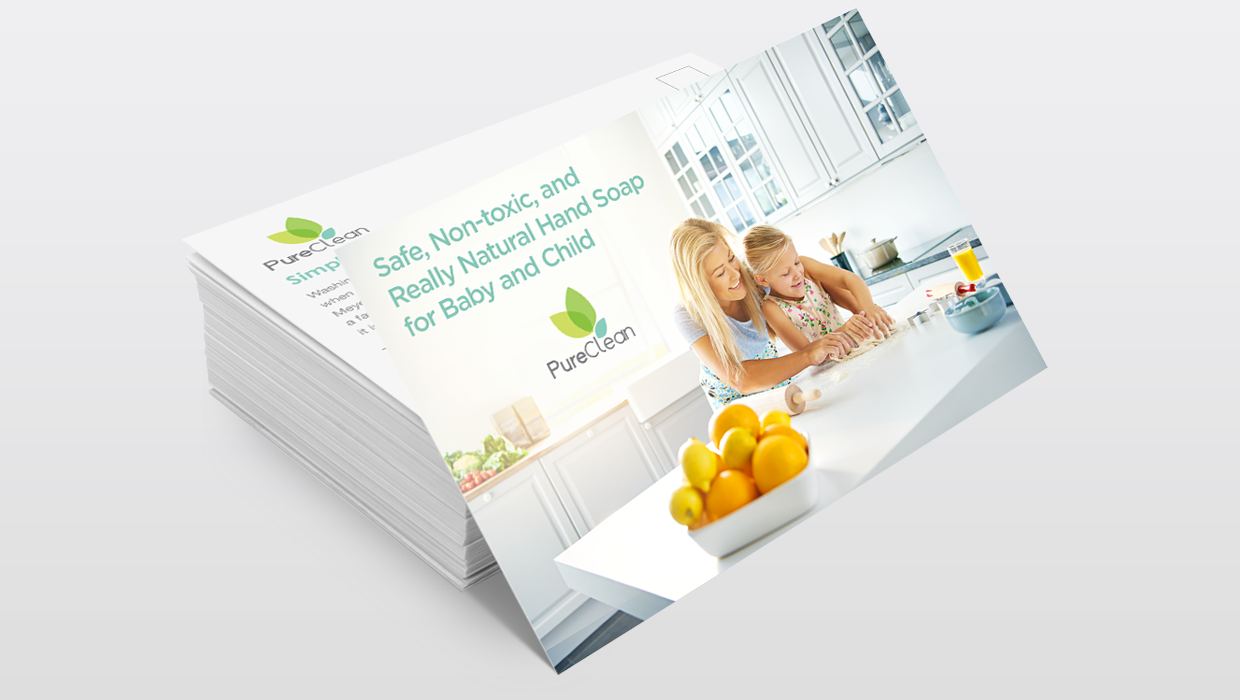 Send postcards out to inform people about your upcoming trade show. Include exclusive offers that they can only redeem at the event.

Give postcards out as trade show mementos or for people to send out to their colleagues, friends, and family.
However you may want to use them, postcards are cost-effective marketing tools. Here are five powerful reasons why you need postcard marketing.
Backdrops will set the scene you want to create at trade shows.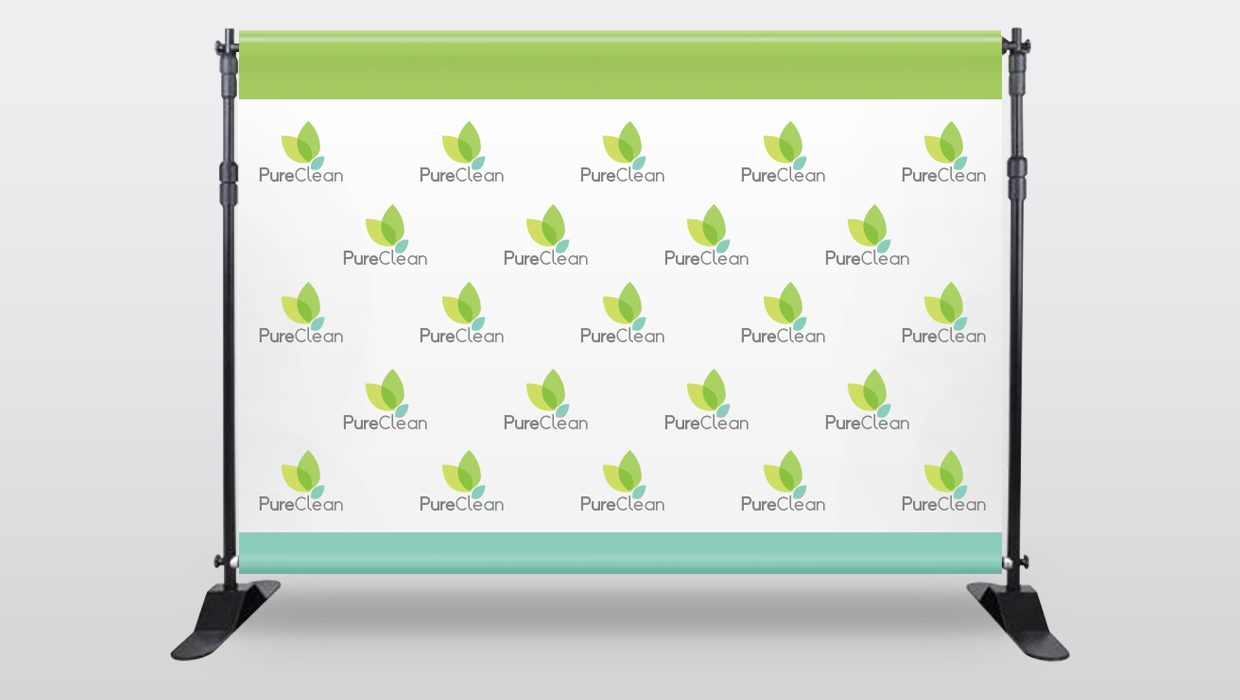 Design eye-catching backdrops to instantly grab potential customers' attention from afar. A well-designed backdrop can create an inviting ambiance for customers to discover and learn about your brand.
Your design with your logo and company colors can serve as the perfect background for photos and video interviews.
Labels are your brand's stamp of excellence.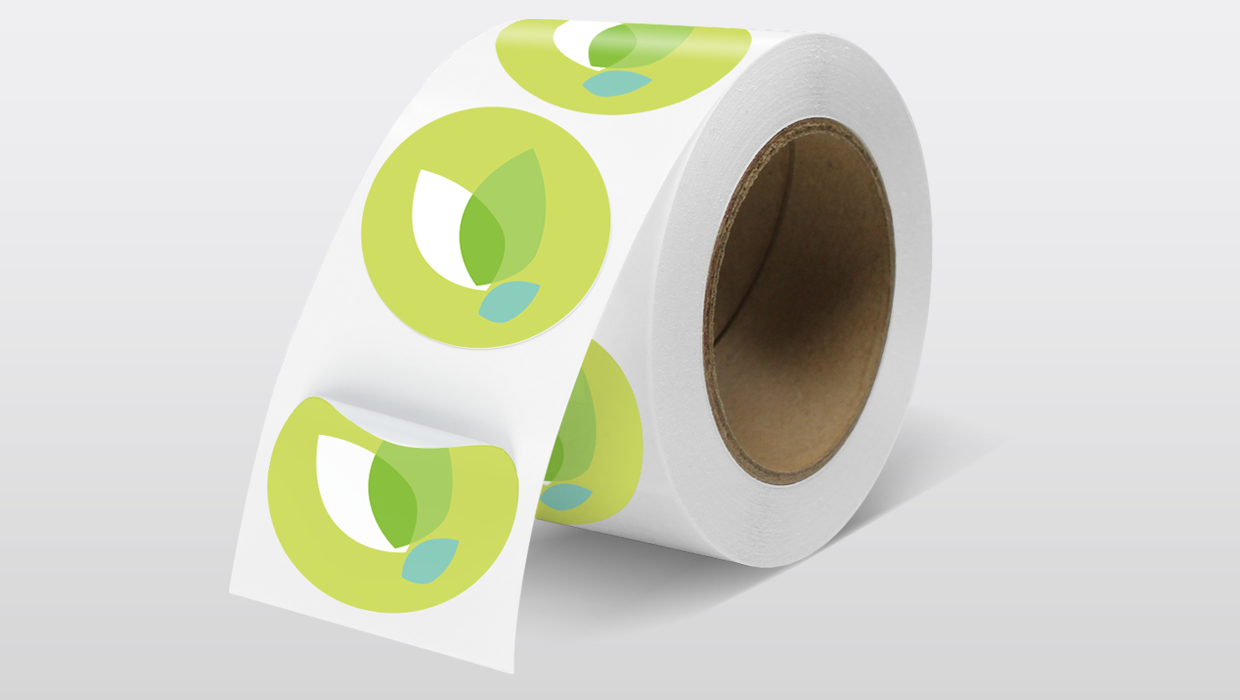 When you make high-quality products, you evoke emotion. Food can bring out feelings of joy and excitement. Clothes elicit feelings of warmth and safety. Customers associate these emotions when they see your labels. This is why labels are important for brand recall.
Also, beautifully designed labels can tell a story with just one look. Here's how you can tell a story with custom labels.
Brochures are staple marketing materials for trade shows. They give customers a concise overview of your brand.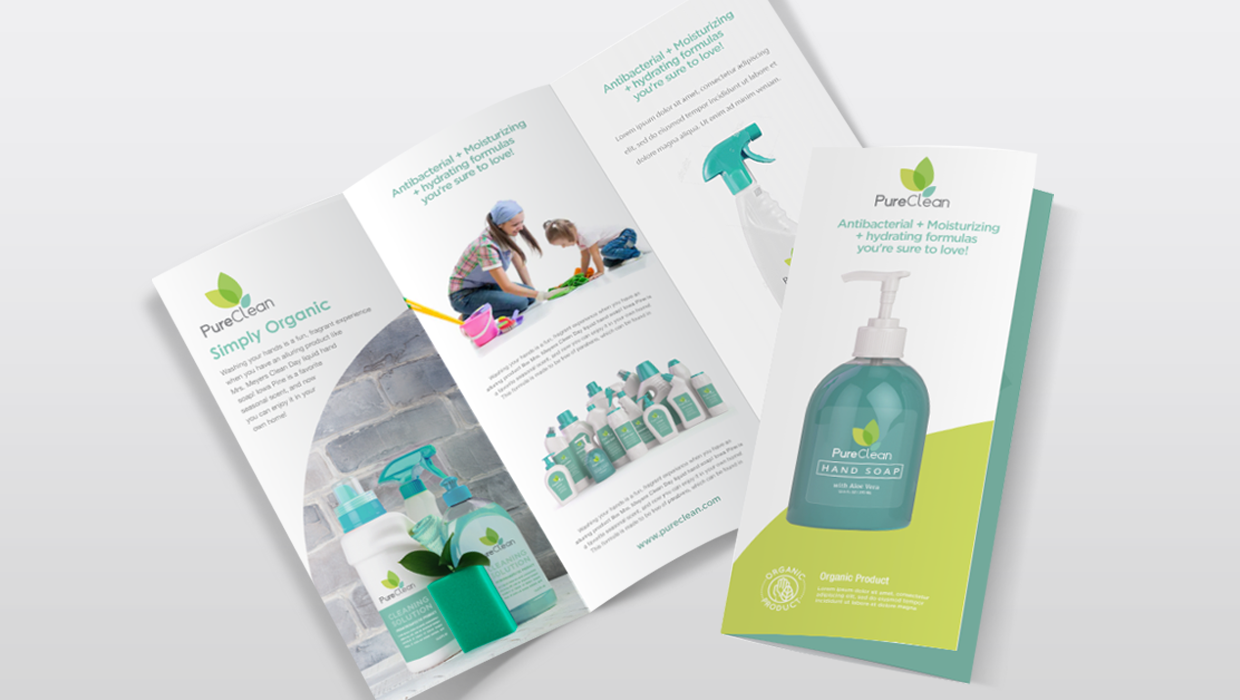 You can showcase specific products and services along with promos associated with them.

Brochures can also tell a short story about your company or organization.
They have 1,001 uses and their design can be left to your imagination. Here are four tips on simple yet effective brochure design.
Conclusion
When done right, trade shows create lasting impressions and potentially long-term business partnerships. This is why you should be meticulous in planning and preparing for them. Ensure you have your business cards, brochures, booklets, catalogs, labels, and backdrops ready. Having the complete set of marketing tools will drastically increase your chances for success.
Attending a trade show? Print your trade show materials at PrintPlace!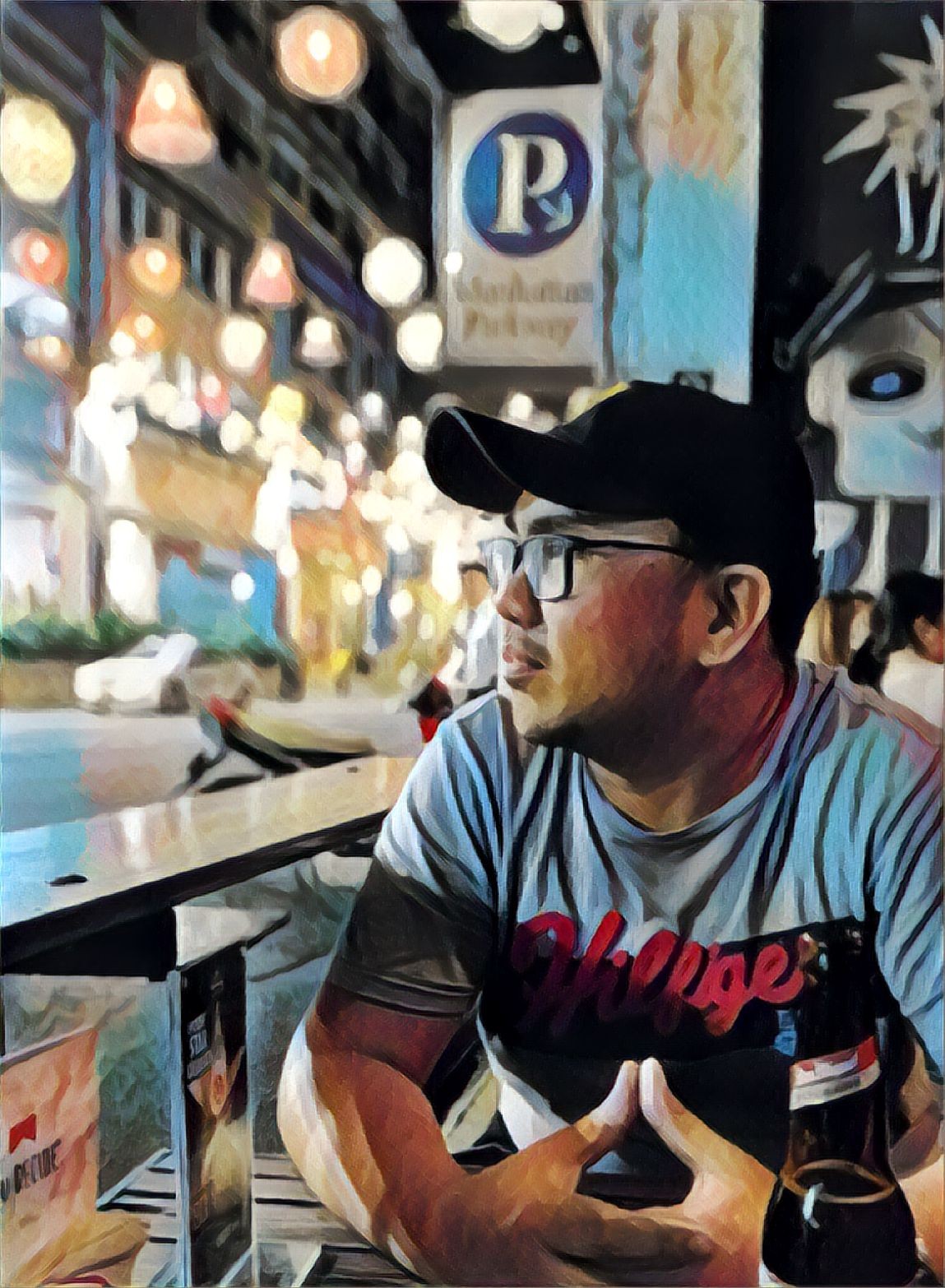 Ryan is a writer and subject matter expert for PrintPlace. He has a fondness for putting words together that bring smiles to people's faces. When he's not pounding away at the keyboard, he's watching movies, TV shows, and sports. Ryan is a full-time realist, part-time TV-gazing couch potato, fast food connoisseur, lager meister, and fan of awesome.