Kraft Boxes
Customize your eco-friendly packaging.
Start with a sample box or order in bulk.
Choose your specifications & create a design online.
Choose Your Custom Kraft Box
Create reusable and recyclable packaging.


Mailer Boxes
Built for storing various items
Fast, no-adhesive assembly
Protects from external impact
Best choice for bulk deliveries
Create & preview a design in 3D
Sturdy Kraft corrugated cardboard
Gift Boxes
Protective corrugated cardboard
Add premium printing options
Save more with wholesale prices
Customize Eco-Friendly Kraft Boxes for Your E-Commerce or Restaurant Deliveries
Sustainable packaging is a long-term investment that saves your company money, resources, and time—all while appealing to the consumers who consider the impact of packaging on the environment. Your business, customers, and the earth are guaranteed a longer life with every sustainable box you create.

Kraft boxes are a low-impact yet affordable means to present and protect your delivered items. It's made of recyclable corrugated cardboard helps lower the trash landfill in your area. Your customers can also reuse the boxes as alternative storage. The rustic, organic feel of the Kraft corrugated cardboard helps emphasize the down-to-earth image shown in every delivered package.


Kraft Box Packaging Helps Save the Environment (and Your Budget)
McKinsey & Company predicts sustainability will reshape the packaging industry, especially in today's new normal world. Sustainability's definition also includes food and hygiene safety. With the demand for food and drink deliveries, Kraft boxes are safe enough to use for consumable goods. We recommend customizing mailer boxes for transported meals as these require no adhesive and protect all items inside from impact. These boxes are also recommended for differently sized items such as clothes, skincare, makeup, and accessories sold on e-commerce sites.

Shipping boxes are best suited for large, bulk deliveries. Save time, space, and material with big boxes that will ship condiments, inventory items, and other large quantity items to branches in different locations. Our online calculator makes it easy to input the exact dimensions you need to save space and lessen the extra packaging filler to protect inside items. You can also add custom features such as inserts to separate fragile items inside the shipping box.

Gift boxes are best produced for wholesale quantities. Our 3D online design tool makes it easy to create and visualize how your custom Kraft boxes will appear once manufactured. Apart from indicating a specific size and finish, you can elevate the gift boxes' look with these luxurious printing options:


Foil stamping that adds a special shimmer to text or images, perfect for holiday gift boxes.
Box inserts to separate and keep fragile items protected in transit.
Spot UV that gives an extra shiny gloss on your branding for emphasis.
Embossing elevates images or text—perfect for highlighting a special message against the Kraft brown backdrop.
Our design tool makes it easy to visualize and create your Kraft boxes. After inputting the dimensions based on the wide range available and selecting your preferred features, the "Design Your Box Online" will take you to the 3D tool. Here you'll be shown a flat layout and a 3D preview of the Kraft box. The 3D preview updates with every addition on each box panel.

Custom Kraft Boxes FAQs
How do I accurately measure the Kraft box dimensions?
You need to input the box's interior dimensions for an accurate measurement. Here's how to get the correct number for each dimension:
Length is measured from the longest side seen from the top of the box.
Width is the shortest side seen from the top of the box.
Depth is perpendicular to width and length.
How thick is the Kraft corrugated cardboard?
The manufactured box's thickness will depend on the dimensions you input. We use the thickest material for larger sizes to ensure that the items inside are well-protected.
Is there a minimum quantity for Kraft box orders?
No, you can order 1 sample box and have it shipped to your designated address. Sample boxes take only 3 to 5 business days to produce. Your order will be shipped after this production period.
Can I review the file before it's sent to production?
Yes, you can request to view and approve a free online PDF proof after creating the Kraft box's look on the 3D design tool. After selecting "Add to Cart," select "Add to Cart" and choose "Send me a PDF proof for approval." A PDF proof will be emailed for you to approve to ensure everything on your file is correct for production.
Can I upload a print-ready file and have it manufactured as the box design?
No, but you can request a dieline template based on your file. After inputting your specs on the online calculator, select "Order Now & Receive a Dieline Template." A PDF file showing the flat layout and print guidelines based on your measurements will be sent. It shows how to correctly place your design on the different box panels.
---
Packaging Design and Business Inspiration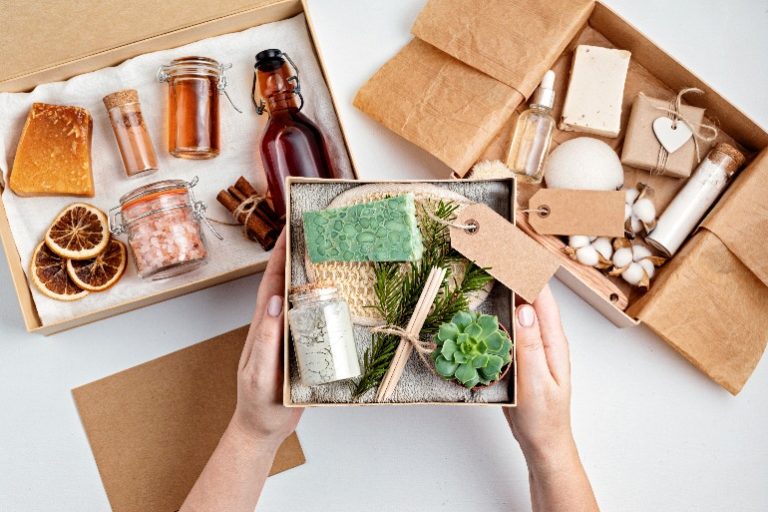 7 Ways to Reduce Your Packaging Costs

Have a limited print marketing budget? Here are 7 ways to cut costs while still maintaining professional quality in every package.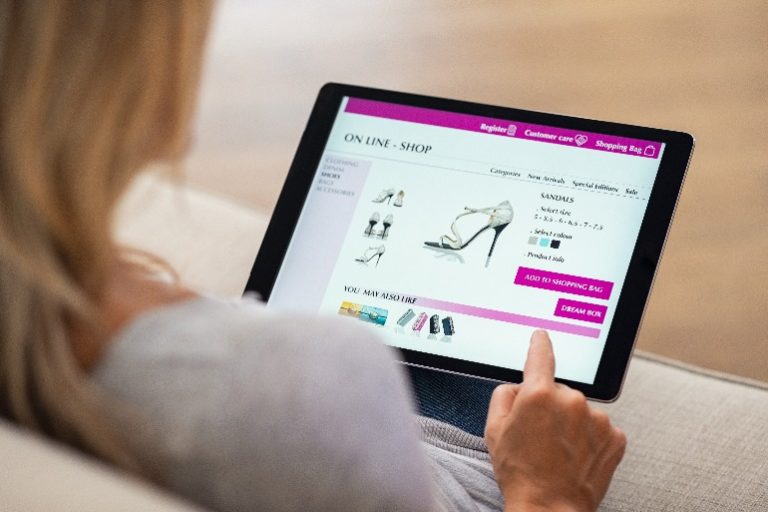 5 Ways to Maximize Custom Packaging for Better Customer Returns

Ensure customers return for repeat purchases with distinct and unforgettable packaging.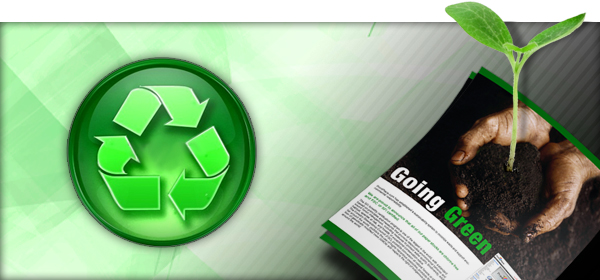 Green Marketing Practices: Better for You and Your Customers

A concise but comprehensive guide to adapting sustainable, eco-friendly practices into your business.


---
Related Products
Top Sellers