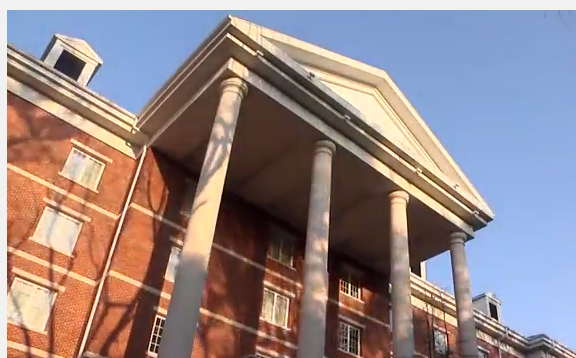 Customer Spotlight: Tyler Junior College
For today's spotlight video, Tim and I drove to Tyler Junior College to see the campus and talk to key staff members who use our printing. We battled thunderstorms, traffic jams, and even a tornado, but we made it there and back relatively unharmed.
Although the video below doesn't include any shots of us getting drenched without an umbrella or hiding out from the tornado, you will see how the different departments at the college use our printing to drive the results they need.
Tyler Junior College (or TJC, as the staff and students call it) has a focus on education, student life, and community service. With a little creativity from the staff, and quality print pieces, the college gains the attention and participation of students, alumni, and visitors.

Direct mail & postcards equal increased attendance
The college has found PrintPlace.com to be a valuable tool for reaching alumni and the surrounding community. Last summer, their goal was to promote a new exhibit, Jurassic Summer, at their science center, in a collaborative effort with another local center, Discovery Science Place. The department organized a direct mail campaign that included postcards, rack cards, and ticket vouchers from PrintPlace.com.
Mitch Andrews, Executive Director of Advancement, told us about the results.
"It was a successful initiative for us. It increased our summer attendance by a little over 130% and over 30,000 visitors experienced the Jurassic Summer initiative at the science center and Discovery Science Place."

Are postcards better than email?
The admissions department's goal isn't hard to figure out. They are always looking for new students who are interested in attending TJC. The hard part, it turns out, is after they find these students. TJC needed a way to stay in touch with them until registration. That's why they created the Warm Fuzzy Campaign.
They use a combination of email and postcards to thank students for applying and keep them up to date with upcoming enrollment deadlines, orientation information, and a checklist for next steps.
Nidia Hassan, Director of Admissions, told us, "We've seen that it's been more successful to use the postcards to send directly to the student's home address so that way the parent is also aware of the information. Typically if they see the postcard [and] the information, it will trigger … an action on the student's part."

Why PrintPlace.com?
Pamela Rathbun, Graphics Projects Manager at TJC, works closely with PrintPlace.com to create print pieces for both of these departments and many others. She gave us many compliments about the quality and timeliness of our products, but the thing she kept coming back to was her favorite customer service rep, Alice, who she said, is always happy to help her with any questions.
"When I mess up the order, I like how fast customer service helps me fix it. Alice is my main go-to person, but all of them have been great," Pamela said.
In the end though, the on-time guarantee is what makes her job easy. She knows she can count on us to get everything out on time, every time.
"They've never, not made a deadline, even during the ice storms," Pamela said.
For the rest of Tyler Junior College's story, watch Tim's video above.
Have a business you'd like us to spotlight? Leave a comment below or tweet us @printplace!
Writer. Marketer. Enjoying writing about printing and marketing. Other things to talk to me about at a cocktail party include travel, dance, and food. Find me on Twitter @writtenbyemilie