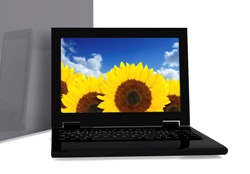 How to prepare your digital file for printing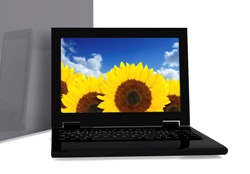 Now for more from the PrintPlace.com pre-press department (aka art department). They want to be sure every order that rolls off our presses looks professional and exactly as you expected. Everyone here does their part to ensure consistency in color and monitor every step of the printing process. The first step though, includes the digital portion of the printing. That's where you come in. There are a few things you should keep in mind while creating your artwork and saving your file.
We want to make the process is as easy as possible for you, so we asked the art department for some of their best tips. This is what they said.
1. Save files as PDF, TIF, JPG or EPS files.
The preferred option is saving your file as a high quality PDF. This preset will ensure optimum settings for color, fonts and resolution management.
For EPS files, ensure all fonts and links are embedded. Fonts may be converted to outlines.
When working with an image file, TIF or JPG files are good choices. TIF files can be saved without compression for a slightly better resolution quality. JPG files are commonly used, but can produce a slightly blurry proof due to pixel compression.
2. Use CMYK instead of RGB.
Professional presses produce full-color printing or CMYK (cyan, magenta, yellow, and black) color, but computers use RGB (red, green and blue) on-screen. This means that the colors on your screen will be RGB, but must be converted to CMYK before printing on an offset printing press. Many times this will not cause issues, but sometimes, the two color systems will clash.
We recommend starting off with a CMYK canvas to allow for the least amount to color shift from your original to your proof.
If you can't do that, it is best to make the switch to CMYK before submitting your artwork. This way you can verify that the colors all transfer accurately. You can switch to a CMYK palette quite easily in Photoshop by changing the "Color Mode" option to CMYK Color.
3. The colors on your monitor will not match exactly.
The colors on your printed piece may not exactly match the colors on your monitor. Color can vary for a number of reasons from monitor to monitor, and will therefore vary from the final printed colors.
If a precise color is crucial to your final output, order a hard copy proof. This will not only put your mind at ease, but also give you the opportunity to make any necessary changes before the final printing.
4. Set the image resolution to 300 dots per inch.
Your starting images should be 300 dpi at full size. Enlarging an image will reduce the resolution which will result in poor image quality.
5. Check the bleeds.
A bleed ensures a professional result because the design extends all the way to the edge of the paper without leaving a white line. No critical content should be included in the bleed area, but the background color or graphics should extend through it.
All artwork should be submitted at the final size plus .125 inches of bleed on each edge. PrintPlace.com recommends including a bleed area on artwork, even if it is white, on all four edges. To assist in this process, we have provided templates with bleeds included for all of our products so setting up artwork is easy.
6. Don't get cut off.
Keep text and other live matter at least .25 inches away from the bleed edge or .125 away from the trim edge. This ensures all important information is inside the caution zone, and not in danger of being too close to the finished edge, or getting cut off during the trimming phase.
7. Check the proof.
This one is the most important. Our proof system prepares your file for offset printing. Although the file is not changed, information may convert differently than from the original file and this will be apparent on the proof. Since we print from the proof and not the original file, it is important to review the proof to ensure everything looks correct and bleed/caution zone rules are followed.
8. Try again.
If the proof doesn't look quite right, click the red "Reject Proof" button and try again. You may upload as many times as you like to get it right. If it is not working for you, call us at (877) 405-3949. We are here to help you get it right.
Conclusion
Taking the time to prepare your file for printing can mean the difference between professional and unexpected results. If you are ever in doubt, just check the digital proof. From there, you can catch any errors before it's too late. PrintPlace.com supplies our customers with a digital proof for every order. We will even supply a printed proof (for a small charge) if it is requested.
Writer. Marketer. Enjoying writing about printing and marketing. Other things to talk to me about at a cocktail party include travel, dance, and food. Find me on Twitter @writtenbyemilie