Inside PrintPlace.com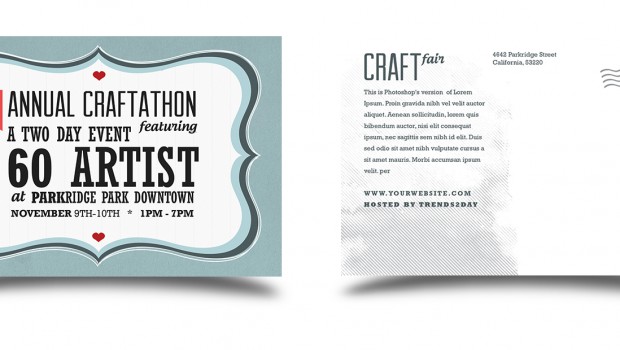 Published on December 18th, 2012 | by PrintPlace
0
Free Downloadable Designs for Postcards, Business Cards, and Brochures
From its very beginning, PrintPlace.com has continually sought for ways to make professional printing more affordable for small and medium sized businesses. Their recent release of free downloadable print-ready designs is another way PrintPlace hopes to help SMBs cut marketing costs. The PrintPlace design team specialists have created pre-designed templates for the most common marketing product on the site: postcards, business cards, and brochures.
Now, SMBs can download a design of choice with one click of a button and quickly customize the template by replacing placeholder text with their own message, add in a logo, and even change colors and other graphics if so desired. Whether businesses make lots of changes or very few, a customized design can be ready to send to print in a matter of a few hours or as little as a few minutes.
Graphic designers can also benefit from the postcard, brochure, and business card templates. For a project on a tight deadline, designers can download one of the free templates, and then easily customize for the specific brand look the client needs.
PrintPlace's pre-designed templates come in PSD format for easy customization in Adobe Photoshop. The files are formatted for print, so once changes are made, clients can immediately upload their design to PrintPlace and approve for printing, all in a single day. The layout of templates are easy to work with, so even those with very little experience in Photoshop can replace text and add in their logo quite easily.
All of the templates come in a variety of styles, so businesses can choose from a look and feel that best matches their company image and industry. The pre-designed postcard templates include minimal layouts, corporate styles, feminine styles, IT designs, and even a postcard that would be perfect for a home interior or real estate business.
The business card design templates also come with several choices, including a minimal black business card for the more corporate business as well as a frilly design for the owner of a boutique shop. Brochure design templates include a few corporate and IT styles as well as one design perfect for a landscaping or even a women's accessories business.
PrintPlace.com has offered blank templates for a number of years now to help clients set up designs for printing specifications. The new pre-designed ready-to-print templates, though, give those businesses without a design eye to very quickly create postcards, brochures, or business cards that reflect positively on their brand image.
Follow and Like Us on Social:
Comments