Customer Spotlight: Coalition for Christian Outreach
The competitive landscape we find ourselves in today illustrates how important college education is for today's youth. But while college students find opportunities to learn, the same students have less opportunities to grow in their faith — this, however, is nothing new. A group of pastors and youth workers first noticed this problem back in 1971. In response, they organized a coalition of churches to address the need for campus ministries. This organization later came to be called the Coalition for Christian Outreach (CCO).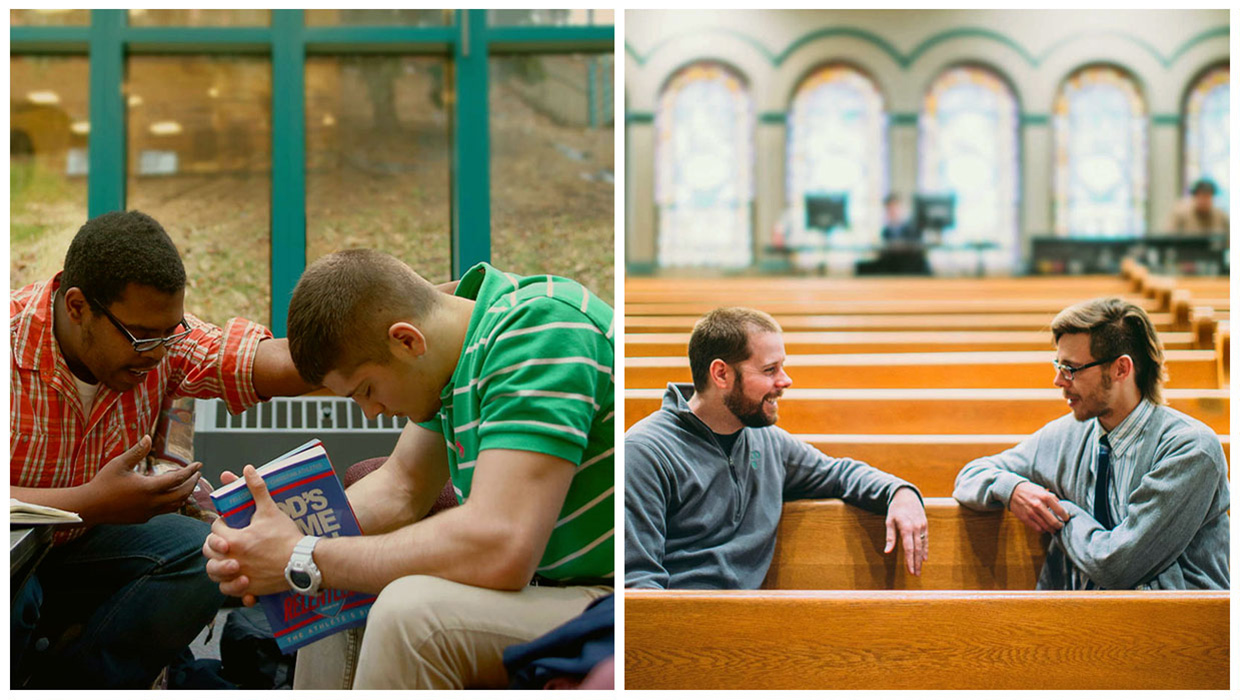 In the beginning, CCO only consisted of four people working three schools in Pittsburgh. Today, the college campus ministry serves 30,000 students across 135 campuses nationwide with a single mission: transforming college students to transform the world.
The coalition sets itself apart from other ministries in three ways. CCO does to the best to:
Develop students to be passionate leaders who serve Jesus Christ in their studies, jobs, communities, and families.
Serve together with the church, inviting students into the lives of local congregations.
Design each ministry to fit the needs of every campus we serve.
Talking with Coalition for Christian Outreach
I talked with Peter Chace, CCO's director of multimedia and event design, and asked how CCO was able to help students grow spiritually.
What benefits do students get from studying in a faith-centered environment as opposed to a typical college setting?
"CCO students learn that their entire lives matter to God. Their studies, relationships, clothes, finances, spiritual life – all of it. The CCO prepares students with a holistic worldview, so that when they graduate they have an integrated approach to their Christian faith and are ready to live it out in the marketplace. "
Can you share with us some stories about your students after graduating college? Where are they now and how have they continued living their lives in the spirit of CCO's core values?
"There are many great stories on our website, but here's one I'll highlight:
Tyler graduated this spring, and has just accepted a job with Tesla in CA and continues to lead the life shown in the video. Super cool story!"
CCO and PrintPlace
PrintPlace has had the privilege of working with CCO on some of their projects, producing personalized postcards and business cards. They told us how these marketing tools allowed them to share CCO's message:
How have your postcards (and business cards) helped spread your message?
"We use our cards as advertisements to hand out on campus and let students know about an event or trip that's coming up. I know of many students who have responded and attended events simply because they saw a cool looking card. One student took the leap of faith to travel on a summer experience to New Zealand, based only initially on the advertisement card that we made through PrintPlace!"
We'd like to thank you for choosing PrintPlace as your postcard printing provider. What made you decide to work with PrintPlace?
"Consistent quality, reliability, and affordability. It's also been great to be able to upload online and get a proof (almost) instantly!"
How did you find our customer service?
"Very helpful customer service, I've never had a question they couldn't answer or a problem they couldn't solve."
Anything you'd like to share with our readers?
"If you want the perfect intersection of quality and value, look no further than PrintPlace. It's been our go-to for short and big runs of postcards for years. Thanks PrintPlace!"
If you'd like to learn more about the Coalition for Christian Outreach, you can visit their site: http://ccojubilee.org/
Wish to share your own business story and how PrintPlace was able to help? Send us an email at blog@printplace.com
Rafael likes writing about marketing through printed materials and spends most of his time searching for inspiring business stories for this blog.