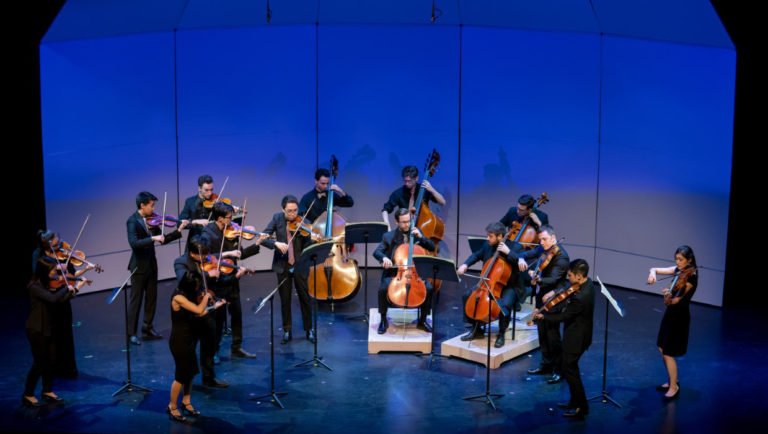 Customer Story: Kinetic Ensemble
Nothing elevates a musical performance quite as a string ensemble can. Like art, string music requires talent, skills, and dedication to perfect.
Natalie Lin, Artistic Director of Kinetic Ensemble, shares with us their story, mission, and what it takes for a young musical organization to bring classical music to the modern audience.
Breaking the Stigma
Houston-based Kinetic Ensemble was formed in 2014 as a project among the students at Rice University's Shepherd School of Music. Natalie wanted to test the idea of playing orchestral music without a conductor. Their ensemble decided on a chamber style music, which is how musicians in a string quartet or trio communicate with one another.
Their artist-led style is very collaborative and encouraged the performers themselves to discuss and decide on their musical interpretations. It proved to be a successful endeavor and in 2015, Kinetic Ensemble held a Kickstarter campaign to keep them going and growing.
"We decided we wanted to take this beyond campus and form as an independent organization."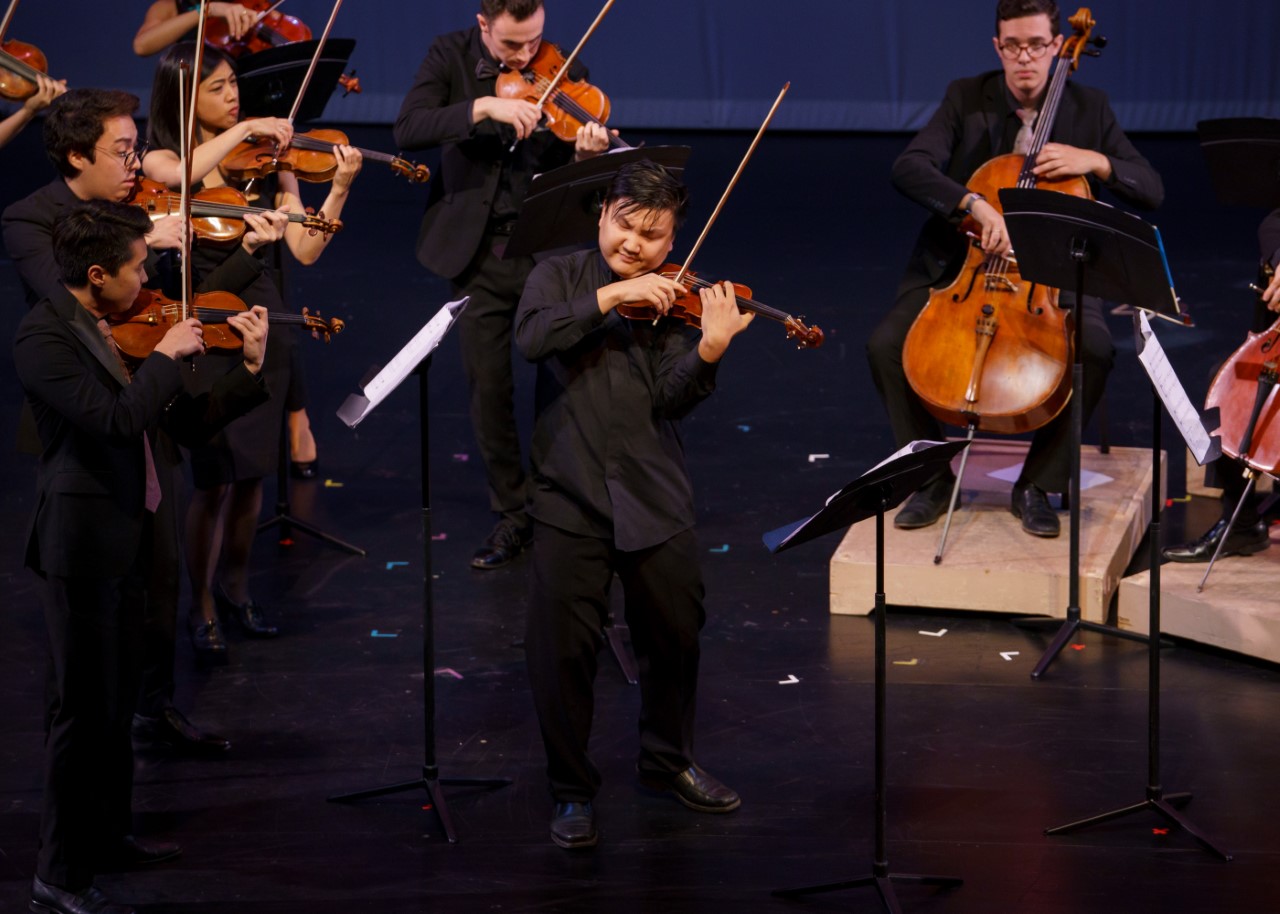 The ensemble's unique approach to orchestra music is not only a testament of their talents, but it mirrors their passion and mission to bring classical music to a wider audience.
"Our mission is to showcase under-represented, diverse, and newly composed classical music, and to break out of the stigma that classical music is boring."
Their way of choosing music to perform is much like how a curator chooses artwork to exhibit. And when curating music, they usually pick classical pieces that are seldom played and hence are seldom heard and appreciated.
Natalie shares that their curation process is an important phase of creating their programs. They take their time selecting pieces to play and deciding on a theme that ties them all together.
"One program we did was called "Musical Madness" and it included a composer from the Renaissance who had murdered his wife and her lover. We also did a program recently featuring all Brazilian composers."
Kinetic Ensemble's performances are not without their very own twists and unique touches. Although they adhere to "classical standards", they are more interested in performing programs that are tasteful yet unexpected.
"We've uncovered a lot of cool music by a female composer from the 20th and 21st centuries and have commissioned a lot of young, up and coming composers to write new pieces for us. It's always a challenge and the repertoire never gets old."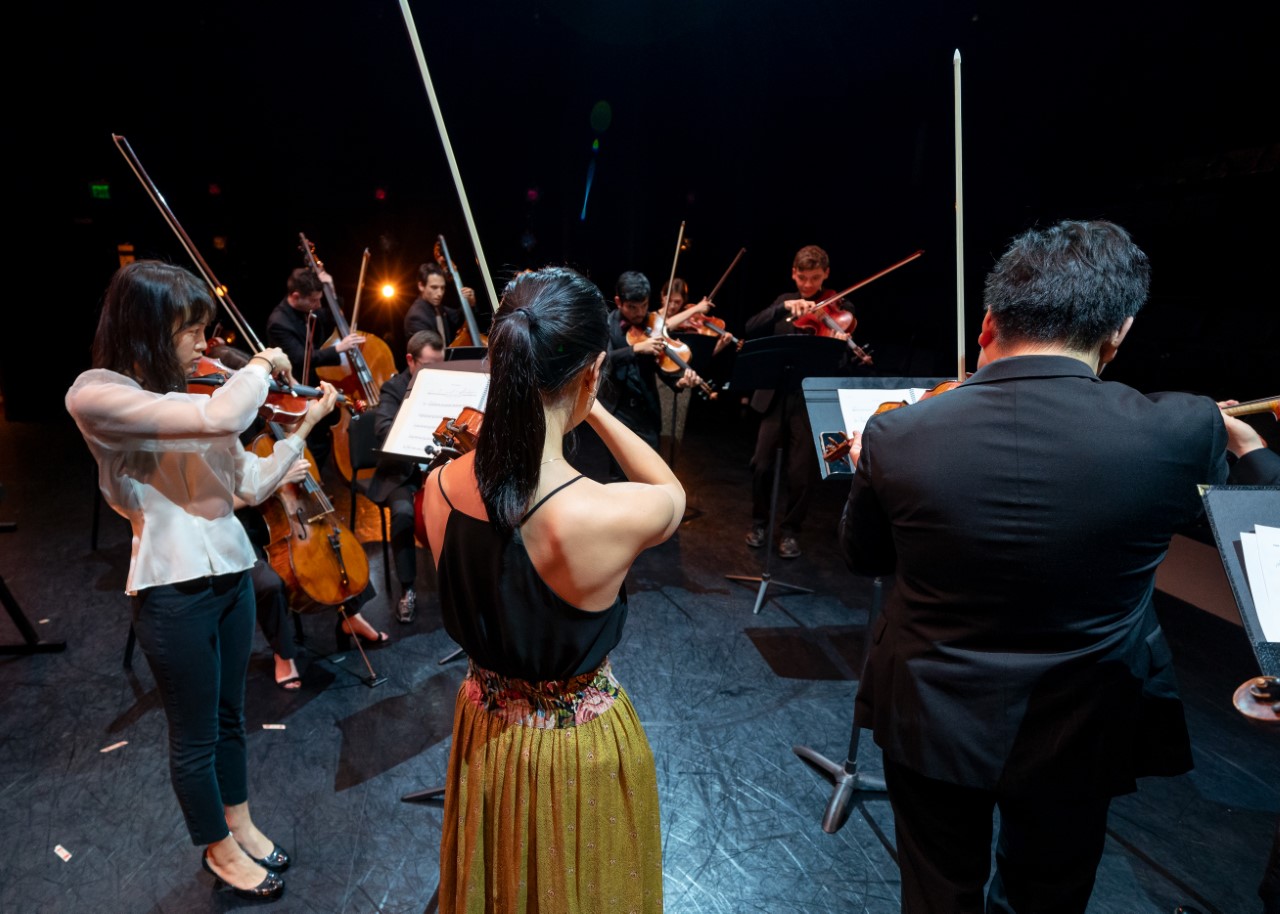 Classical Performances by Dynamic Musicians
Most of Kinetic Ensemble's members are recent graduates from conservatories around the country. This includes Juilliard, New England Conservatory, and Houston's own Shepherd School of Music.
The ensemble is very flexible in its performances. There can be 16 musicians performing on stage at one time, and they can also pair down in trios, quartets, and quintets to play in more intimate, chamber music formations.
Since some of the Kinetic's musicians live out of town, we wondered how they rehearse for their programs. Natalie told us that their rehearsal schedule can be pretty intense. The week leading up to a concert, they would rehearse together anywhere between 2 to 6 hours a day.
Their compressed schedule usually starts with a warm-up exercise they call "Live, Breathe, Die". This is where they alternate being a leader and the rest must do everything the leader does — play loud or soft, fast or slow, excitingly or mournfully.
"It sounds like a game because it is! But it helps us to sharpen our skills as chamber musicians and prepares us for playing music together."
On the day of their concerts, they make sure to have a soundcheck wherever they are performing. According to Natalie, every venue is acoustically different and depending on the space, they need to adjust how they play. As musicians of string instruments, this is especially important since there is no amplification.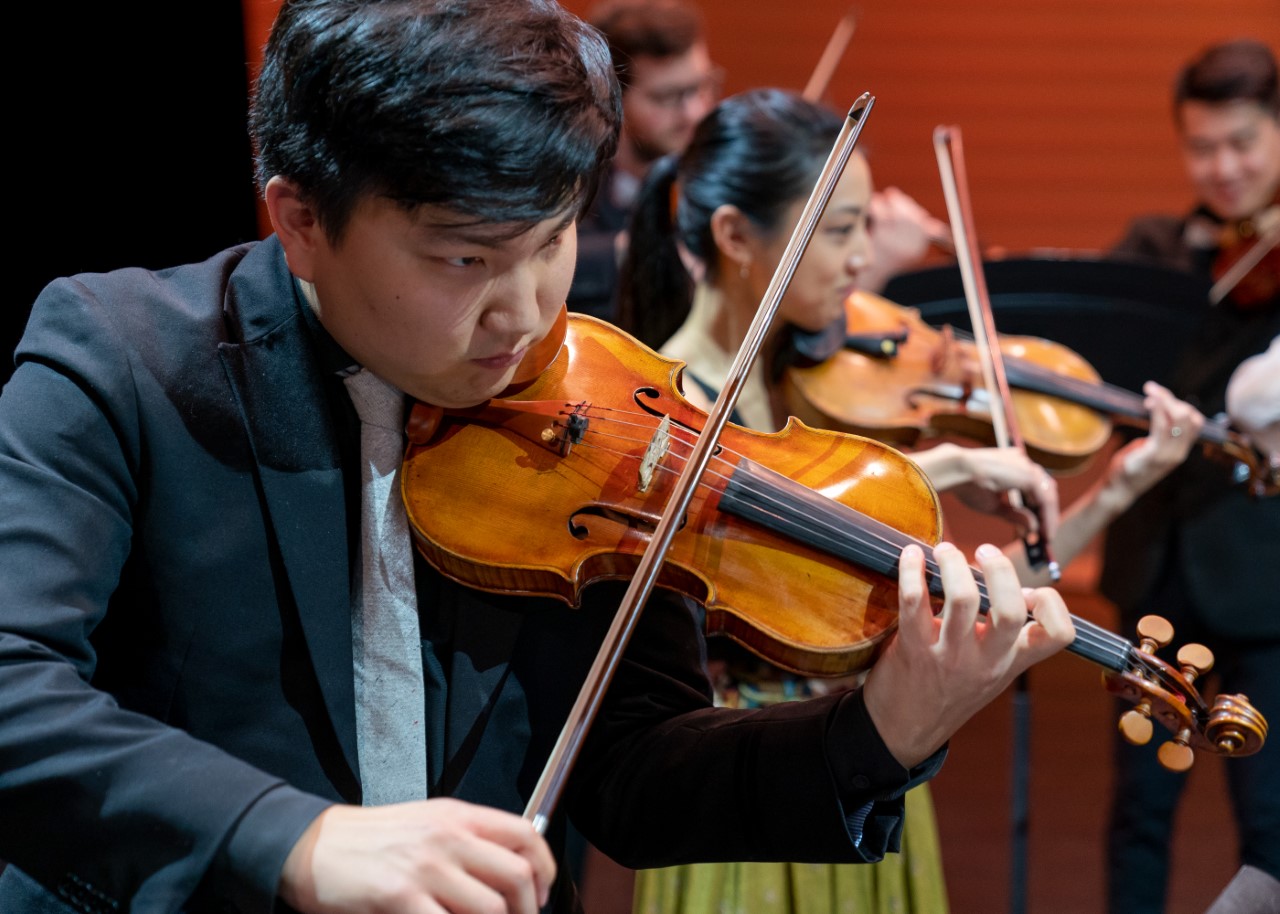 With such a passionate ensemble intent on fulfilling their mission, it's easy to imagine these musicians on an onwards, upwards trajectory in their career. And what about the challenges they face? Natalie says their biggest challenge is an obvious one.
"We're an orchestra-scale group that doesn't play with a conductor. However, we actually think of this as an opportunity, not a hindrance."
She adds that playing without a conductor makes their performances risky, but it also means that everyone has an opportunity to lead and be collaborative.
As a young organization, Kinetic Ensemble, like other young organizations, struggle with limited resources.
"Our musicians take up almost all of the behind-the-scenes work, including fundraising and marketing. It keeps our plates full, but we have a lot of determination!"
Marketing With Brochures
Speaking of fundraising and marketing, Kinetic uses brochures to promote and inform their fans of upcoming shows and concerts. For their 5th season, they chose PrintPlace to print the brochures for their 2019 – 2020 performances.
Thankful for their trust, we asked Natalie how their PrintPlace experience was.
"We love PrintPlace! We had a very specific, unusual size in mind for our brochures and PrintPlace was able to accommodate perfectly. They came out perfectly!"
Kinetic Ensemble is celebrating its fifth anniversary this season. To mark the occasion, they held a special concert in Houston.
"We had musicians from all over the world, as far as Germany, fly in to perform at the concert. It was a really special performance and we got to reflect on and celebrate all that we achieved in the past five years."
The said achievements include collaborations with dance companies and premiering new pieces by decorated composers. Indeed, it has been a successful run so far for them, and we look forward to more milestones in the future.
Catch the latest Kinetic Ensemble news.
Follow them on Facebook and Instagram.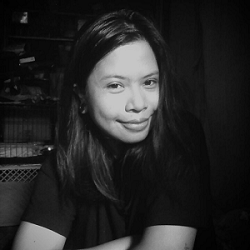 Roxanne is a furmom to 5 dogs and 4 cats. She loves to doodle, people watch, and obsessively wonder how Frank McCourt wrote Angela's Ashes.