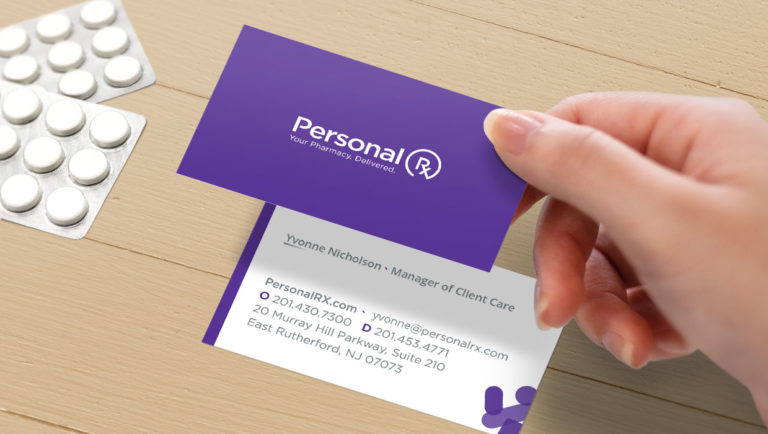 Customer Story: PersonalRX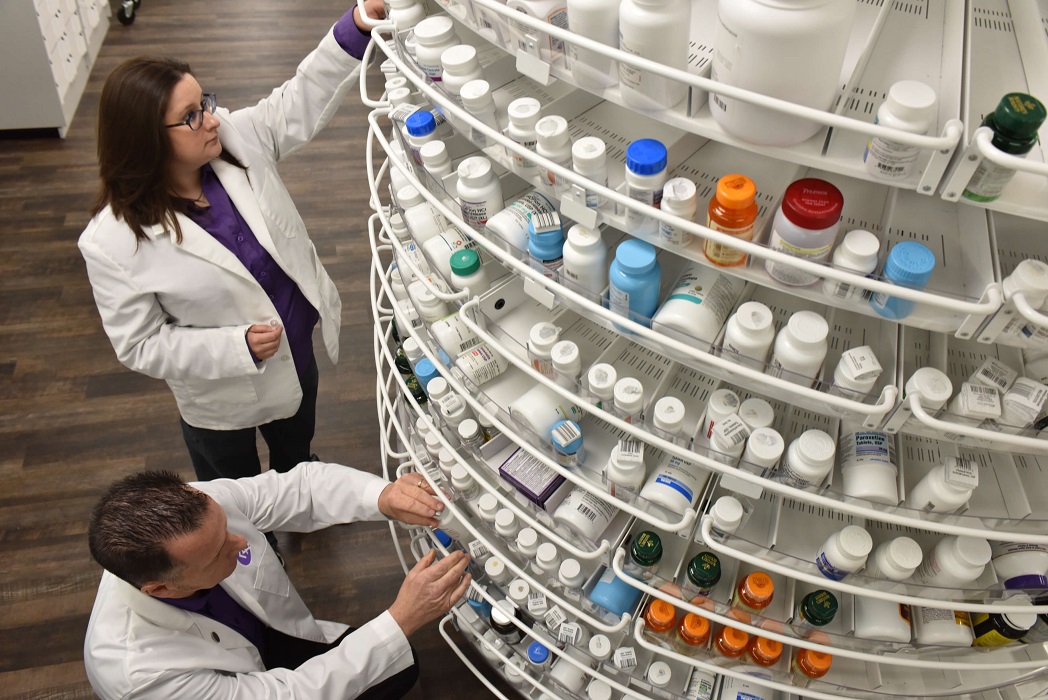 The Center for Disease Control (CDC) reports that approximately 12% of Americans, roughly 40 million people, take five or more medications regularly. Of this population, statistics show that poor medication management results in an abundance of ER visits, hospital stays, and doctor visits – all of which produce a crippling impact upon the US healthcare system.
PersonalRX, a new type of pharmacy, addresses medication issues head on by providing patients with the tools they need to successfully manage multiple medications.
Lawrence Margolis, who launched the pharmacy brand in 2014, has a personal story of a family member who suffered from an adverse drug event. His mission is to maximize the positive impacts of medication use, while reducing the human suffering associated with medication errors.
Senior Vice President Keith Gallant shares with us how the company delivers on their brand promise.
Patient-Centered Service at PersonalRX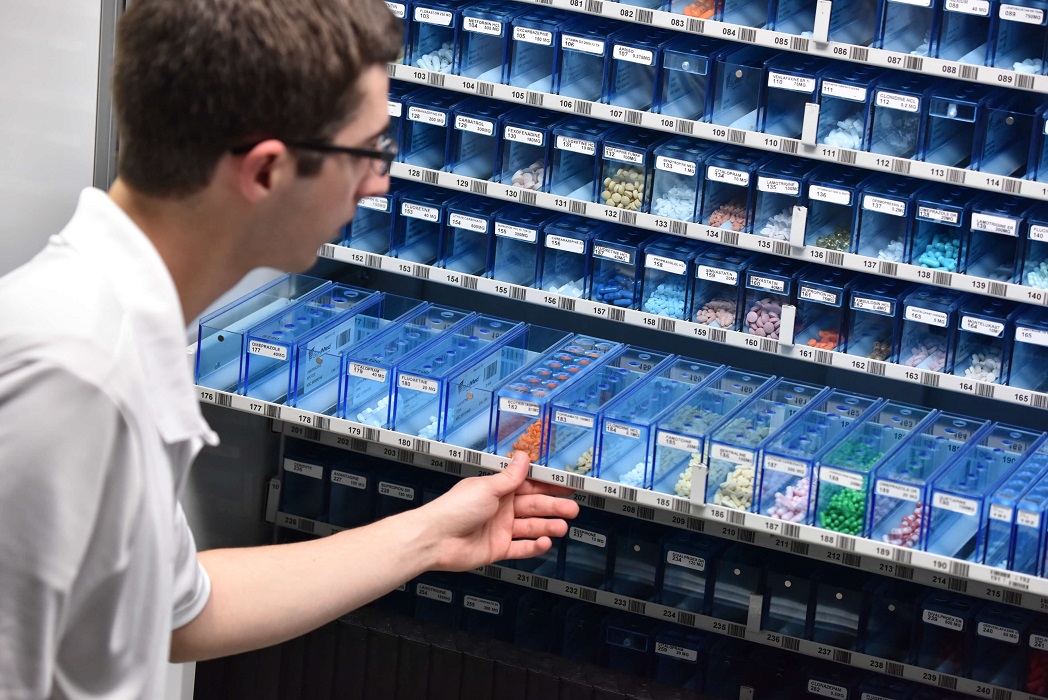 PersonalRX grew out of GroupRX, our original pharmacy company founded in 2011. GroupRX was a trailblazer in using robotics to sort and package medications in multi-dose packs. This allowed us to provide boarding schools, summer camps, and therapeutic programs with a solution for distributing the right medication to the right person at the right time, every time.
We soon realized that the measures taken to safeguard students and campers were equally effective in addressing the needs of people who take multiple medications at home.
The PersonalRX brand promise inverts the pharmacy model that traditionally puts the retail pharmacy at the center and requires patients to pick up medications one at a time. Rather than dispensing medications in vials and wishing the patient "good luck," our pharmacy places the patient at the center of the relationship and provides home delivery of Square Packs™ – multi-dose packages individually labeled with the correct dosing time.
PersonalRX provides adherence packaging, home delivery, refill management, and medication reconciliation with no added costs. Medication reconciliation is a service we provide to ensure that medications being packed together are safe to be taken together (not contraindicated). Our pharmacists also consult with doctors about potential overmedication issues when they arise.
Going the Extra Mile After Delivery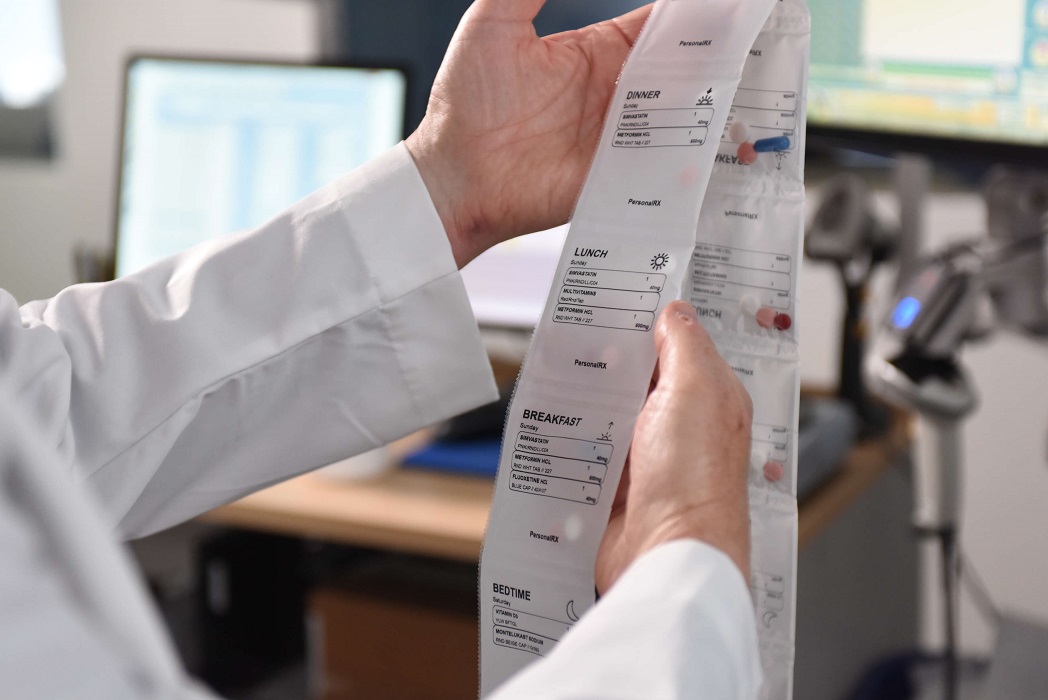 "If our patients have to think about refills, we've failed," says Lawrence Margolis, PersonalRX CEO and founder. "Our promise is to do the heavy lifting, and that includes regularly contacting patients, doctors, and insurance companies, so that our patients have the medications they need on time or early."
PersonalRX provides each patient with a dedicated pharmacy technician. The direct dial phone number of the patient's dedicated pharmacy tech appears on every packing slip, invoice, and on the side of the patient's medication dispensing box.
The company also caters to family and paid caregivers. "Whenever we can do something to lighten the load for someone whose time is spent caring for others, it's a great feeling," explains Mr. Margolis.
The pharmacy's mobile app, RX2™ ("RX Squared"), is another tool to help patients "square their medications." Using the app, the patient can invite a caregiver or health advocate to their CareBoard (their dashboard), and gain real-time insights about the patient's medications.
The app also allows for the enabling of Med Reminders. When it's time to take a Square Pack, the patient's phone will ring, or they receive a text message, or a voice notification from a virtual assistant (like "Alexa").
With the increasingly important role of virtual assistants, smartphones, and smart watches to support people who are "aging in place," PersonalRX continues to find new ways to be integrated into technologies that surround the patient with care.
Promoting Personalized Services in Different Channels
PersonalRX embraces different promotional channels — digital, print marketing, and professional referrals — to acquire new customers. Professional referrals are often driven by co-branded digital and print tools, and vice versa.
PrintPlace plays a big part in promoting PersonalRX to their target market. Sales sheets, rack cards, and business cards are created regularly to educate and persuade customers.
The sales sheets explain our unique value proposition with a healthy amount of detail for our professional referral sources. Rack cards display concise points that resonate with patients.
Calls-to-action always include a phone number because our service is personal and a relatively new concept – something that frequently requires a conversation for a consumer to feel totally comfortable.
PersonalRX also distributes DOC (doctor) cards to medical offices, which provide the information they'll need to submit a prescription. The DOC cards are included in patient shipments, so that they can be brought to doctor appointments.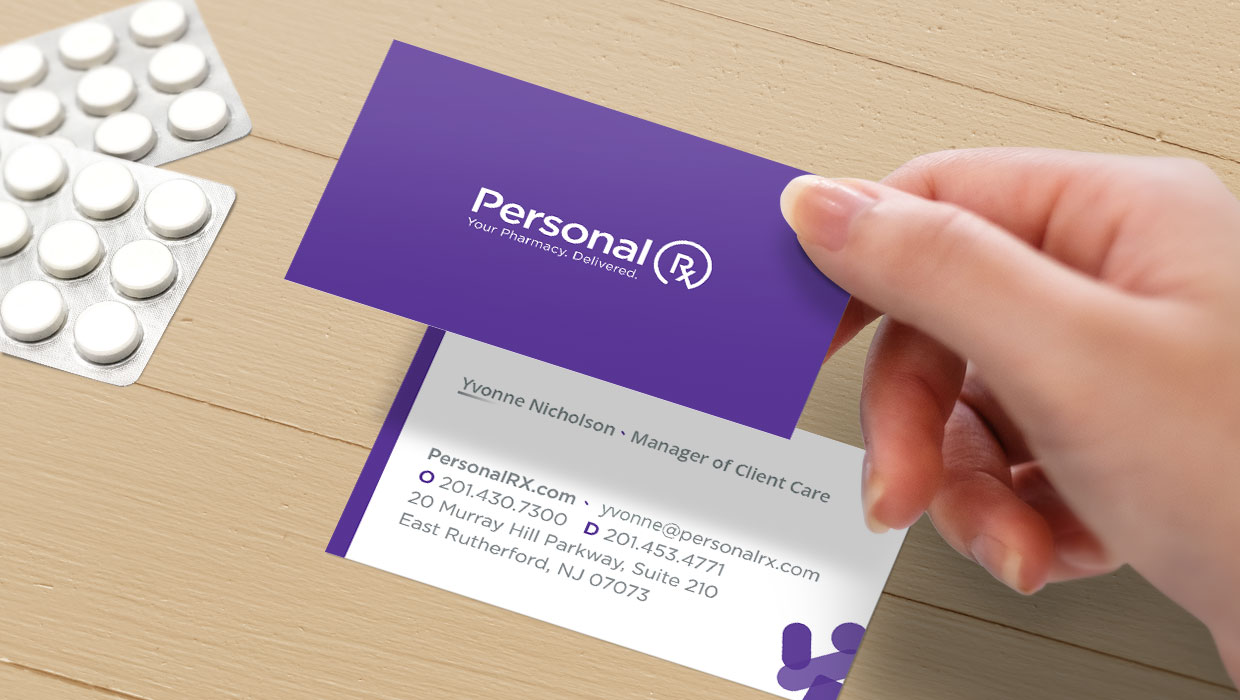 Business cards are printed for every member of our staff. We find it rewarding to see the look of pride and appreciation in the eyes of a new hire when they receive their high-quality, two-tone purple and white stylish business cards. Even cards for staff who have nothing to do with business development lead to patient referrals, because everyone knows someone who can benefit from a free pharmacy upgrade.
I appreciate PrintPlace for its value, speedy delivery, product consistency, and how the print experts are available for "tricky" print job consultations. PrintPlace is dependable. Delivery is always on time or sooner.
Our calls are handled promptly by people who really know the ins and outs of printing. Every time I call, and I've called a lot, I speak with someone who genuinely sounds happy to helpful. That's a wonderful quality for a business that prides itself on great customer service!
Want to know more about PersonalRX? Check out their website for more information.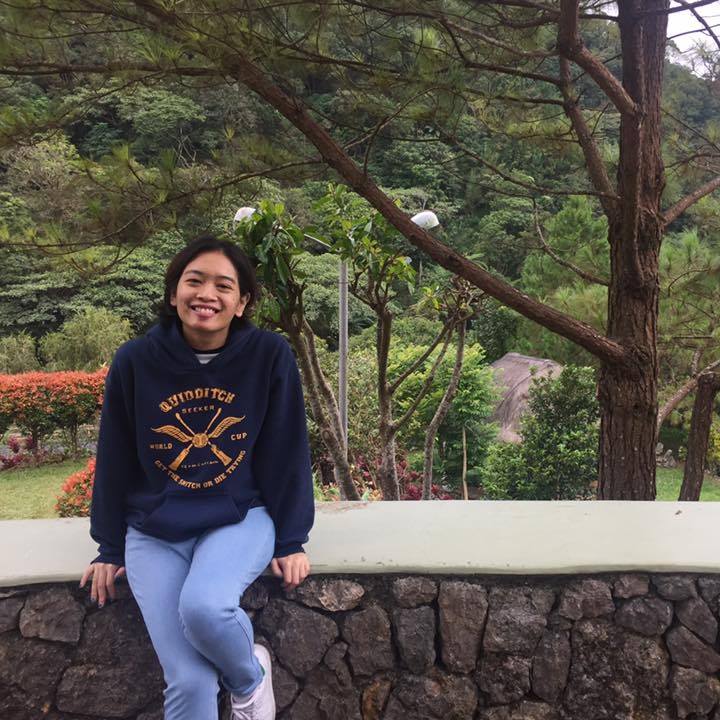 Angela's first love is food but her second love will always be the written word. She loves discovering new ways to tell stories and reads everything from YA to memoirs. Her time away from words is spent either with her three dogs or catching up on her favorite Netflix shows.