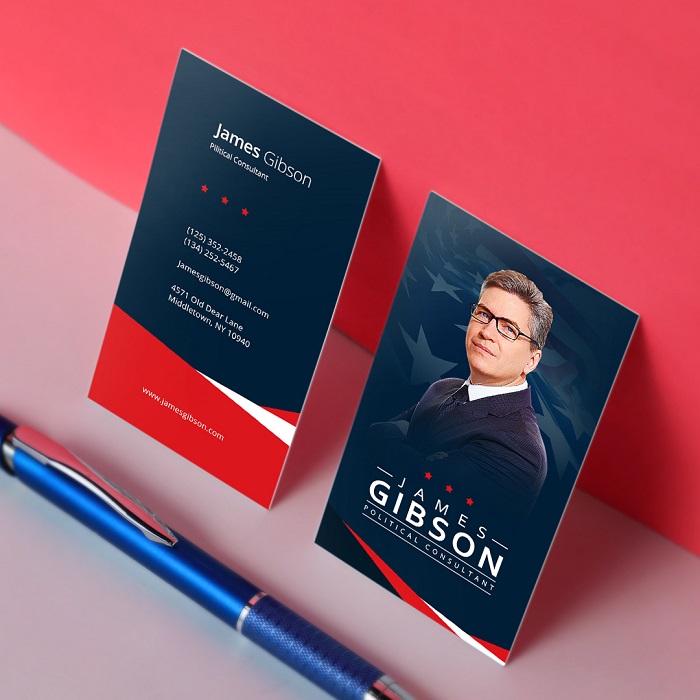 How to Create High Quality Business Cards
Many people skimp on their business cards, thinking they aren't that important. They assume that these pieces will be thrown away moments after being handed out. Or that they can easily exchange contact information by exchanging phones at inputting each other's numbers. But this attitude is what ends up making your business card an afterthought rather than a powerful way to introduce your company at a trade show or conference.
Technology has not removed the relevance of a printed business card–it's what has made printed, personalized business cards stand out in a sea of smartphones and app notifications. They also serve as a supplement to your social accounts and digital references. Solomon Thimothy of OneIMS said in this Forbes article that "business cards continue to be used today because we are much more likely to keep something that's tangible." But he explains that these are not enough to maintain the connection. The card can serve as a reference for your social accounts, online portfolio, and LinkedIn profile.
So now that you're convinced about the importance of a business card, how can you ensure it's high-quality? Here are some tips and features to keep in mind.
Choose a Sturdy Cardstock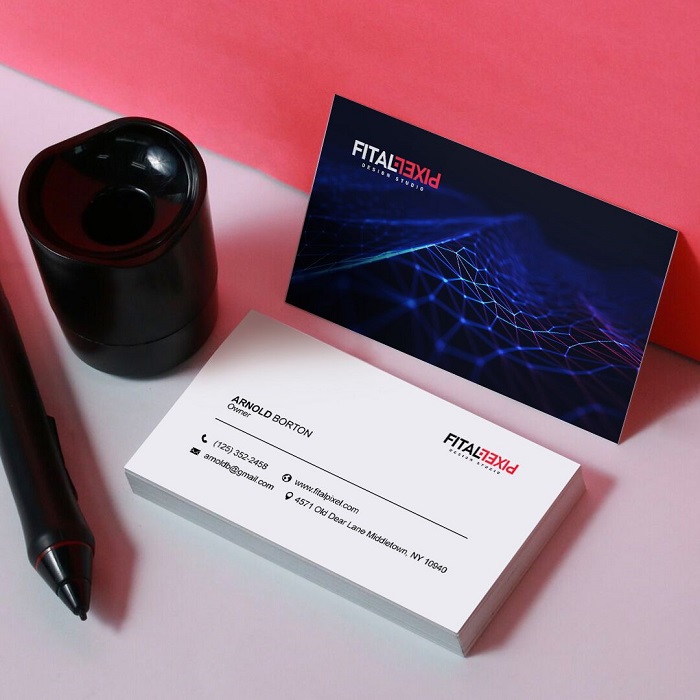 As soon as someone hands you their business card, what do you notice? The thickness of the paper, the colors and graphics, and then the contact information follows. A flimsy business card or a plain-Jane business card will end up forgettable, but a thick, durable material is more likely to be remembered long after the introduction. The material also sets the impression of your company.
The flimsiness can convey that you don't invest much money into marketing yourself to prospective clients. Or that you have the capital to run a small business in the first place. The receiver may end up wondering if your product is flimsy or if you don't give your all in executing your services.
To avoid these wrong impressions, you can print a business card in a durable 16 pt. cardstock. It has an increased rigidity that prevents creases and folds, ensuring your cardstock looks good as new even after it's been stored and passed through different hands.
Add a Twist to Your Design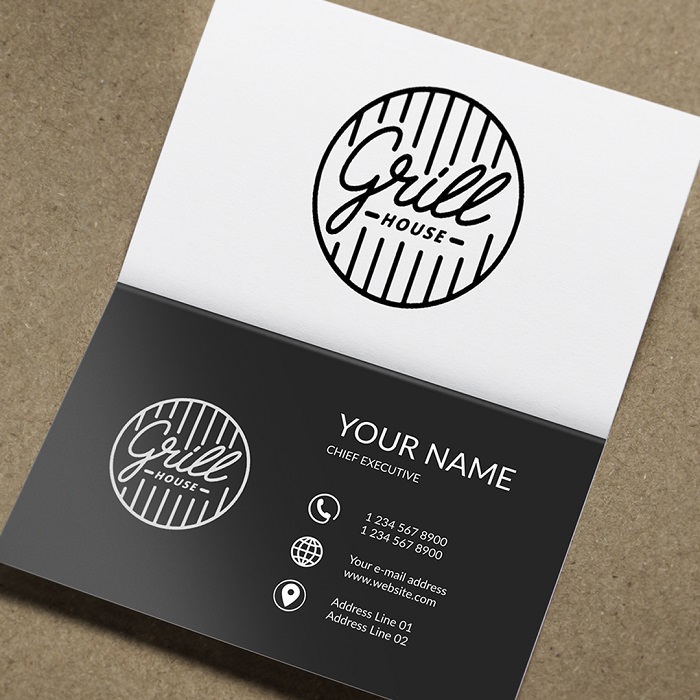 Think outside of the box and beyond the standard square shape of a business card. Don't limit yourself to handing it out at meetings or conferences. You can slip a card into your invoice envelopes, your sales letters, your greeting cards, pin them up to a bulletin board, or use one as an ad in the local newspaper. There are several ways you can distribute and use your business card. All of these include a component of marketing. Find a unique way to present your business card and you'll stand out wherever it's displayed.
Make Sure Your Business Cards are Memorable and Consistent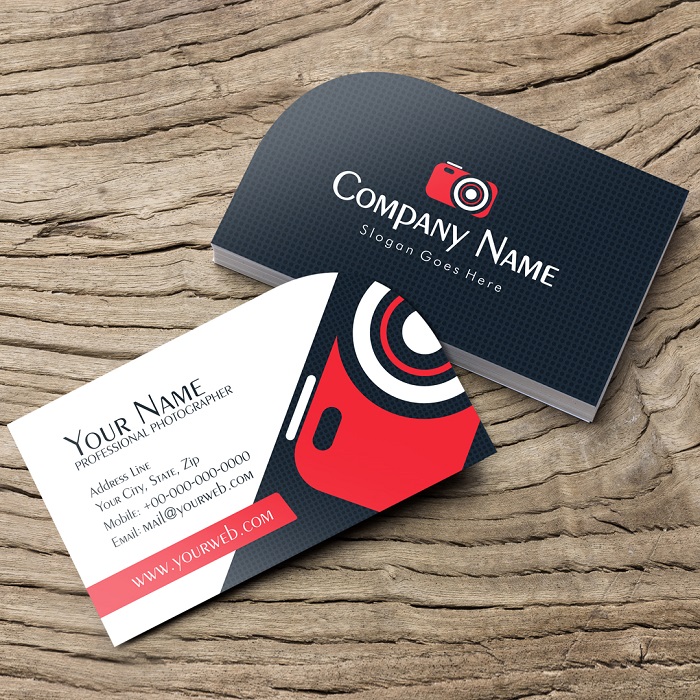 With your logo, your brand's colors, and perhaps your brand slogan on the back of the card, this little piece of cardstock can communicate to people in a glance what would take you 5 minutes to explain. People don't want to hear your explanation, but they will take your card and glance it over. Then they'll remember it and have your contact info for when they need your services. Every element must work together to communicate your brand and stand out once looked over.
Make sure every element is consistent with your brand message and the rest of your marketing collaterals. Otherwise, you send a mixed message that may confuse potential customers. Consistency also helps them recall your brand when they see another ad or another form of promotion like a flyer. They connect the dots and then can refer to your business card when they want to strengthen this connection.
Create a business card that people are likely to keep in their wallets or holders. At PrintPlace, you can order a card in the standard rectangle shape or come up with one in a unique die-cut form like a circle. The possibilities are endless as long as you let your imagination run wild.

PrintPlace's mission is to provide customers with unparalleled printing services through the knowledge and expertise of its employees.