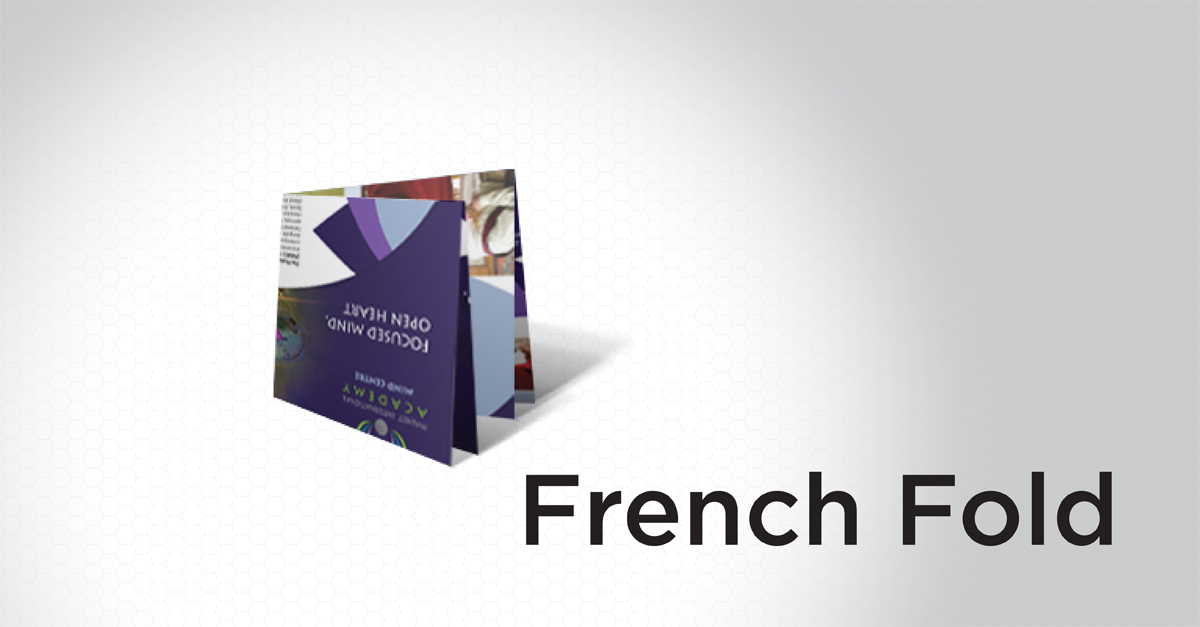 How to make a French fold
A French fold is the combination of a half-fold in one direction followed by a half-fold perpendicular to the first. This results in eight panels.
You may remember making homemade cards with this fold as a child. It is a popular fold for invitations, greeting cards, and newsletters.
When using a French fold, you can choose to only print on one side of the paper. If you do choose to print on both, make sure to include an indication that the entire paper should be opened, so the inside content isn't missed.
Writer. Marketer. Enjoying writing about printing and marketing. Other things to talk to me about at a cocktail party include travel, dance, and food. Find me on Twitter @writtenbyemilie