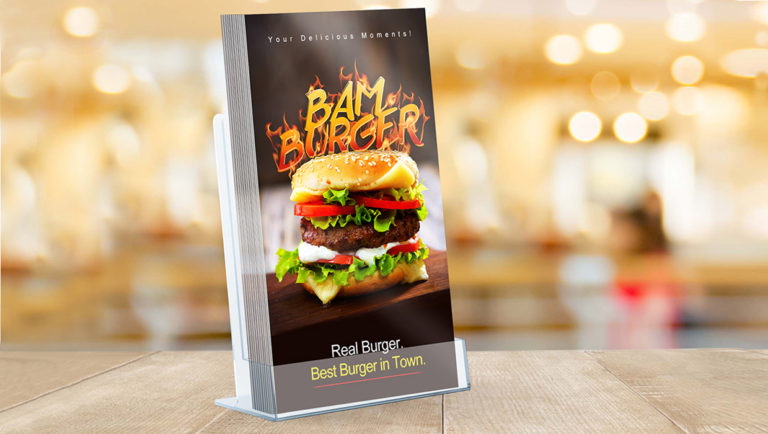 Marketing with rack cards – Graphic Design Friday
Marketing with rack cards is a simple, but effective way to catch attention for your business. Rack cards are easy to distribute in a number of locations. That's because there are racks, built specifically to show them off, in prime areas. Hotels, restaurants, grocery stores, and more, have display racks where you can reach your customers.
The size of rack cards makes them easy for customers to pick up on the go.
Since racks cards are small though, they fit a limited amount of information, so you need to use this space wisely. Our latest graphic design video explains just how to do that.
Video Transcription
Welcome back for another tip from PrintPlace.com.

Rack cards are powerful marketing tools when done right. Rack cards can create awareness, promote offers, or further explain products and services.

When creating your rack card, be direct.  What are the products or services you are offering?  Use bold headlines followed by succinct descriptions or bullet lists to communicate what you're all about.

Use large photos or graphics to grab people's attention and give a visual to back up your text.

A catering company might include photos of delicious-looking food set neatly on tables.  Or a gallery might show some of the artwork patrons will see.

Most importantly, include contact information and directions.  A simple map or QR code gets people one step closer to your door.

Lastly, think about where your customers frequent and put your racks cards there.  This could be hotels, tourism offices, or similar businesses to your own.

A florist rack card might do well on the counter of a wedding dress shop, or spa rack card could find the perfect audience at a gym.

That's all for this week. Don't forget to subscribe. Every week we have a new video on graphic design, marketing, and more from PrintPlace.com.