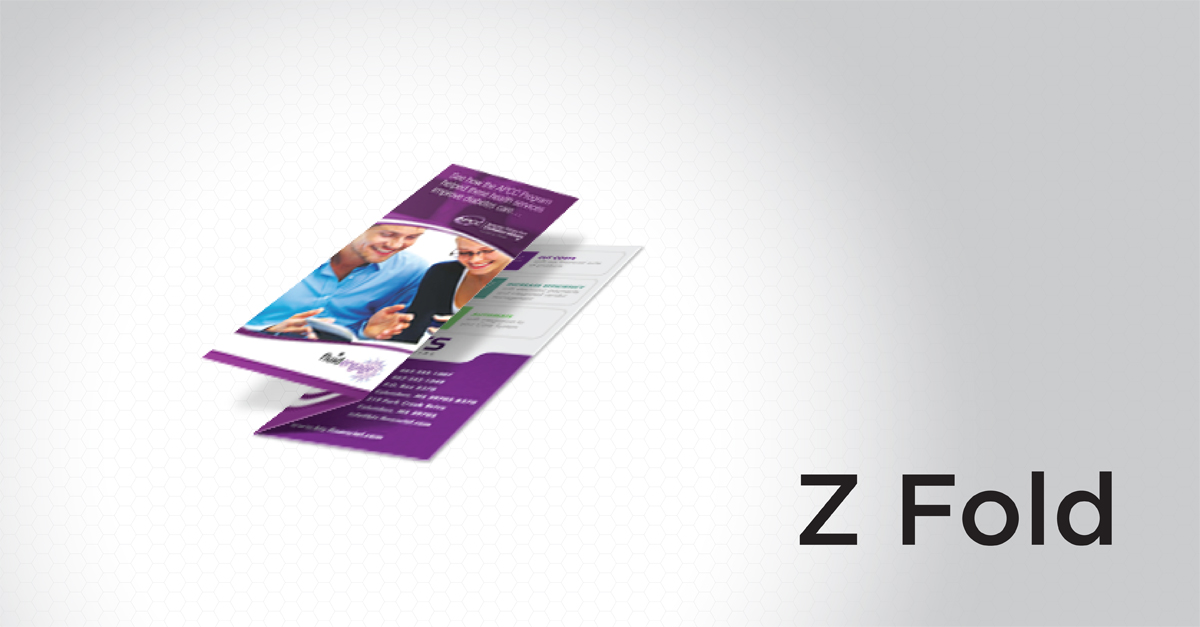 A Z-fold is made by folding a piece of paper into thirds, with one third folded forward and another folded backward. When viewed from the end, this fold looks like the letter "Z."
It contains six panels. When the front flap is opened, two panels are visible with a third that can be opened as well.
This fold is ideal for large images or charts.
Multi-page presentations benefit from the Z-fold because the pages unfold in sequence.
Some automated envelope insertion machines might have trouble with the fact that it tends to unfold.
A Z-fold offers a lot of versatility because information can be broken up, or can open to show one large image. Elements can be separated by making each panel stand alone, or you can design it so it opens to a full spread with one large, dramatic photograph.
Writer. Marketer. Enjoying writing about printing and marketing. Other things to talk to me about at a cocktail party include travel, dance, and food. Find me on Twitter @writtenbyemilie