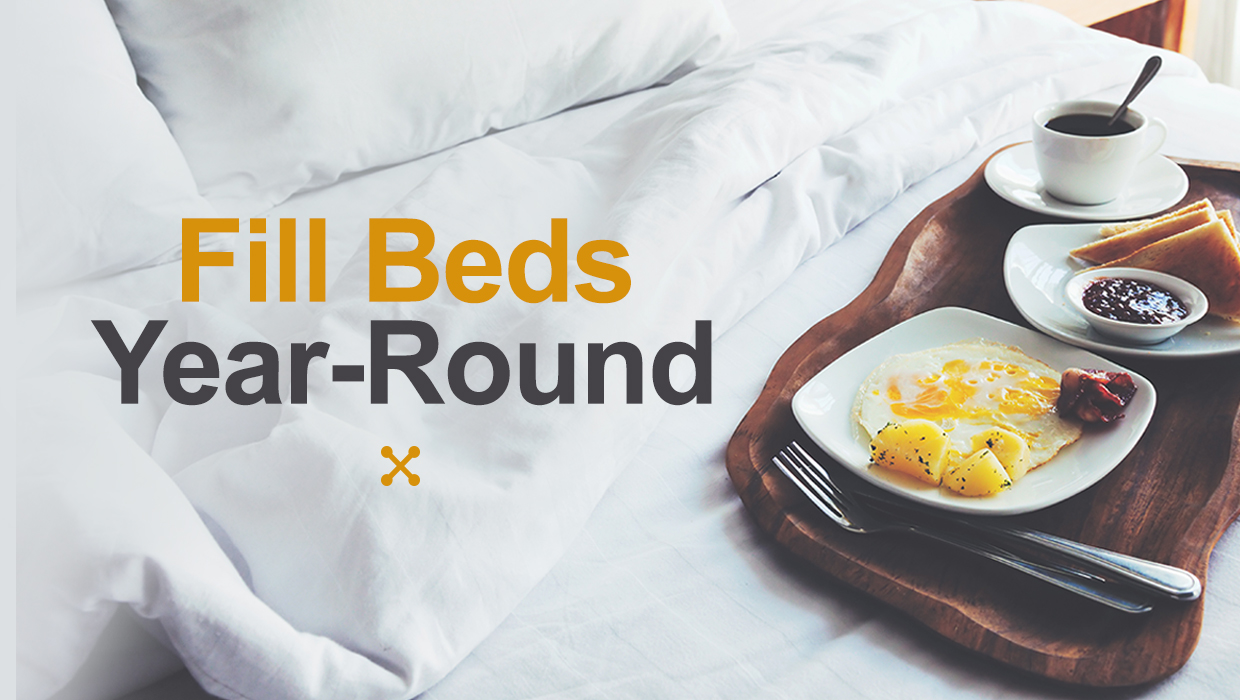 Cost-Effective B&B Marketing That Will Fill Beds Year-Round
Cost-effective bed and breakfast (B&B) marketing isn't about being cheap. It's about understanding what expenses provide your business the most value in return, regardless of the actual price. A focus on cost-cutting can often distract you from what is truly important about your business. This is especially true in the highly-competitive hospitality industry.
That said, these B&B marketing ideas will not set you back much, but will get you so much more in return.
1. Have your own website, in your own domain.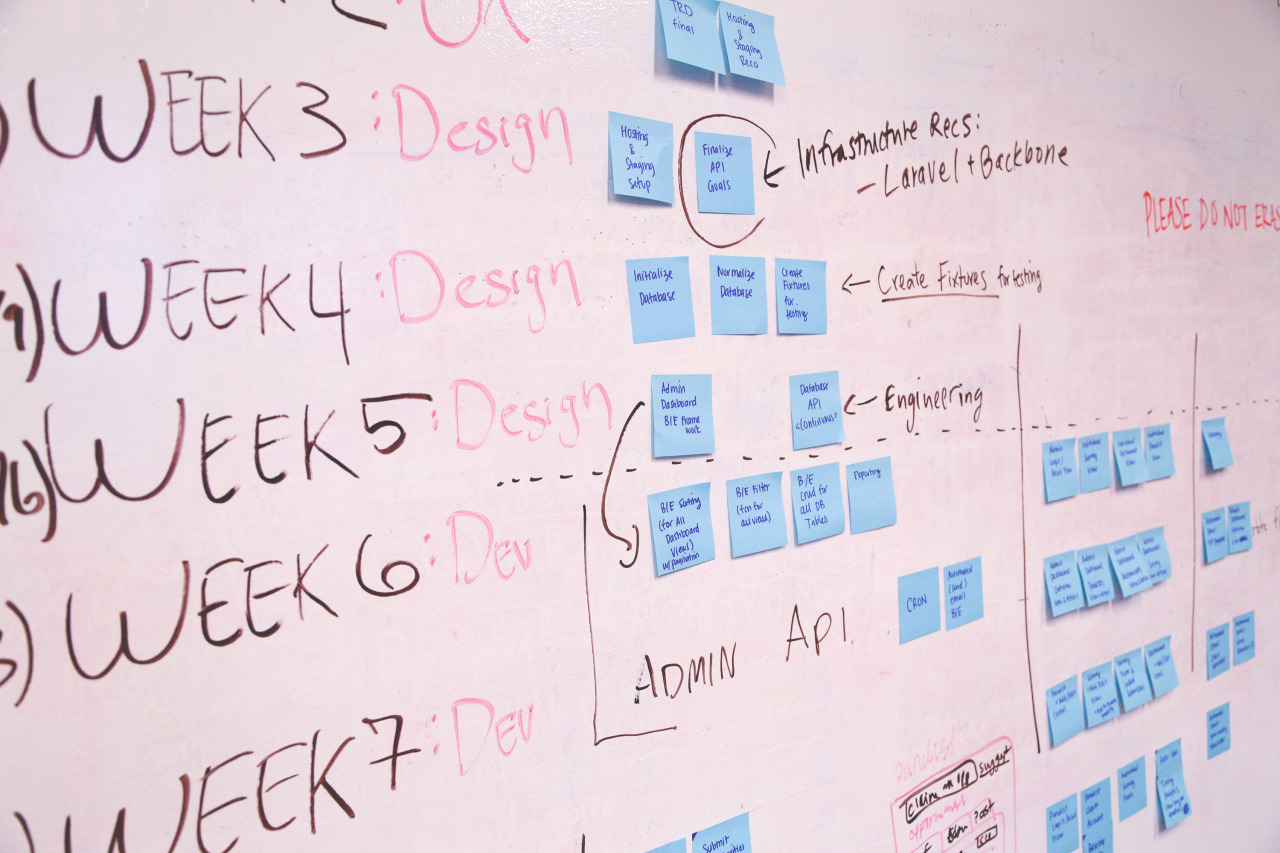 Without exception, it's absolutely important for any bed and breakfast to have its own website. A social media account is great, but it's no substitute for a website on your own domain. In this day and age, a majority of bookings start with a customer finding your website.
When executed properly, a website can make it easier to be found through an online search. While you do often have to pay for a domain in your own B&B's name, it's worth it for the following reasons:
You can better drive people to your site and through your booking process.
You can preemptively keep domain squatters from using the domain against you.
You gain more control over your own brand.
Even if you don't own your own domain, having your own website allows you to post as much information about your B&B as you want, in whatever manner you deem appropriate. You can present better quality pictures than would currently be possible on Facebook or paid social ads. You could also offer types of interactive online experiences that simply would not be possible on social media or third party online listings.
At the same time, you need to build a following through your social media accounts. Offer incentives such as following your Instagram or Facebook page for them to join a contest. From there, you can gather enough interested followers and then direct them to your site through social content.
2. Be part of local events.
Your B&B will likely be tied to its local community. Most B&B's get peak occupancy during local festivals and holidays. It's often worth it to sponsor local events related to these occasions. Even if you have to spend a little, it's often worth it to raise the visibility of your B&B during these critical times in order to help drive bookings.
Examples of events your B&B could sponsor:
Trade conferences
Sports events
Community observances
Academic events
While you might be spending some money to be visible with these sponsorships, the resulting bookings can more than makeup for your expenses if you do them right. These events will invariably be shared on social media and likely on traditional media as well. Make sure your sponsorship includes these pieces to amplify your brand's reach.
3. Don't overdo your social media posts.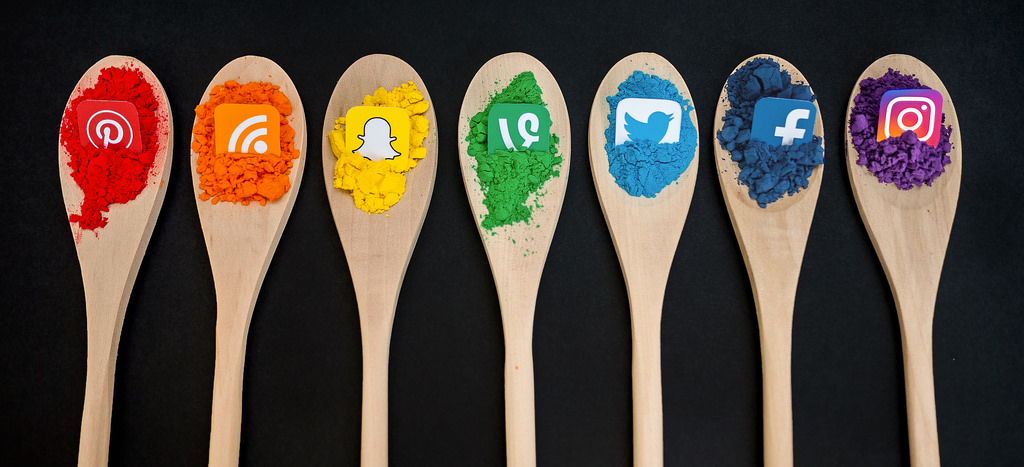 People follow B&B and other hospitality brands to keep tabs on the latest discounts and promos. Make sure to keep your following through the right number of posts. Spamming with excessive posts can easily lose followers. Be sure to post just enough content to stay relevant and under the radar, but avoid flooding their feeds with unnecessary posts. Make sure the posts come out when most users are online. Avoid posting on weekends or holidays.
Apart from daily or weekly posts, engage with the followers who comment and like the posts. Respond to both negative and positive comments so that your followers know you're easy to approach and contact.  A well-managed page will add another avenue for guests to make inquiries and bookings and also help with showing off what you have to offer.
Active localized groups with social networks are also important places to build a presence. Be sure to follow and interact with active local groups to learn about upcoming events in your area. This is another opportunity for cross-promotion and tie-ins as well.
4. Focus on genuine word-of-mouth.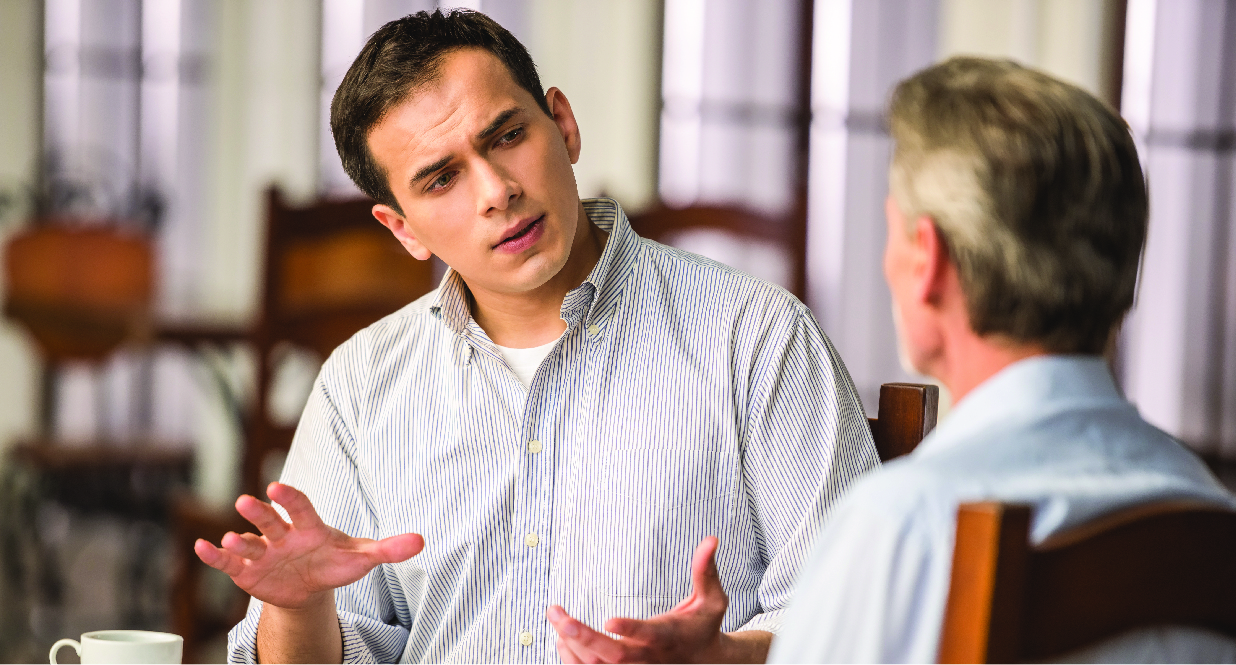 You could have the most exciting, best-designed website, or the most visible presence (of local competitors) online and offline. But if your guests leave without anything good to say about your B&B, it's all pretty much wasted. An emphasis on solid, detail-oriented service is perhaps the most cost-effective B&B marketing you can do.
Keeping your rooms spotless is a no-brainer. But what else can you do to exceed expectations? Here are a few general ideas you can explore:
Find reviews of other B&B's and hotels in the area and try to do them all one better. Even something as simple as putting better candies on the pillows might resonate with your guests.
Always be looking for ways that will make guests want to come back. Being respectful, cheerful, and conscientious will get you halfway there.
Learn the basics of conflict resolution. Be sure to offer constructive solutions to complaints and issues raised by guests. Chances are this approach convert many displeased guests into brand advocates over time.
5. Target honeymooners and host destination weddings.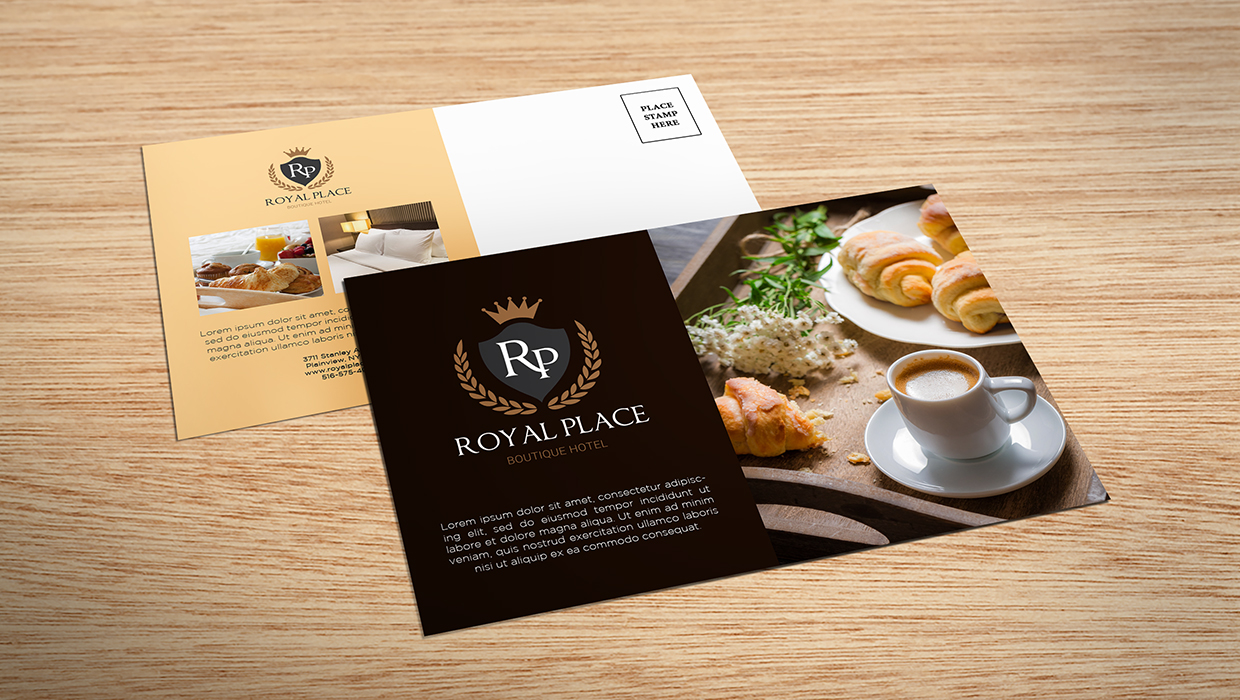 It can pay off to invest in ads or direct mail postcards targeted at engaged couples, especially if they are in a major urban center: one that's far, but not too far from your B&B. Consider the following data as presented by Susan Breslow Sardone for About.com:
25% of marriages are destination weddings.
The destination wedding market accounts for $16 billion in annual spending.
Average budget for a destination wedding is $28,000.
60% of destination couples pay for the wedding themselves.
The average age of a destination bride today is 33, compared to the U.S. overall average of 28.
70% have graduated from college and the average household income is $110,000.
Guests at a destination wedding spend an average of $673 to attend.
Destination couples spend $8,200 on average on their honeymoon. That's more than one-third more than traditional wedding couples.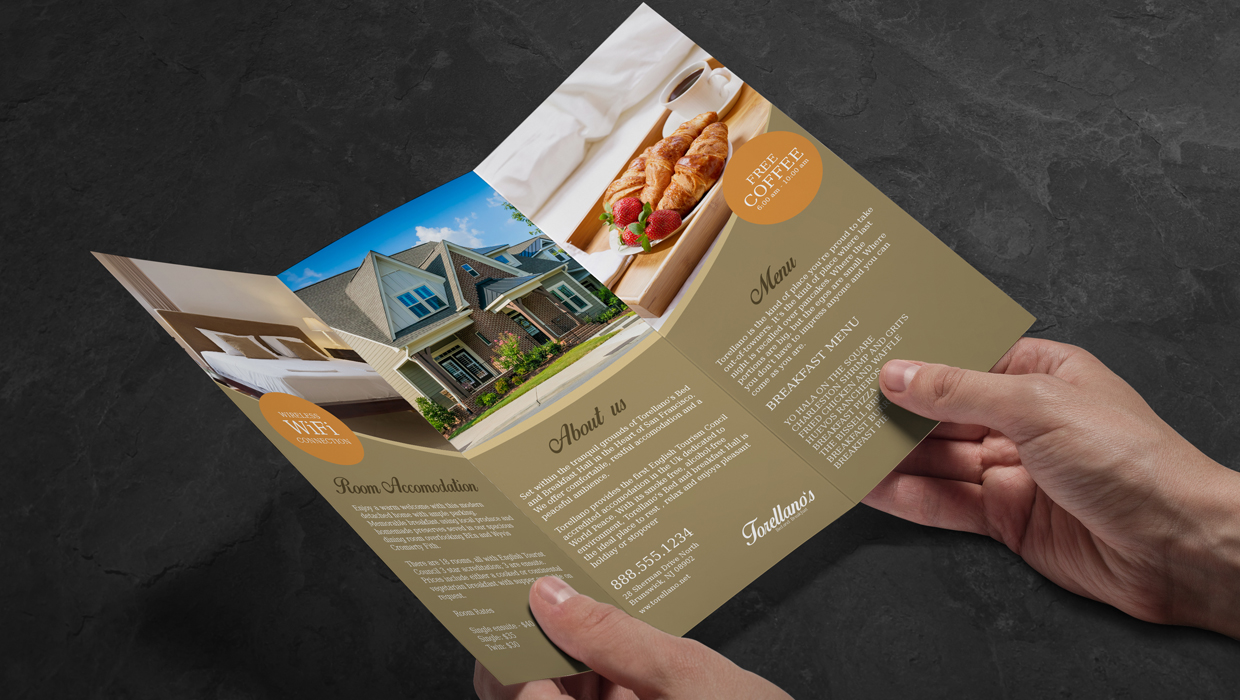 Honeymooners present a significant amount of purchasing power compared to other travelers, spending up to three to four times more. While fewer weddings are happening overall, newlyweds are spending significantly more than they ever had at any time in the recent past, making up for the drop in total numbers of newlywed couples. If your bed and breakfast can host small weddings,  promoting your B&B's ability to host them should be high on your radar if it isn't already.
Make sure the postcards you send out or the flyers these couples read are personalized to their needs as potential honeymooners and newlyweds. As destination wedding couples, they want information on what they can do, the places they can explore, the food worth trying, and how your B&B can help make their itinerary happen. Be specific about the details: profile your target couple and talk to them as individuals. What conveniences are they looking for? What experiences are they after? All these can help target your customers in each personalized postcard or email.
What other cost-effective B&B marketing secrets can you share? Comment below.
Arthur Piccio is a feature writer and subject matter expert for the PrintPlace Blog. In his spare time he studies guitar and writes about goats.